October has really flown by, and we have recieved some truly lovely things over the last few weeks. Here are a few of the items we are loving at the moment – and some great ideas for Christmas gifts too!
Blossoming Gifts flowers:
I really love having fresh flowers in the house, and will often send them as gifts too, so I am always keen to hear about new companies who offer flowers by post. Blossoming Gifts have a huge range to suit all budgets, from gorgeous little posies for less than £15 to luxury bouquets for a special celebration. They also have hampers, wines and chocolates to choose from, so you can create a really special gift.
We were recently sent the Creme Brulee bouquet – a sunny and bright collection of Germini, Chrysanthemums, and daisy like flowers with some Greenbell to break it all up. Perfect for this time of year, it really brightens up any room and is priced at just £20.99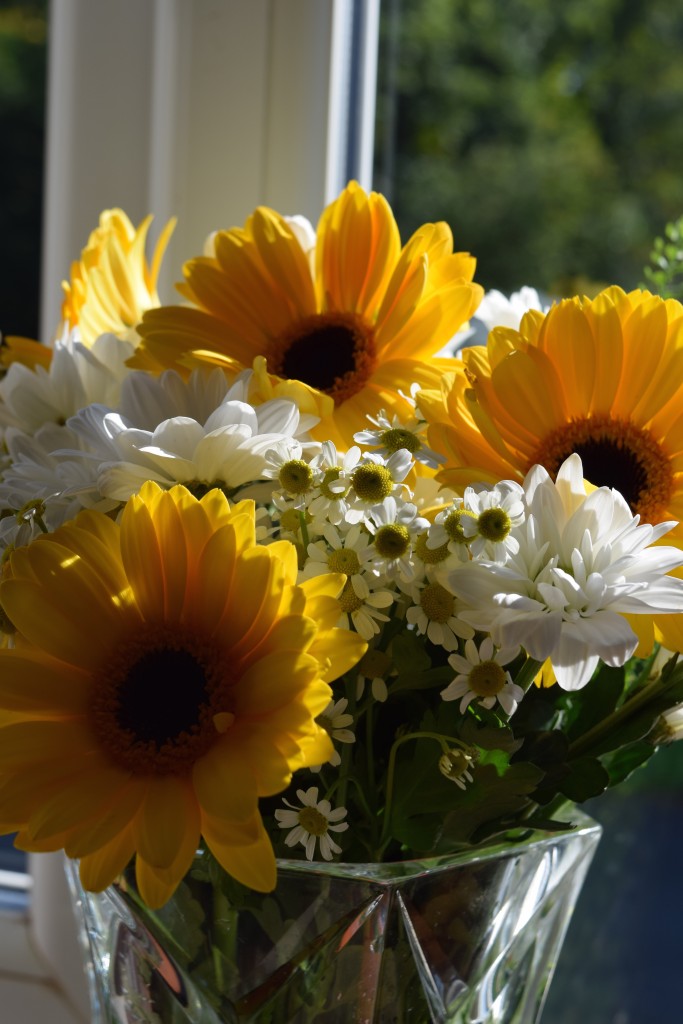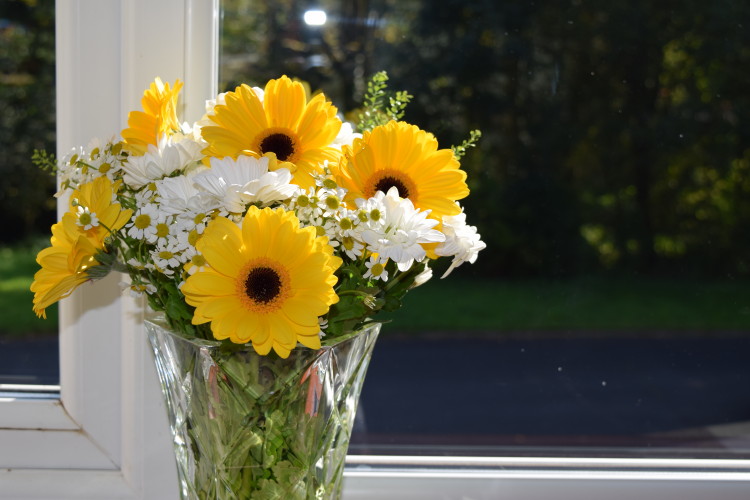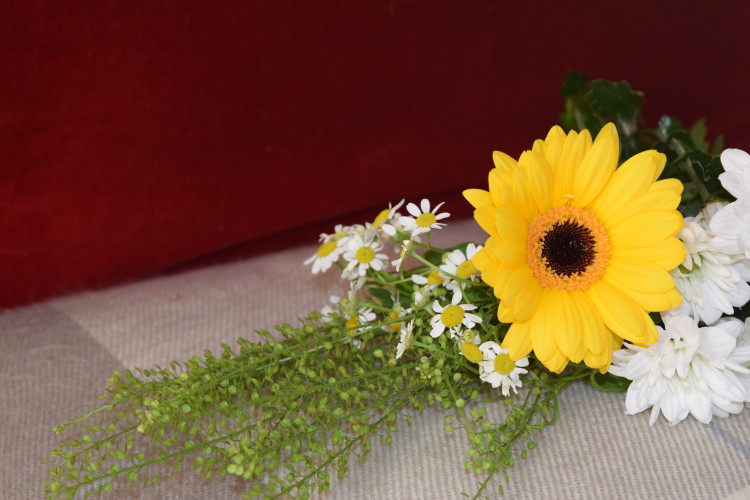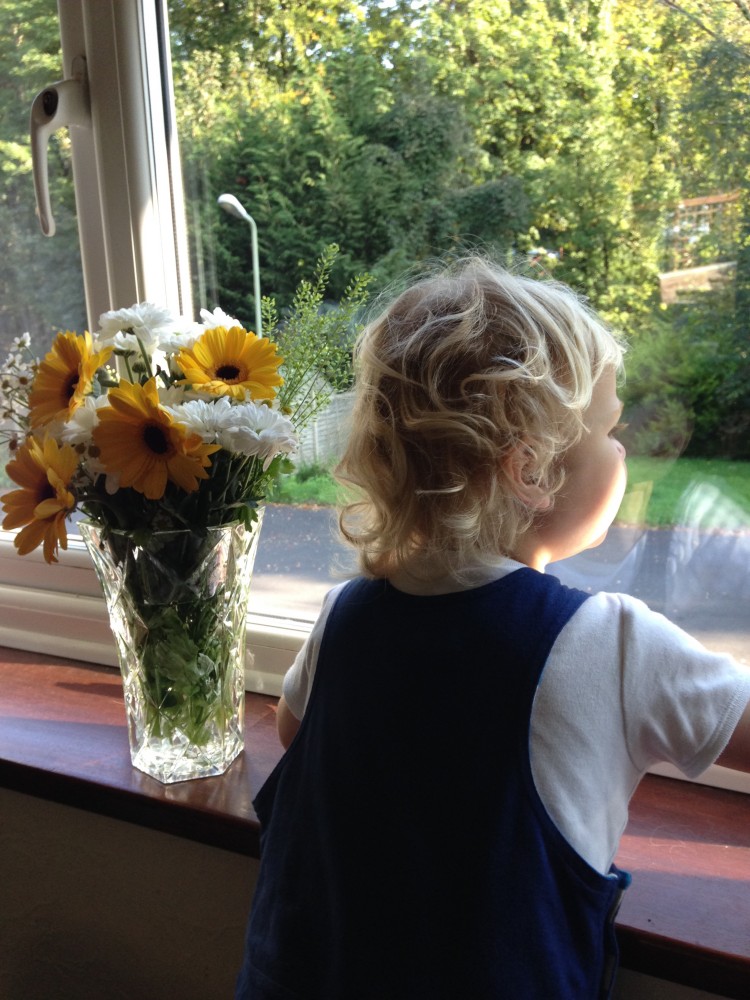 If you fancy trying Blossoming Gifts for yourself, simply use the code BGIFTS33 at the checkout to receive 33% off a bouquet of your choice (excluding the 'Flowers by Post range).
Bobo Buddies toddler backpack and blankie:
Anyone with a toddler knows how important it is to be able to keep tabs on them when out and about – but Max, like many little ones, really doesn't like toddler reins. We were sent the Bobo Buddies toddler backpack with reins to try out, and it has been a totally different story. He loves wearing the monkey backpack, and using it to carry his own little toys and teddies. He doesn't mind the fact that it has a rein on the back, as he is just proud to wear his bag!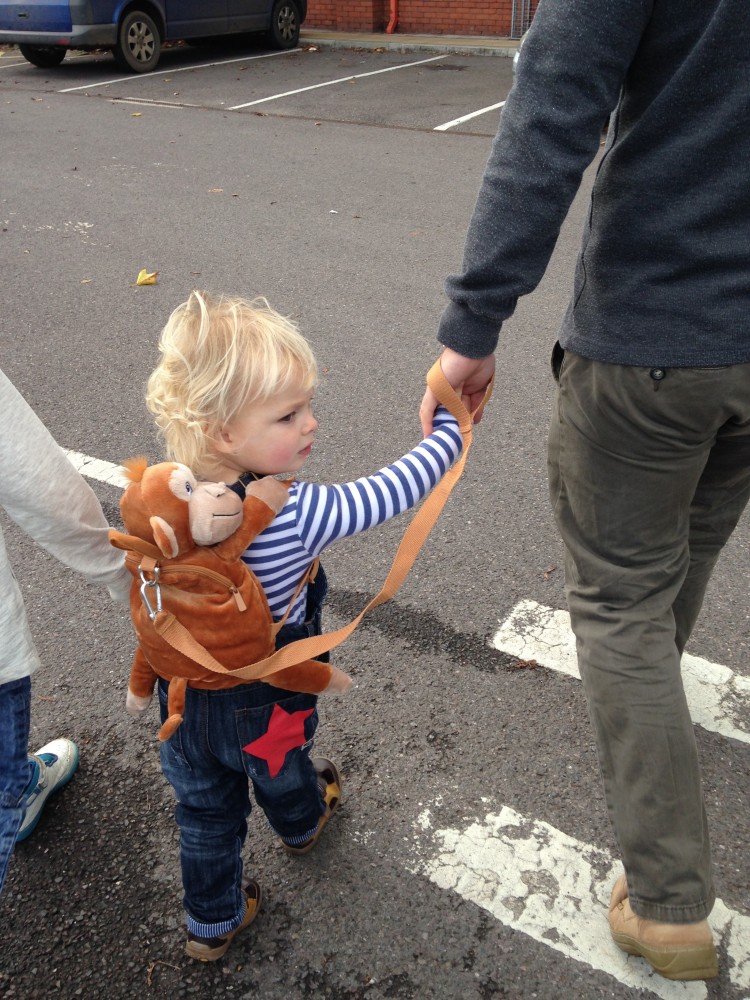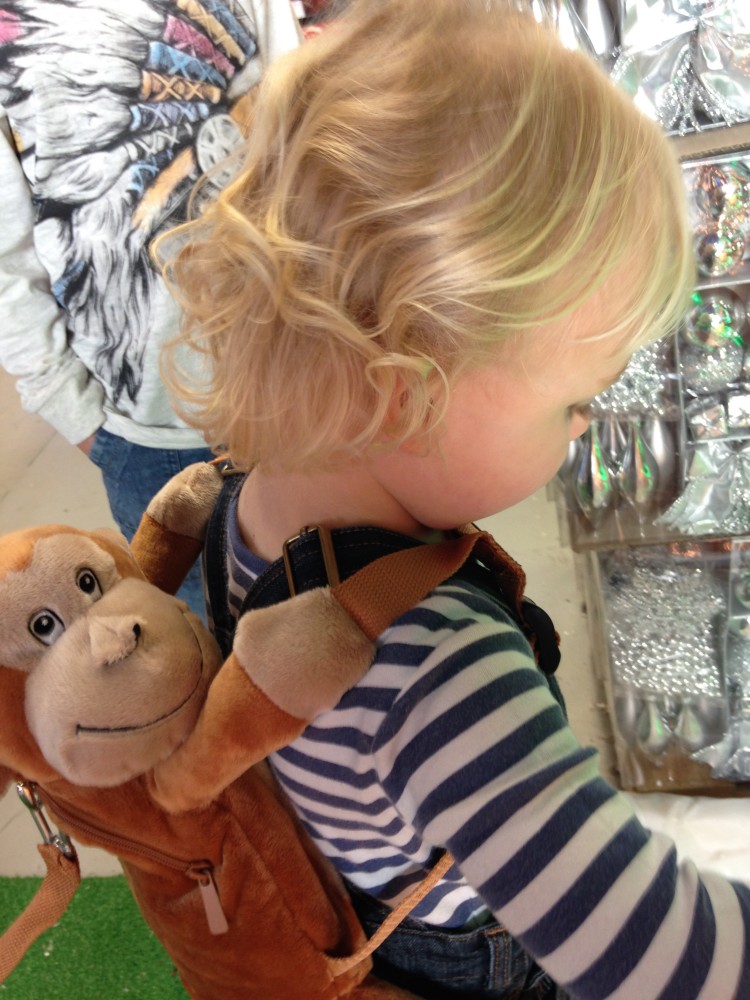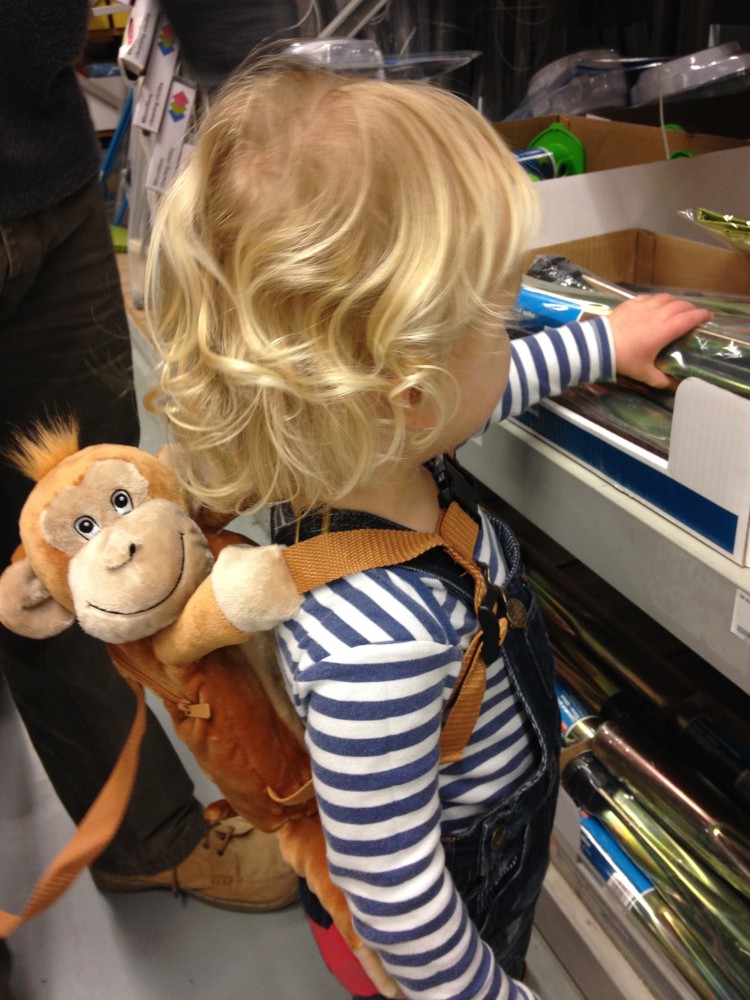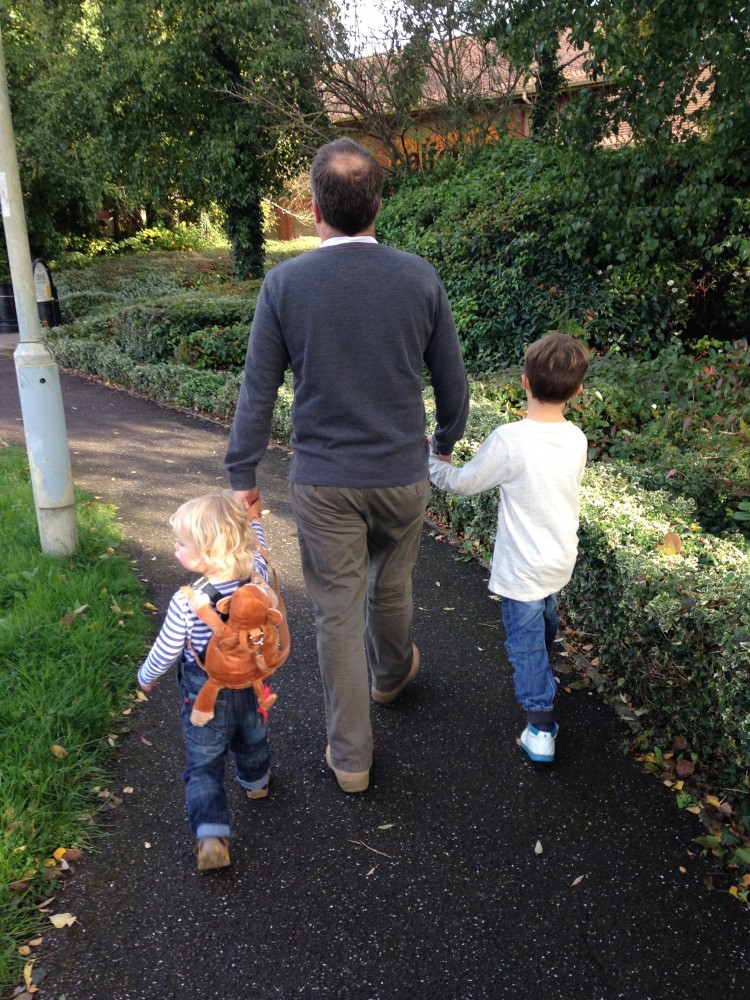 The monkey backpack is the perfect size for Max at 2 and a half, but I think it could easily be used for children from first steps age right up to school age. You can remove the rein for older children and simply use it as a backpack too.
We were also sent the Bobo Blankie, which we gave to Eliza. She loves textures and things she can grab hold of, so this was perfect for her. She has really latched on to it, and we take it with us wherever we go – in the car seat or the pram. They are incredibly soft, and as Eliza gets older we will be able to wrap the elastic arms around her wrist so she can't drop or lose the Blankie.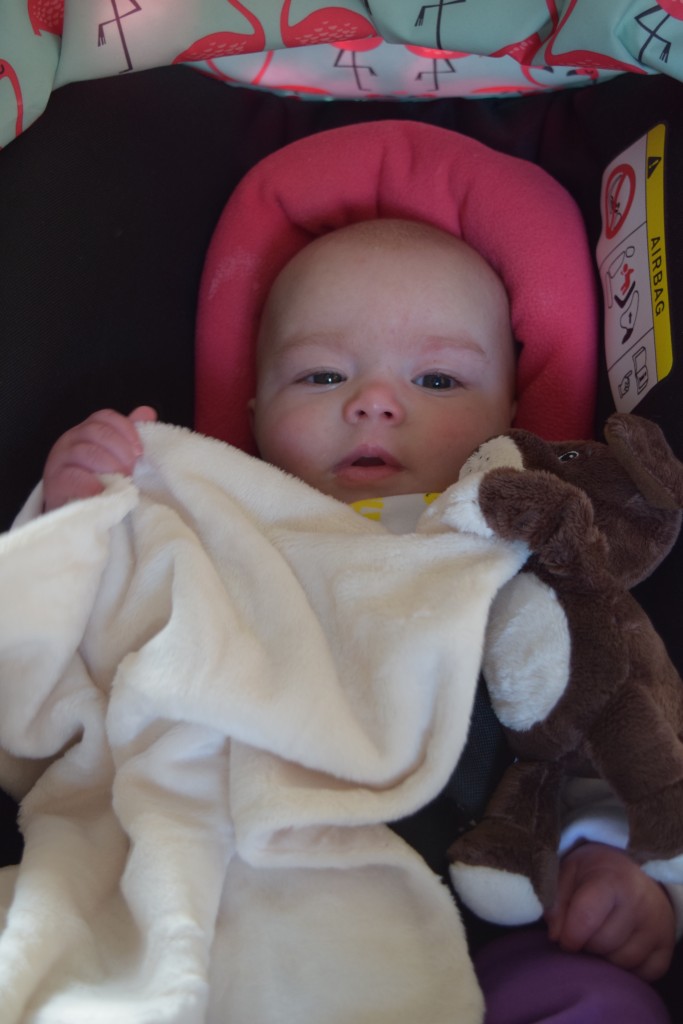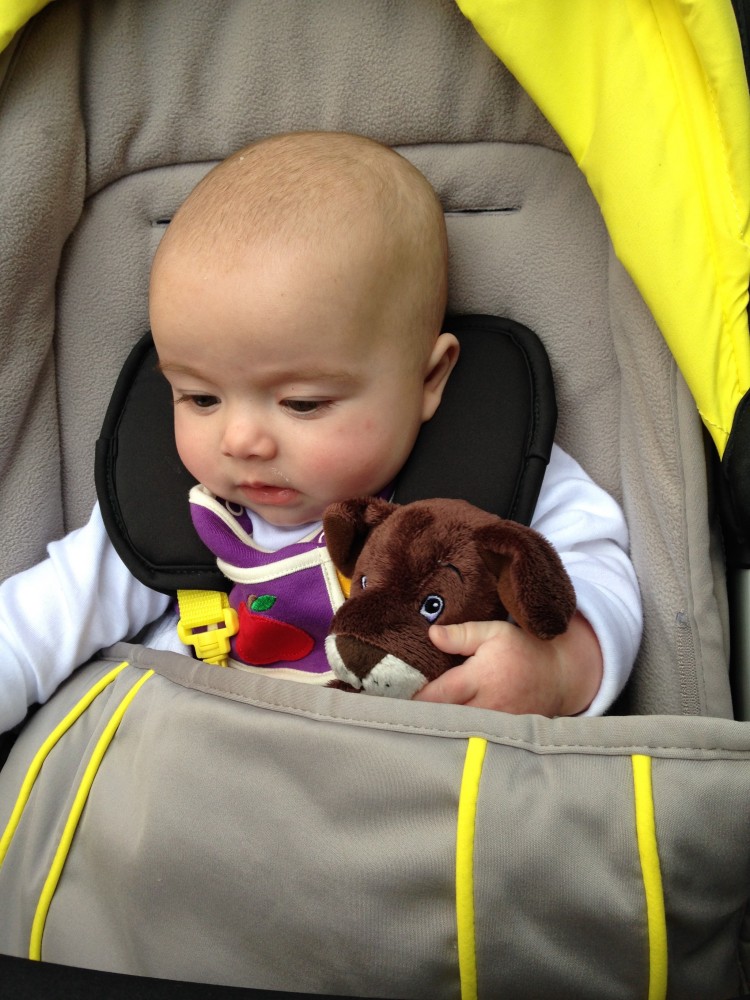 Bravado Body Silk Seamless nursing bra:
I am a big fan of Bravado, and have been using their maternity and nursing bras for years now. Their new Body Silk Seamless Yoga nursing bra is billed as the most comfortable bra in the world – and I am inclined to agree! Ideal for everyday wear or low impact activity such as yoga, Pilates and walking, this really is an all round option for new and expectant mums. The easy nursing clips make breastfeeding a breeze, and the anti-microbial SilverBreeze technology prevents the growth of odour causing bacteria, so you will always stay fresh.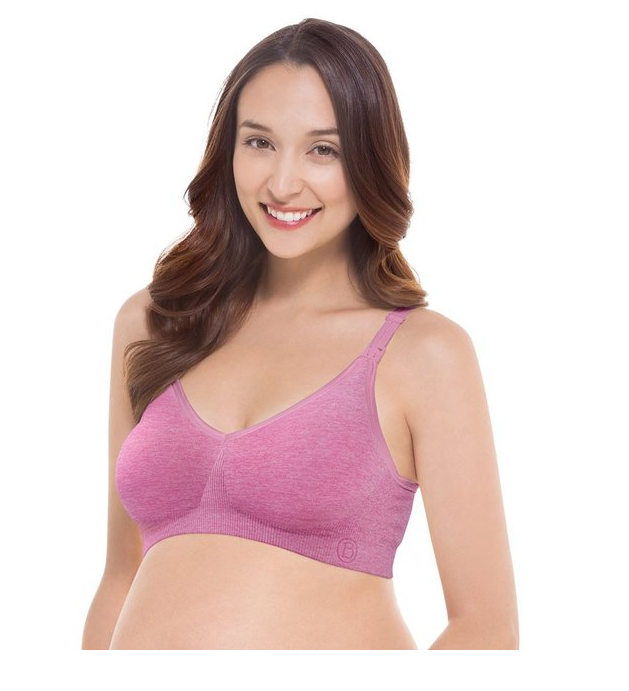 I have been using this bra for a couple of weeks now, and I am converted – I will be ordering more shortly! It is supportive, soft and comfortable – and it's pink! How lovely to have a nursing bra that isn't black or white.
Bespoke Verse wall art:
I love a bit of wall art, especially if it is something a bit different that you don't see everywhere. Bespoke Verse have a lovely range of prints and quotes that would suit any household. We have been sent this utterly gorgeous 'Wishes for a Child' poem print, and I cannot wait to get it put up in Eliza's nursery when we move house. It is a beautifully written poem about all that we might wish for our children to experience during their lives, and it really suits our parenting and lifestyle choices.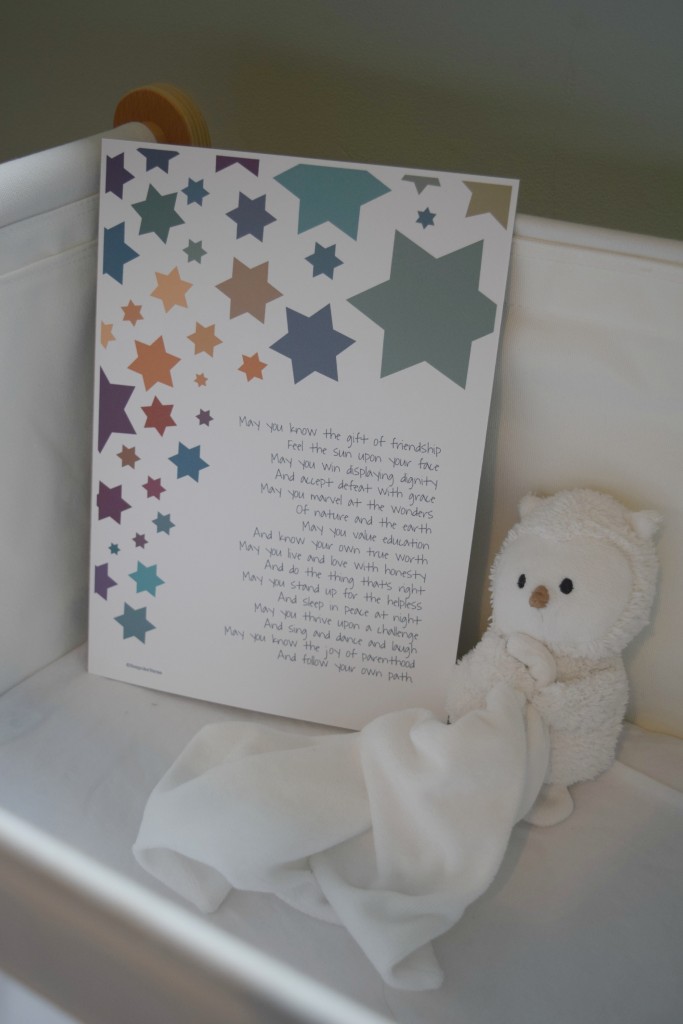 There are several different colour, font, framing and personalisation options available with the Bespoke Verse range, so they are well worth checking out for a special Christmas, birthday or Christening gift.
Tikkers Monkey Watch:
My children all love watches, but it can often be hard to find a good quality chilldrens range. We were sent the Tikkers Monkey Watch from WatchShop.com, and I am pleased to report that it ticked all my boxes. It is priced at a reasonable £14.99 (currently on offer at £9.89) and comes with a 1 year guarantee, a rubber strap for comfort and flexibility and a plastic casing to avoid breakages.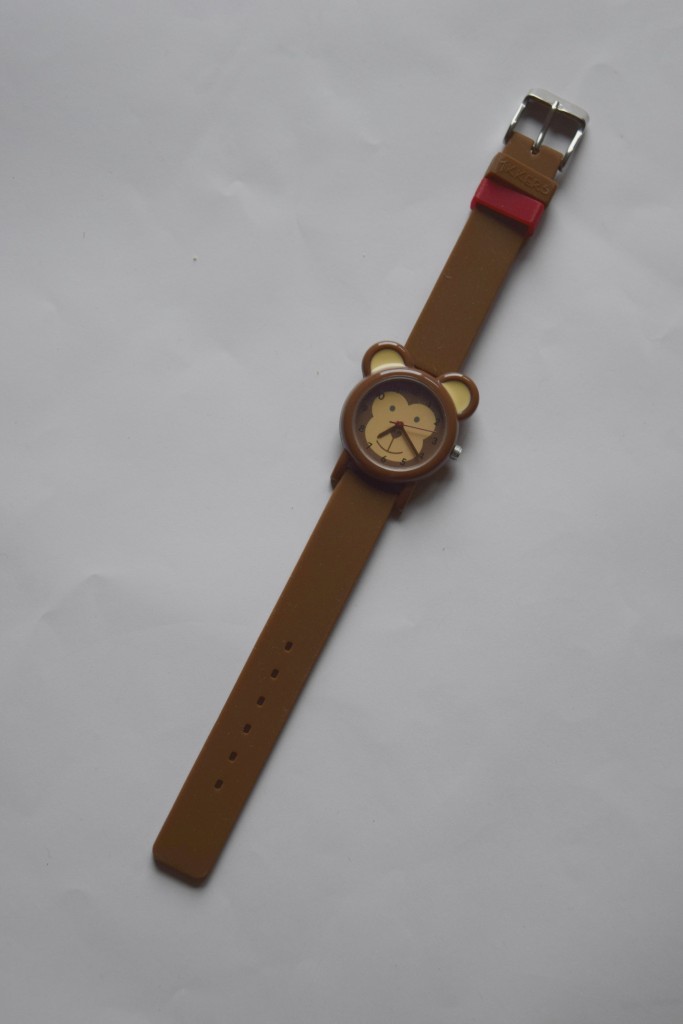 The strap has plenty of pre-made holes to fit all size wrists – this watch fits my 7 year old and my 2 year old equally well. It's a great idea for a Christmas gift or stocking filler, and something we may well give as gifts to our friends children.
What have you been trying out this month? Have you found some great new products that you love?