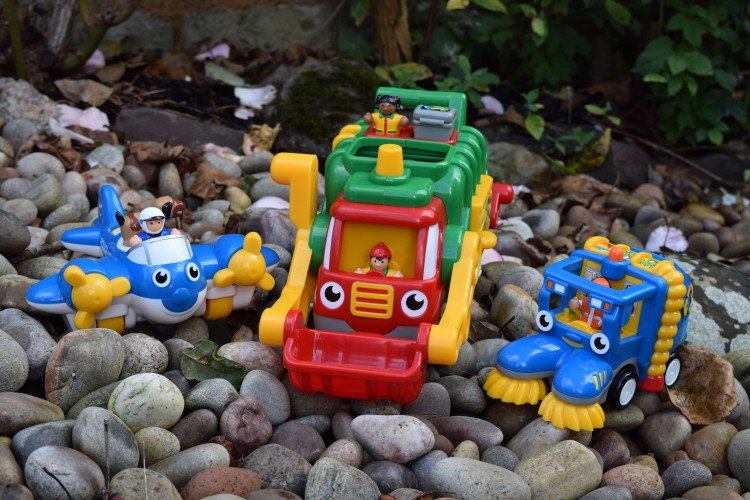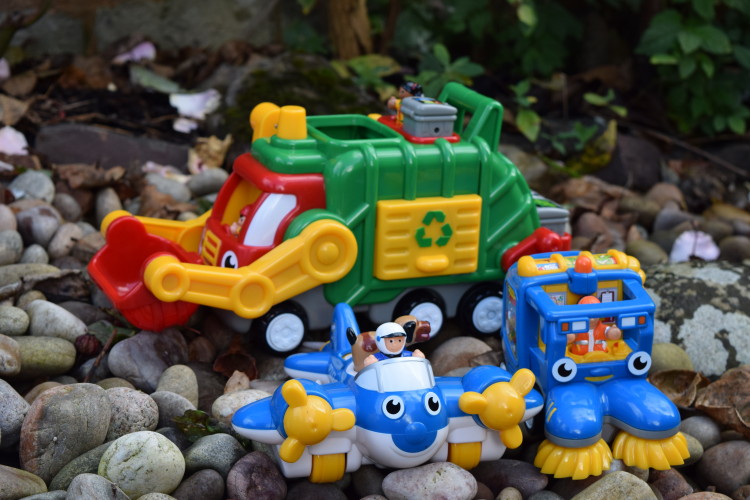 We have been fans of WOW toys for a long time – I remember buying Gemma a digger from the range when she was about 2, and being really impressed then with the quality and the fact there were no batteries, irritating songs or set play formats – these toys are all about the imagination.
Recently we were sent Stanley Street Sweeper, Flip n Tip Fred the recycling truck and Police Plane Pete for Max to take a look at.
Police Plane Pete – the plane has a motorised function that makes the propellors spin around and has a rotating tail with 3 hidden compartments for storing bits and bobs. It comes with a removable pilot and his dog too, so there is plenty to play with.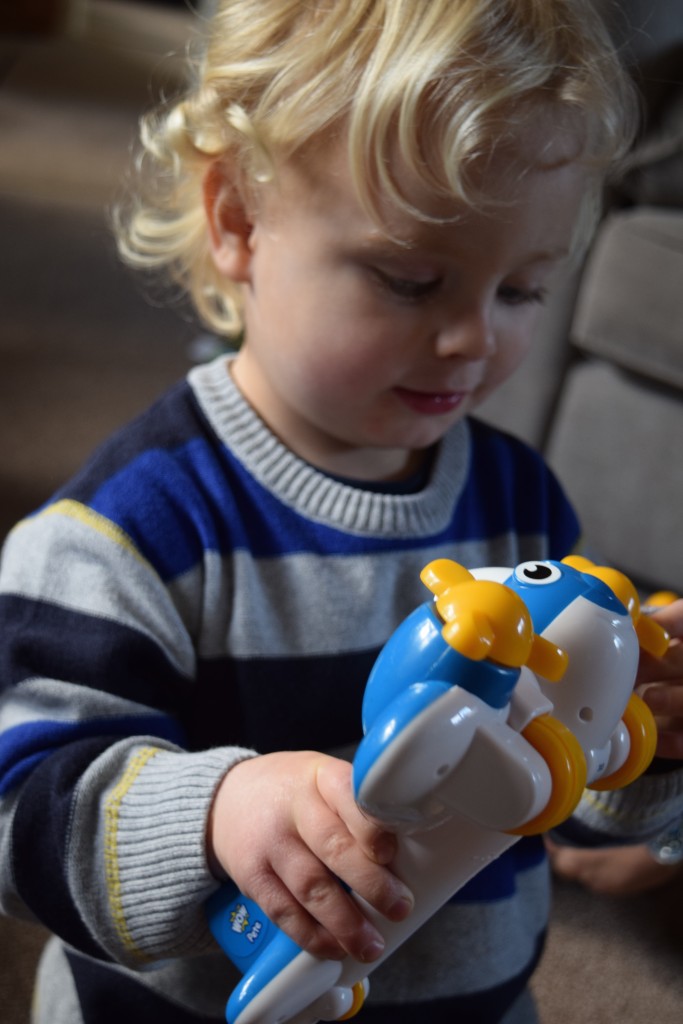 Stanley Street Sweeper – the street sweeper is a lovely little toy, perfectly sized for small hands. As you push it along the rubber sweeping brushes rotate just like a real road sweeper – perfect for imaginative play. It comes with a driver, and the roof shows the rubbish being sorted into its individual compartments so you can spin it round to sort it to where it's meant to be. The brushes don't work quite as well on carpet as they do on a hard floor, but it's a fantastic fun toy.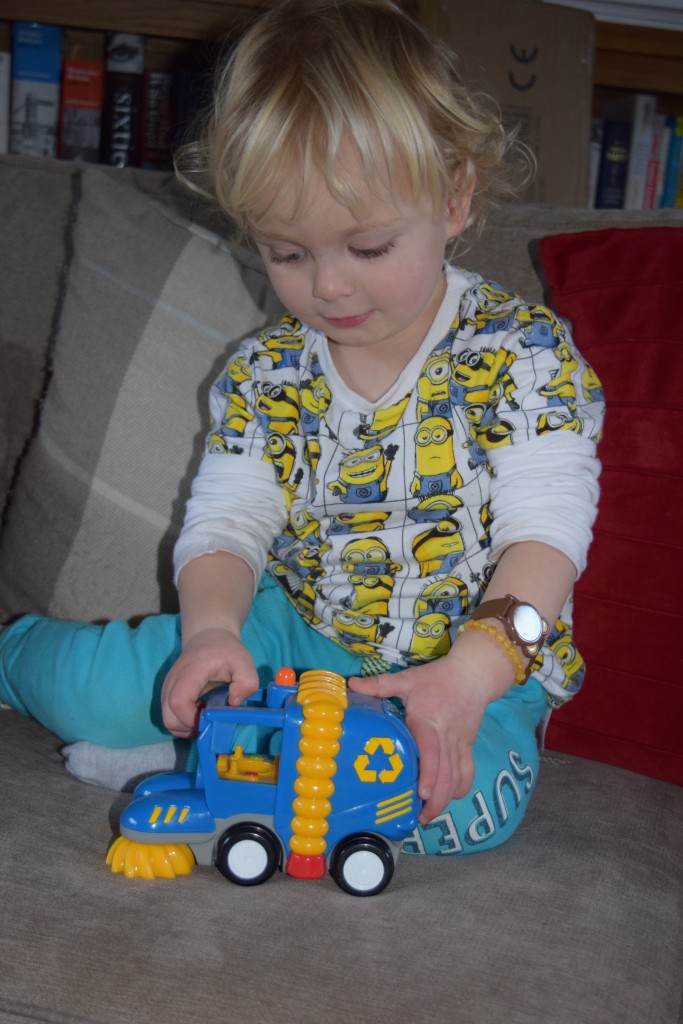 Flip 'n' Tip Fred – the recycling truck – this is definitely Max's favourite of the set, and it is played with every day, without fail. It has a friction powered motor complete with engine sounds so Max can 'drive' it around the house, clicking levers and doors, a sliding door on the side, removable bins and figures and a carry handle. It also has a fantastic tipper function – load the bins into the rear and pull the lever to tip the bins into the back of the recycling truck – just like the real recycling trucks Max sees every week. He loves this function, and you can hear him chatting away as he plays, telling all the figures and drivers that he is collecting the bottles and the tins.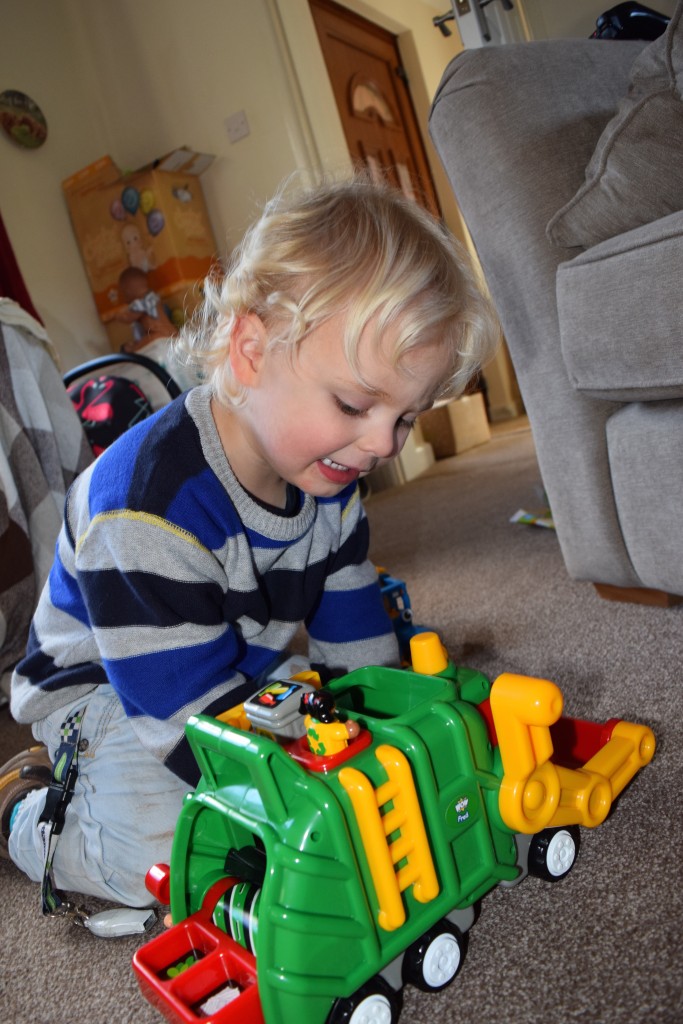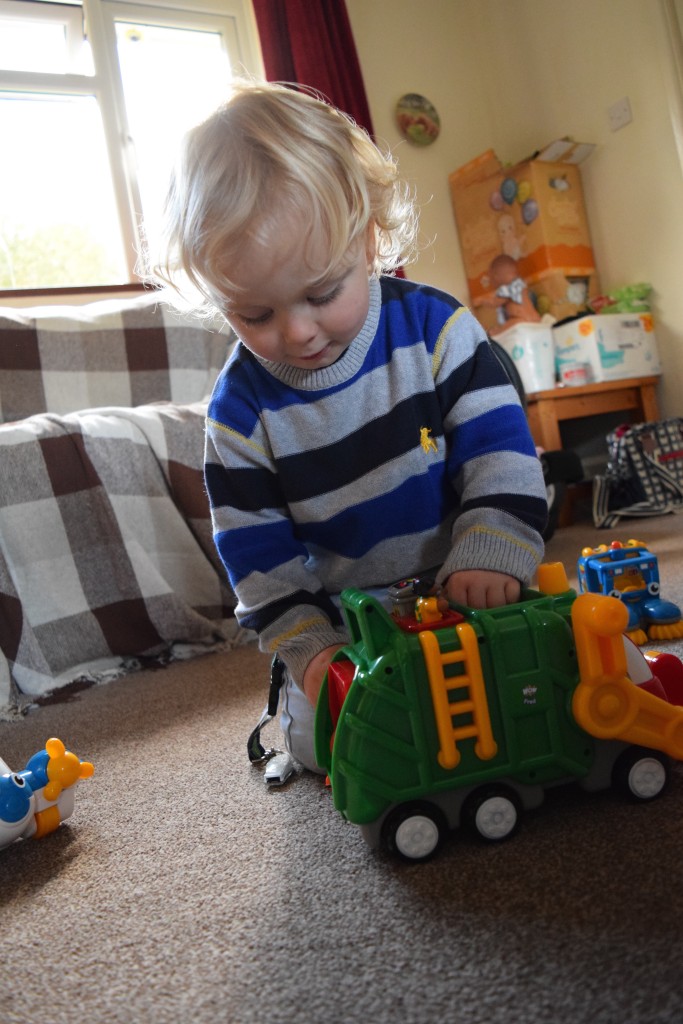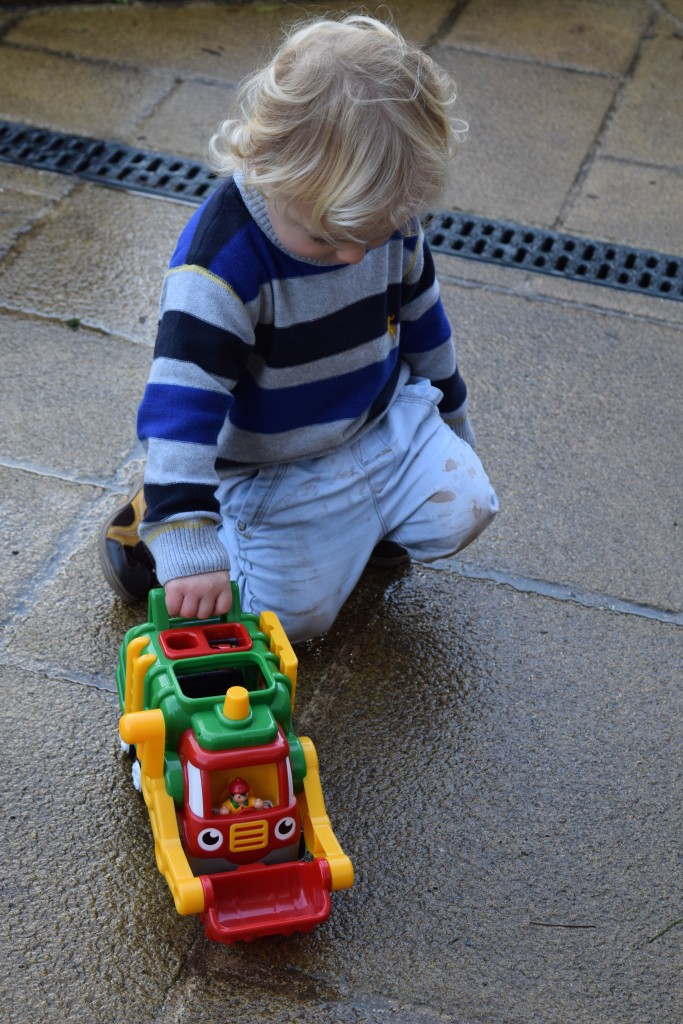 Hardy enough to use for inside or outside play, and suitable for such a wide age range, these WOW toys stand the test of time, offer hours of imaginative play time and appeal to every child. There is such a wide range on their website, from rockets and diggers to carriages and farm sets that there is something for everyone. If you are starting to think about Christmas present ideas, I would highly recommend WOW toys.