There is something about having fresh flowers in the house that makes it feel so homely, but I rarely buy any myself. I get the occasional bouquet on special occasions such as birthdays and anniversaries, but generally we don't have fresh flowers around unless one of happens to grab a cut price bunch with the weekly shop.
However, last week I was sent a rather gorgeous bouquet from Debenhams Flowers, and they have definitely brightened up the dull winter mornings.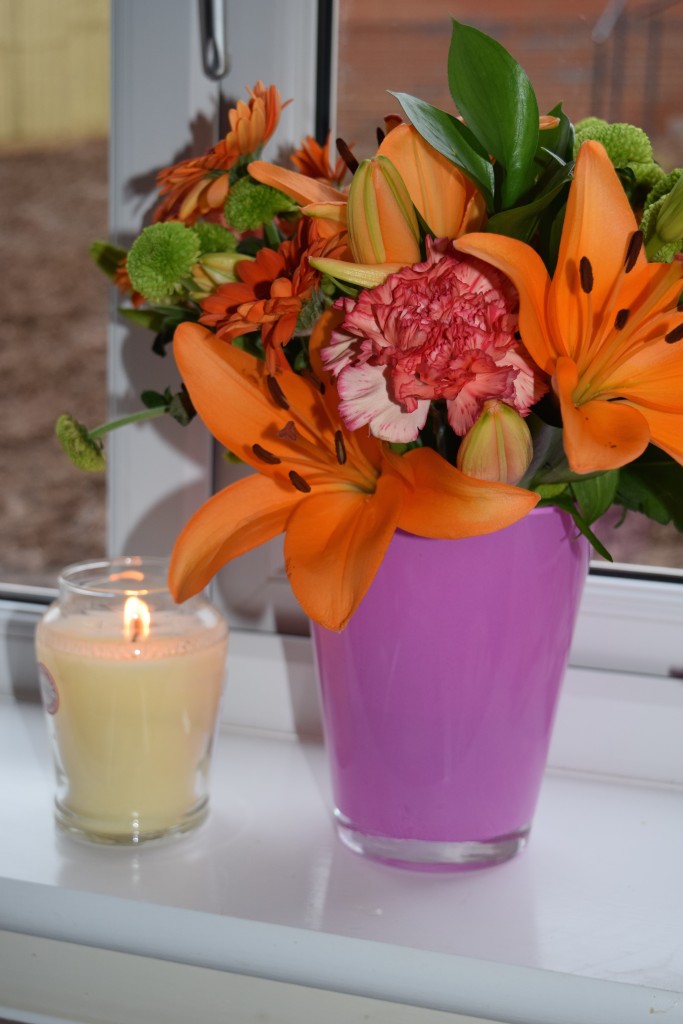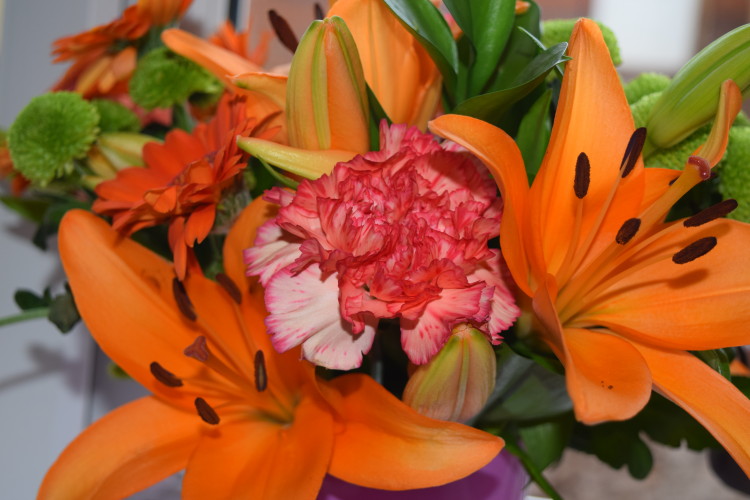 The Orange Citrus flowers from Debenhams contain orange lillies, fresh green crysanthemums, orange germini and pink carnations. I love Germini, and had these pretty blooms in my wedding bouquet, so I always favour arrangements with these in, and lillies are always a winner – these ones smell amazing.
The flowers arrive mostly in bud form, and start to flower within a day or 2, meaning that you get a good life from your arrangement. I have had the Citrus flowers in a vase for almost 2 weeks now, and they are just beginning to wilt at the edges, which is pretty much what I would expect from fresh blooms. The bouquets from Debenhams are guaranteed for a minimum of 7 days, so you can send these as a gift knowing that the recipient will get plenty of pleasure from them.
With another special date looming in March, if you are looking for Mothers Day flowers I would definitely recommend the selection at Debenhams. There is something for every taste and budget, and I even have a special code to give you a massive 25% off any order – simply enter the code DFBLOG25 at checkout!*
Do you love fresh flowers? What colour combinations do you like to send and receive?
*excluding the Flowers by Post range