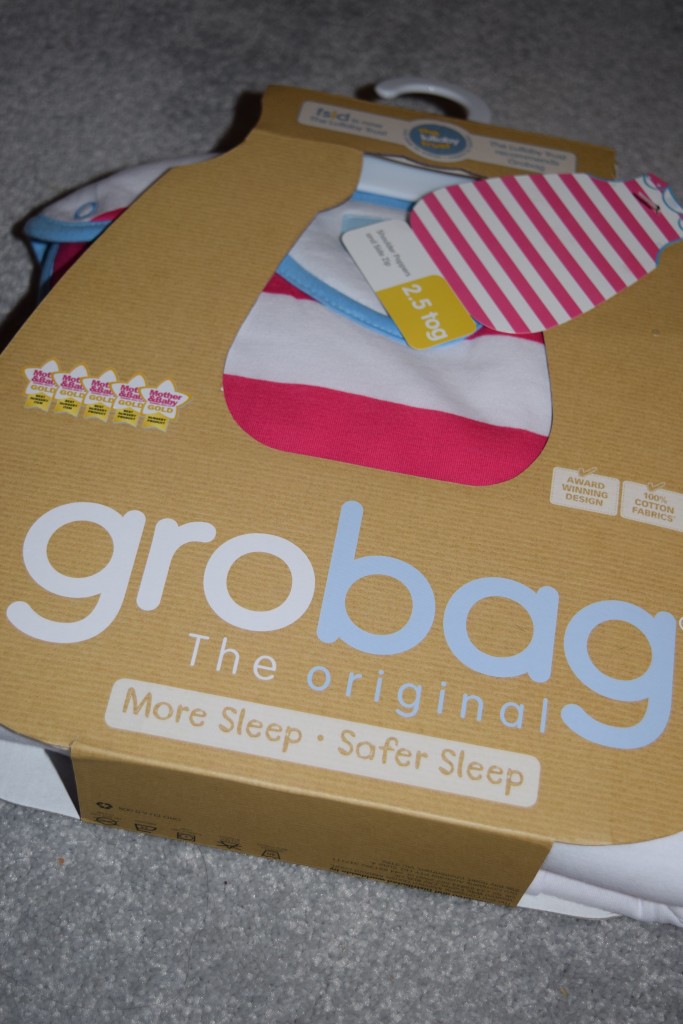 We have always used Grobags with our babies – in fact it is 10 years now since we used our very first one, not long after Gemma was born. Straight away we knew that Grobags would feature heavily in our lives, and now on our 4th child we are still using them daily.
Grobag work in conjunction with The Lullaby Trust to promote safer sleep. Each Grobag comes with a nursery thermometer and a guide to what your baby should be wearing at different temperatures. Did you know that over 95% of parents now use a baby sleeping bag? They are safer than traditional blankets and sheets, easy to use, long lasting and oh so comfortable.
Eliza was recently sent 2 Grobags from the new 2016 range – Magenta Ribbons and Save the Day.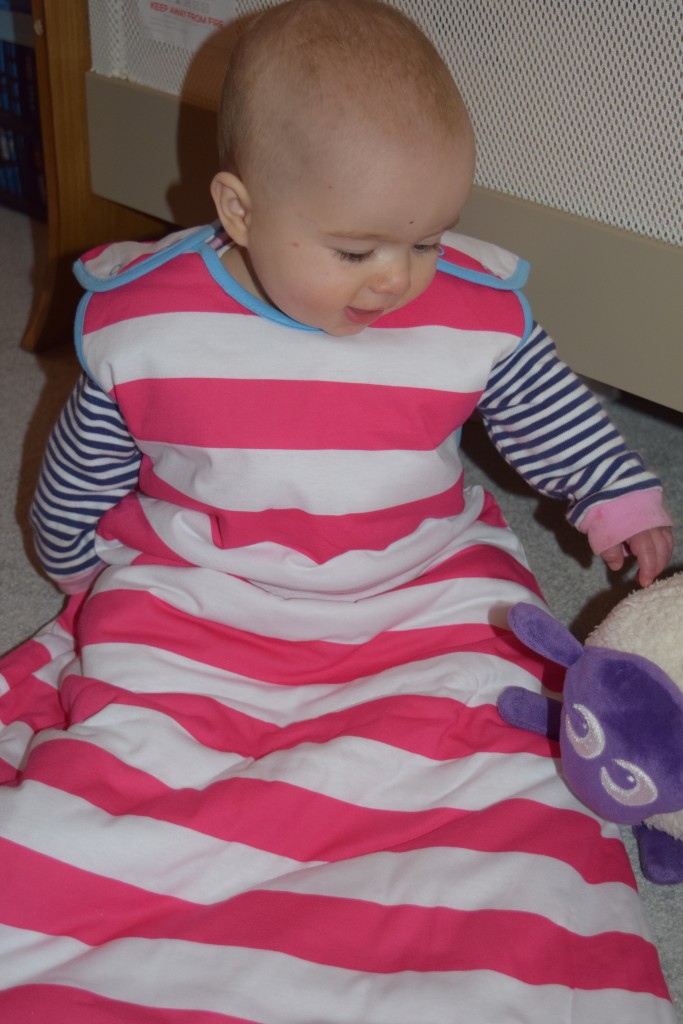 Magenta Ribbons is a gorgeous blend of bright pink and white stripes with sky blue edging. Made from super soft jersey cotton, this Grobag fastens at the shoulders with double poppers, and along one side and the base with a zip. The zip has a pop over cover which stops older babies from being able to undo their zips in the night, and also protects your baby from the zipper itself.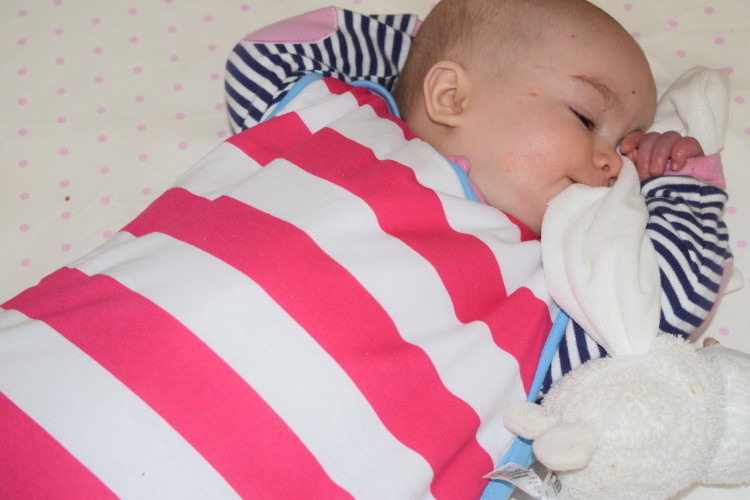 Save the Day is a travel Grobag. The design is a bright and funky collection of animal superheroes, and so much fun – we have had a lot of compliments on this one. This Grobag fastens in a slightly different way – there is one long zip down the front of the sleeping bag, again with a pop over cover at the base of the zip. Both designs make night time nappy changed super simple, and both are equally easy to use.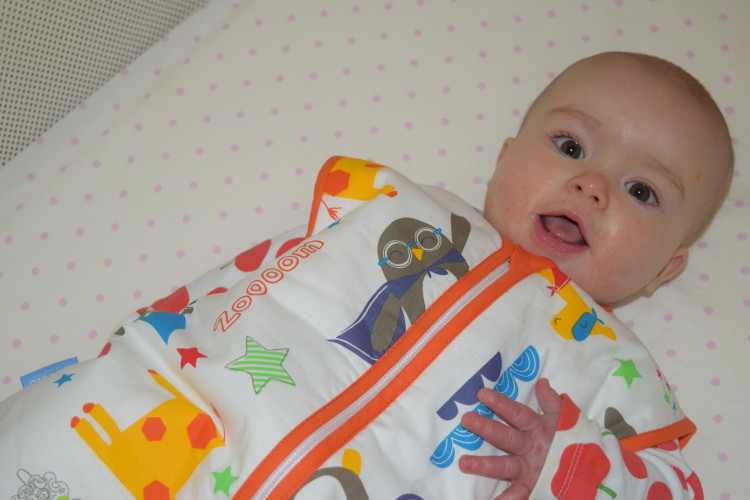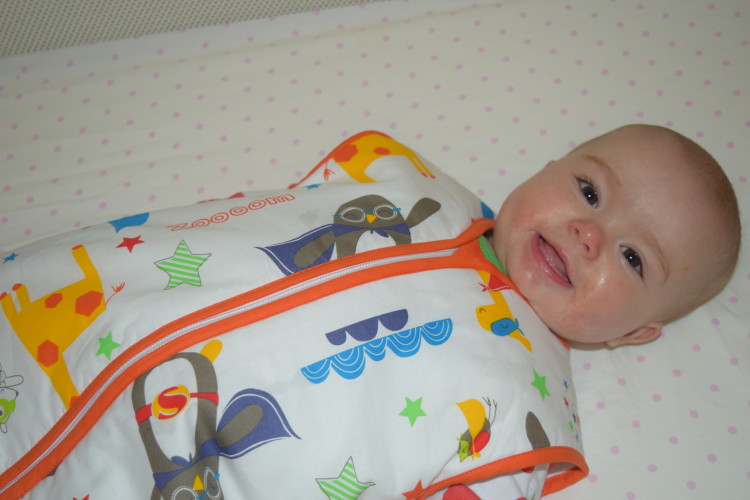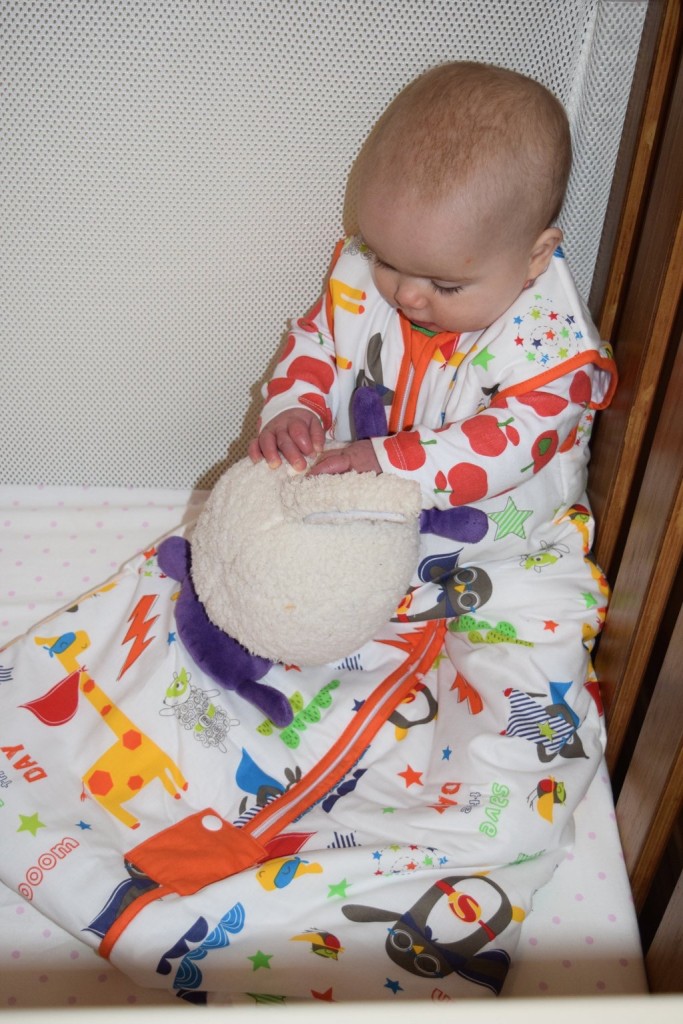 The Save the Day travel Grobag works in the same way as any other baby sleeping bag in the range, but it has an extra special feature too. There is a small opening on the back of the sleeping bag that allows you to feed through a harness strap – meaning that you can use this Grobag in the car seat, the pushchair or even a highchair!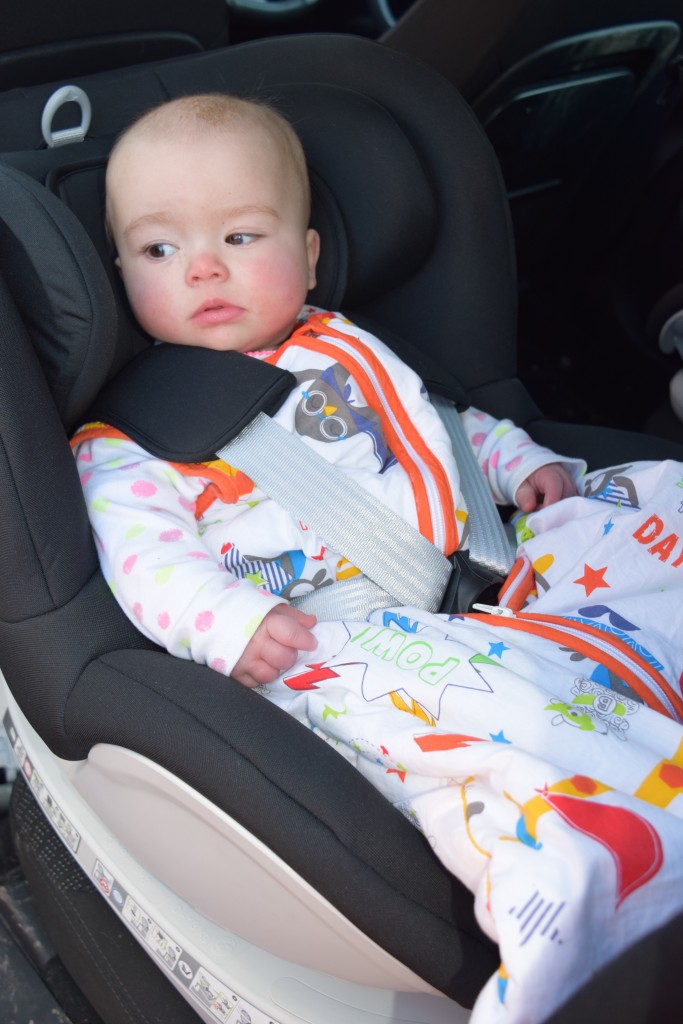 This feature is absolutely ideal for the cold, early morning nursery runs at this time of year, and means that Eliza can be warm and comfortable in her car seat whilst still remaining safe.
All Grobag baby sleeping bags are machine washable, can be tumble dryed on a low heat and many come in a variety of tog ratings, so there is something for all year round. Having used Grobags for 10 years, and having moved on to other products from The Gro Company as our children grow, such as the Gro to Bed set and the Gro-clock, I wouldn't hesitate to recommend this company to any parent or parent-to-be. Grobags and Gro-Snugs make perfect new baby gifts, and the nursery range is downright gorgeous!