I do love a good babygrow. I think people are often far too quick to 'dress' babies, whereas I much prefer the comfort and practicality of a babygrow – as well as loving the fact that it makes them look babies for longer! Having said that, I do also like to have babygrows that are smart enough for wearing out – something a bit prettier and more eye catching than the whites and pale pinks we use for bed.
Lil Cubs have become my new favourite for this – and not just because their designs are bright, funky and, quite frankly, gorgeous. I also really rate how practical they are.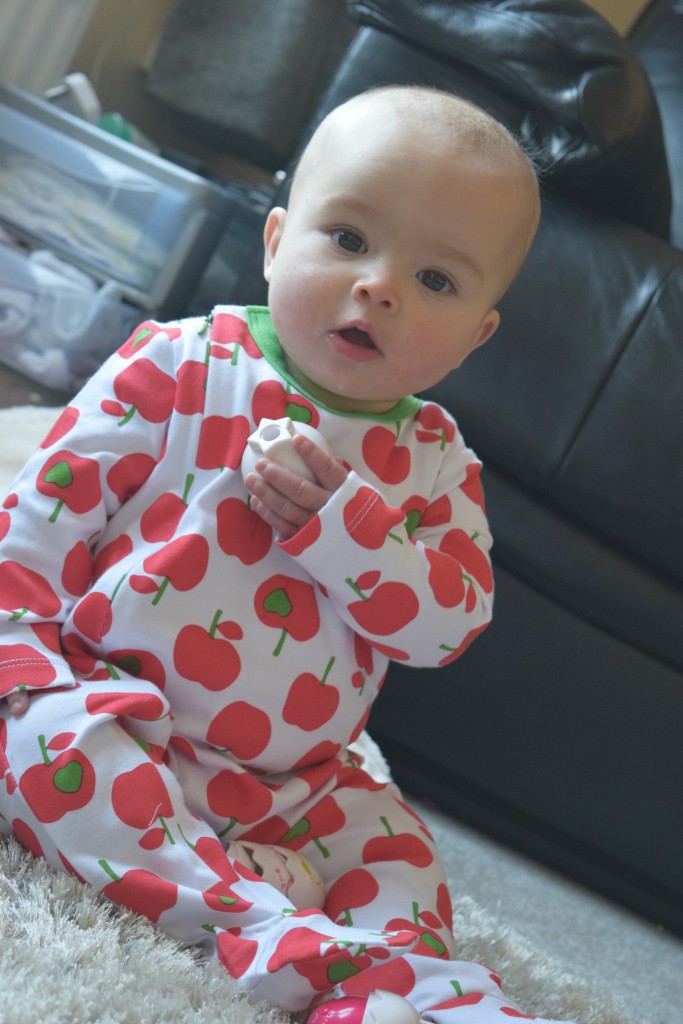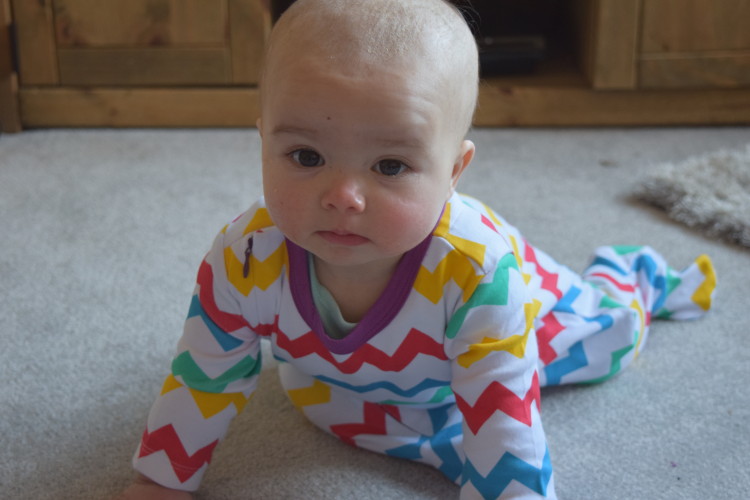 They look and work like your 'average' babygrow, but instead of having a row of poppers to fasten them, they have a zip that runs from foot to neck. It makes nappy changes a lot easier and faster, and makes dressing a very wriggly baby who tries to crawl off every second a lot simpler too!
Lil Cubs babygrows are made from 100% cotton and use eco friendly dyes, so I would be comfortable using these on newborns and those with sensitive skin. They wash well without losing their shape or colour, and thew sizing is pretty spot on I would say – the babygrows Eliza is wearing in these pictures are 6-9 months and fit her now at almost 9 months with a bit of wriggle room. There is a great sizing guide on the Lil Cubs website which gives you guidelines on the lengths and weights each size should fit.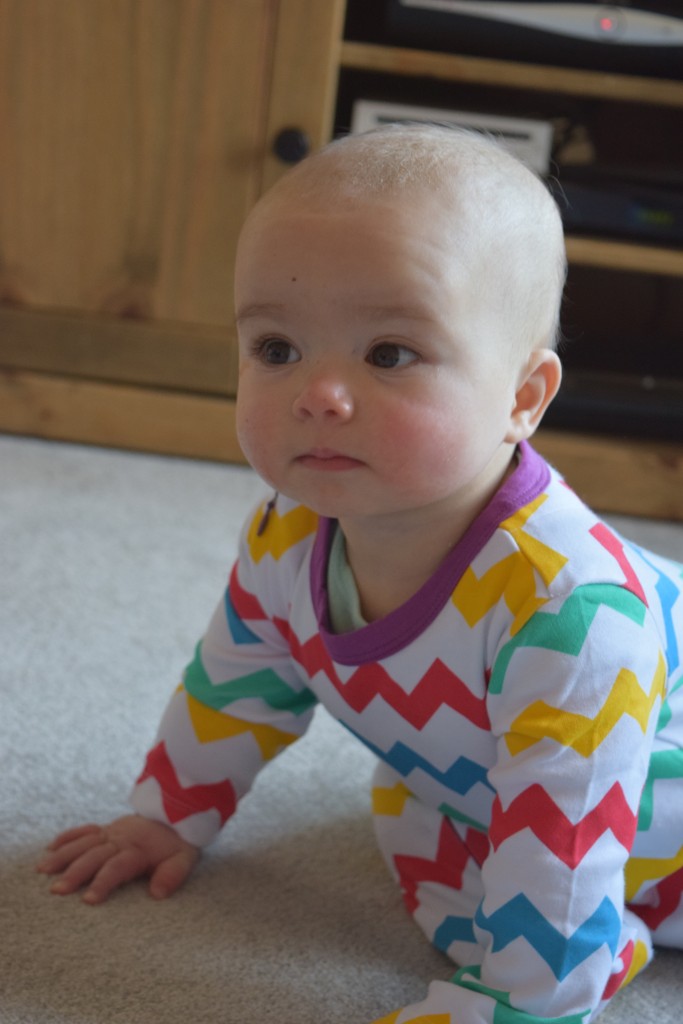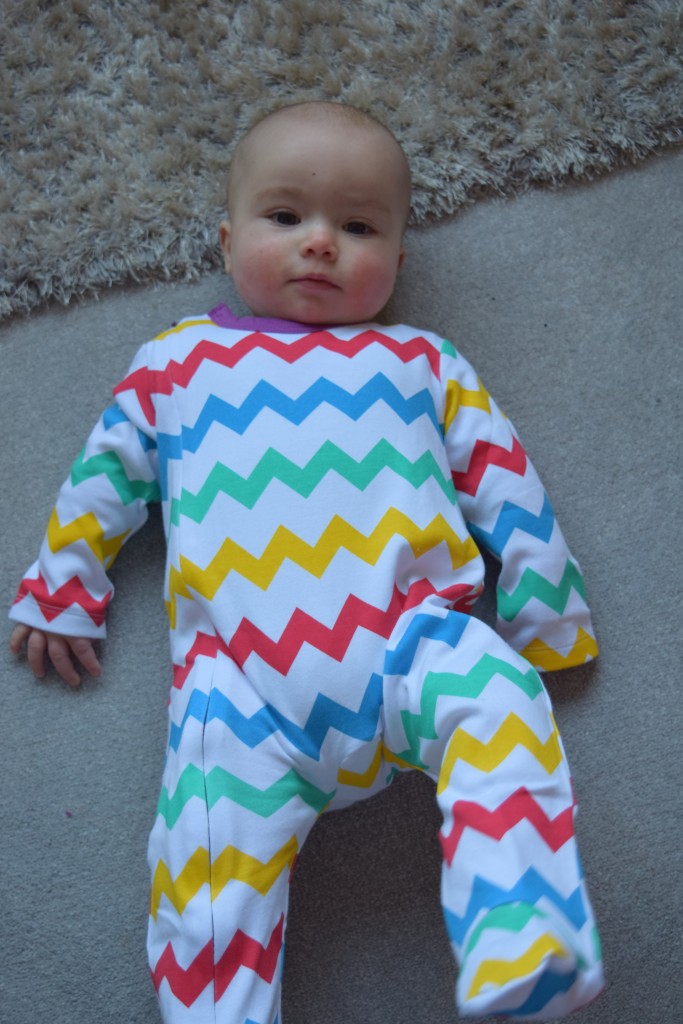 Now back to the designs – aren't they just amazing?! I love the fact that all of the Lil Cubs range is unisex – it makes buying baby gifts easier, as well as allowing you to use the babygrows for more than one child. I am not into the whole 'pink for girls and blue for boys' thing anyway, so for us these designs are just the ticket. We have both the apple and rainbow chevron babygrows, and I don't think I could pick a favourite – I love the brightness and the detail on both.