Living in Devon, a good winter coat is a must. We spend a lot of time outside, and so something that is both warm and waterproof is essential – especially with the weather the way it has been lately! Muddy Puddles kindly sent us the Snow Flurry Ski Jacket in Multi Geo, priced at £59.00. This pretty special piece of kit uses Puddle tec 3 technology and is 5,000mm waterproof. A durable waterproof repellent forms a honeycomb structure with micro pores that are too small for water droplets to get through, and this ensures that this coat keeps any water off the wearer.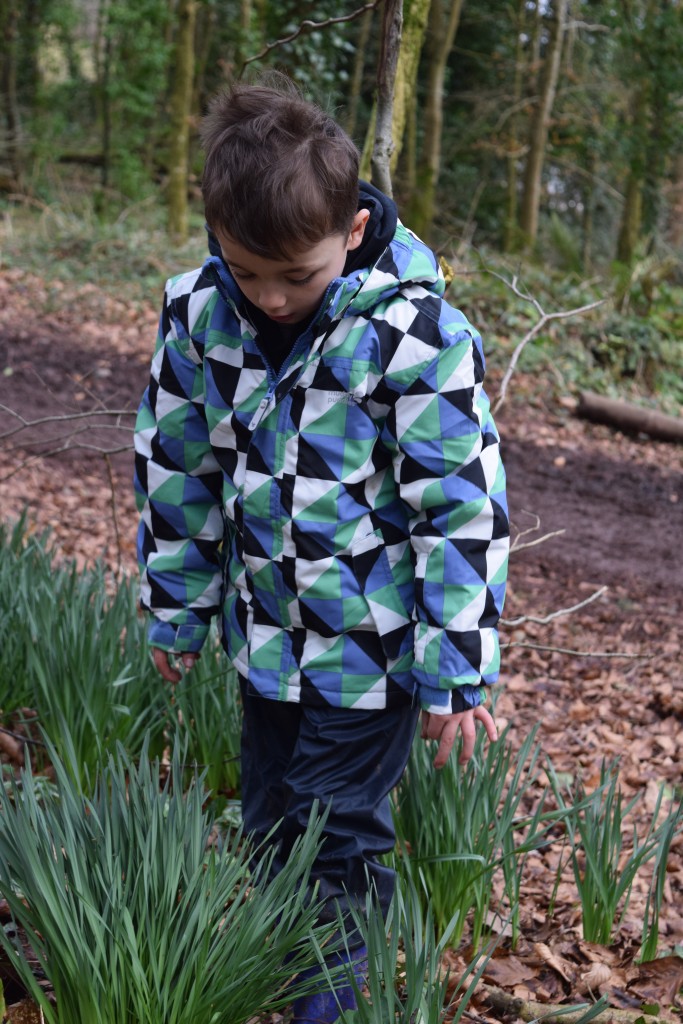 At the weekends we always head off for a walk in the woods, and this weekend was bright with some showers and a strong wind. We knew that Jacob would need something to keep him warm and dry, and the Snow Flurry jacket was the obvious choice. We have the coat in a size 9-10 – Jacob is almost 8, but the fit is just about right now, with a bit of growing room.
Keeping the wind off is just as important as staying dry – the winds down here can be pretty bitter! The coat has taped seams and a storm flap which prevent winds getting through the fabric, and a micro fleece lining for an extra layer of warmth. The sleeves have strong elasticated cuffs which Jacob loves – he can't stand having his hands covered up, but the close fit means he doesn't get wet or cold arms.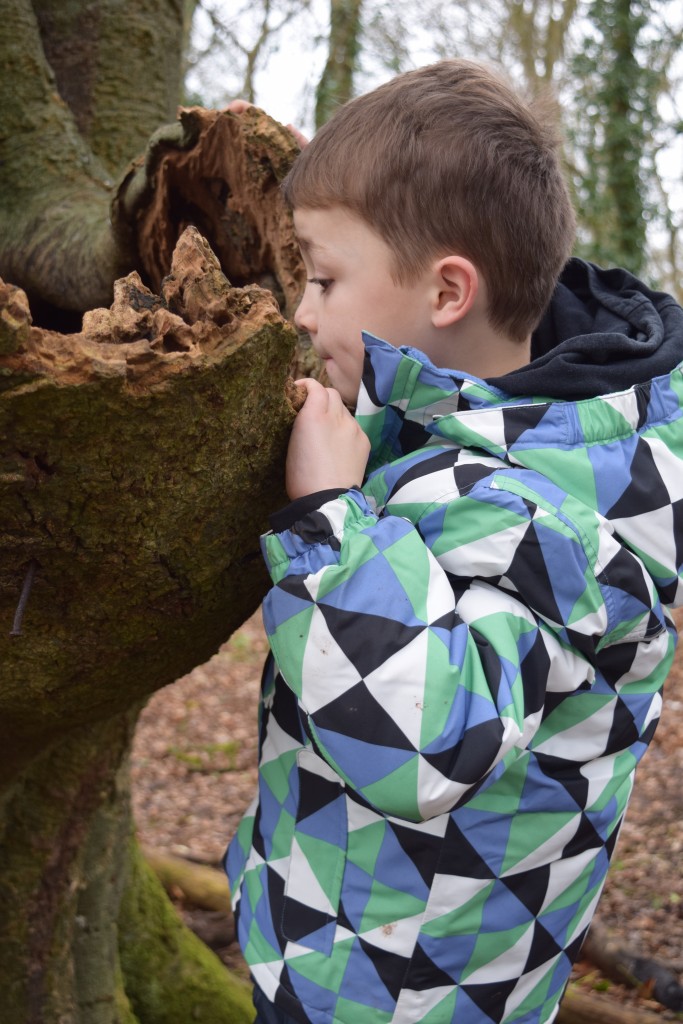 Having a decent hood is another important feature, and the Snow Flurry jacket has just that. Made of the same fabric as the main body of the coat, it keeps the rain off well. The only feature I would personally add is some sort of fastening to stop the hood from blowing down in the wind – maybe velcro tabs? The hood can be poppered on and off dependent on the weather conditions.
The coat fastens with YKK yank proof zips, so Jacob can pull it on and off quickly and easily without the fear of zips snagging or snapping off. The logos are reflective, and there are further reflective strips at various points across the body, which makes it ideal for dark and dreary winter days – we can always see where Jacob is. All the materials are high quality, and there is such a lot of attention to detail – these coats are designed with children in mind. Everything from the zipped and poppered pockets to the soft, non irritating lining are made for little adventurers.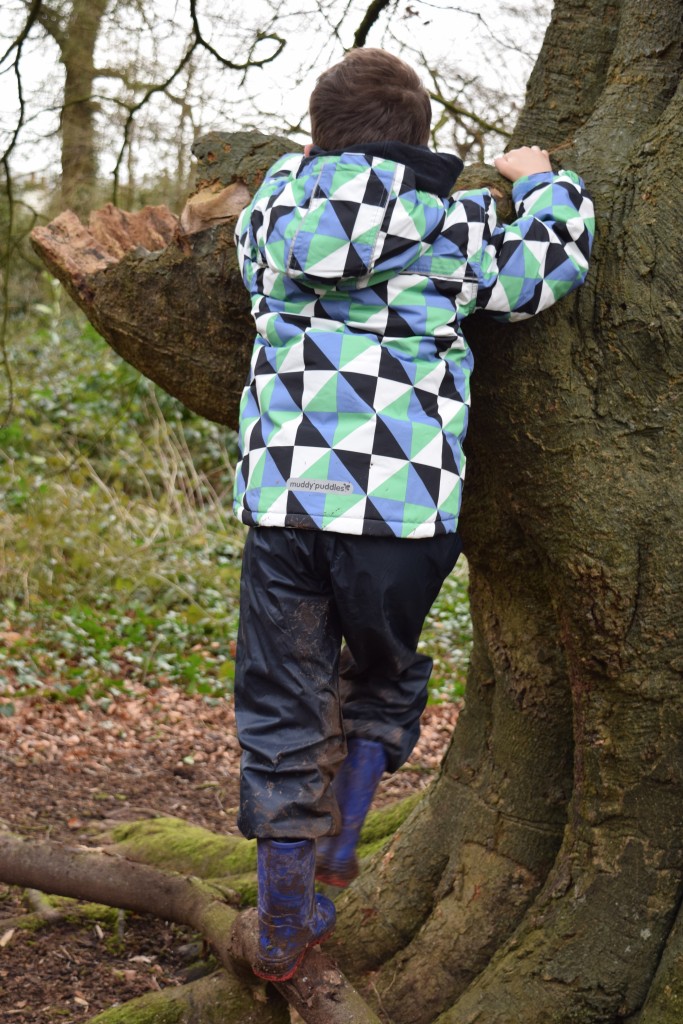 Although the Snow Flurry Ski Jacket is made with the ski slopes in mind, it works just as well as an everyday winter coat, and can easily stand up to the rough and tumble of a walk in the woods or a spot of tree climbing. The design appeals to both parents and children – Jacob loves the bright, colourful pattern and the comfort, and I love the fact that it is weatherproof and hard wearing. The little details make this coat stand out from the crowd, and I wouldn't hesitate to buy another. This coat will see Jacob through at least 2 winters, and I am confident that it will still be in good enough condition to be passed onto Max.
So our overall impression? We have marked the following points out of 5 (with 1 being poor and 5 being excellent)
Fit – 4. A 9-10 fits Jacob perfectly now, and he is almost 8. I am pretty confident he will be able to wear in until he is 10, but it might get a bit snug towards the end of that age range.
Quality – 5. The quality is second to none.
Durability – 5. Designed for the rough and tumble of the ski slopes, this coat is well able to handle anything you might throw at it.
Comfort – 5. Jacob feels comfortable wearing it, and there are no little irritations.
Price – 4.5. Slightly more than I would usually spend on a coat, but I do think you get what you pay for – this coat offers a lot for the price.
Practicality – 5. Perfect for everything from skiing to the school run, you cannot argue with the practicality.