I remember playing tennis in the street when I was little. All the children who lived nearby would get together, my mum would string up a net of sorts across the grass and we would all come out with our tennis balls and a mish mash of proper tennis racquets and plastic bats. It was so much fun, and something everyone could get involved in – sometimes we would have a kids vs parents game, and it always had everyone laughing. In the summer, we would watch Wimbledon, eat strawberries and cream and drink lemonade, and be inspired to get outside and have another game.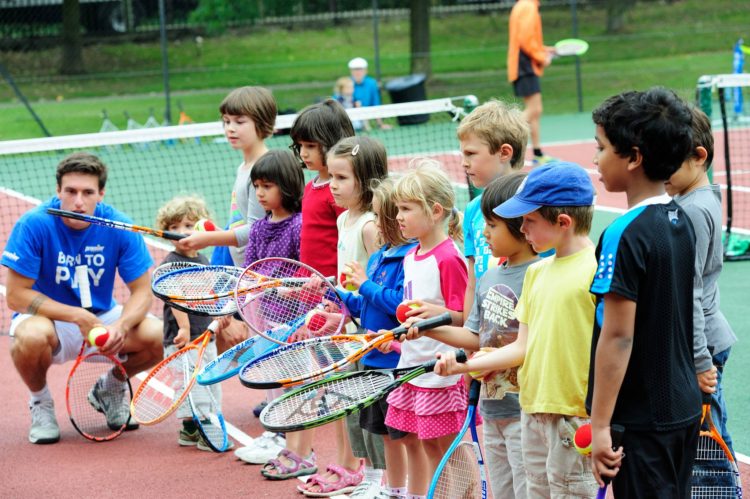 At school, tennis was part of our PE curriculum and we played on the school field, or on the astroturf courts when it was too wet. It was a game that seemed to be accessible to everyone, unlike some other options. Hockey was too fast paced for me, rugby too rough, but I could easily manage to knock a ball back and forth across the net. There was always someone available to play – it's much easier to find one game partner than try to get a whole football team together for a match. Many school break times were spent playing tennis with friends.
Now Gemma and Jacob play tennis at school, and Gemma has actually been to a couple of tennis camps with the her Guides group. They both seem to enjoy it, and I have loved picking up a racquet again and giving them a game. It brings back some great memories of my own childhood.
The Great British Tennis Weekend runs from Saturday 16th July and Sunday 17th July across the UK, and gives families the chance to book sessions at their local tennis club. It's fun, family friendly and completely free! Tennis is a fantastic sport to play no matter what your age – sessions are available for everyone from tiny tots to adults. It's a great excuse to get everyone active and learning new skills, and with Wimbledon currently on TV, it's a great time to join the buzz! You can visit the ClubSpark page to find a session near you.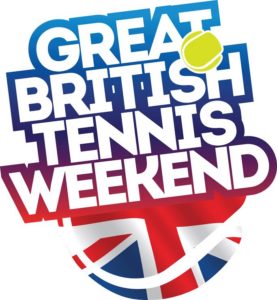 *I'm working with the Lawn Tennis Association on their #GBTW campaign. Sign up for your FREE tennis activity here*