We have been thinking about potty training for a while now, but Max just didn't show any real interest. We bought some pants and kept them in the drawer and every so often we would ask if he wanted to wear them, but he always said no. A couple of weeks after his third birthday, he woke up one morning and asked to wear pants to nursery, so we went with it, and off he went with a bag full of spare clothes.
He did really well that first day, with just a couple of accidents, and since then has gone from strength to strength. He has had very few accidents in total, and has almost done the whole process himself with little input from us – we have just been on hand with heaps of praise and lots of stickers!
Just before Max started potty training, we were sent a My Size Potty from Summer Infant. It has been designed to look just like a real toilet, only in miniature form, so that little ones can feel just like Mum, Dad and their older siblings.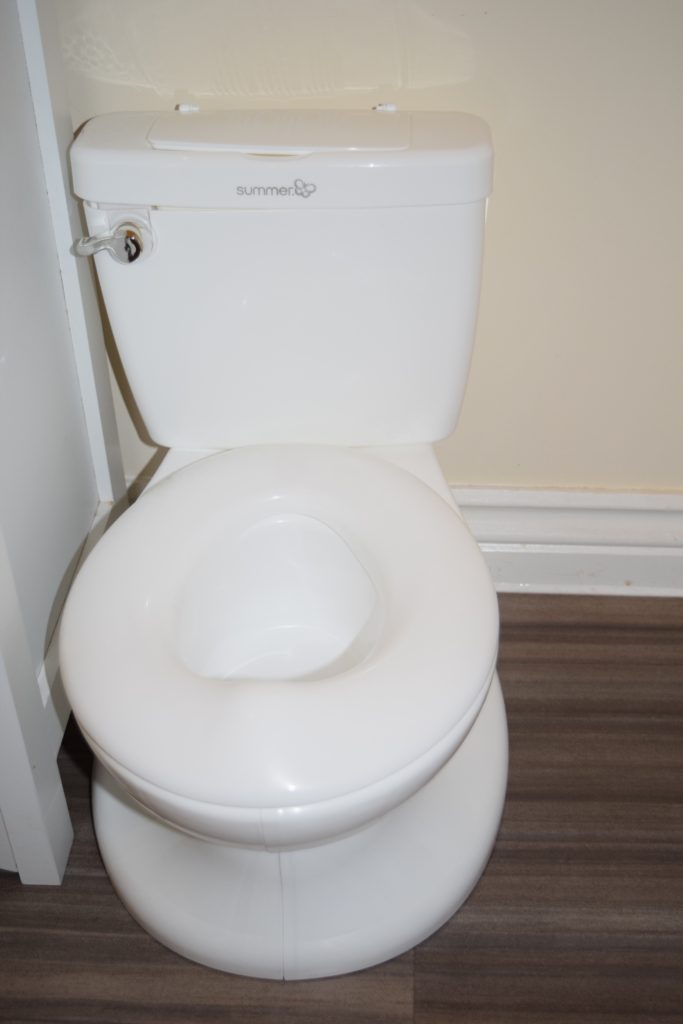 It is a very clever design, with some great features. On the top of the 'cistern' there is a recess in which you can store wipes or toilet tissue – the snap close lid stops wipes from drying out, but it easy for small hands to open. For emptying and cleaning, the inner part of the potty lifts out.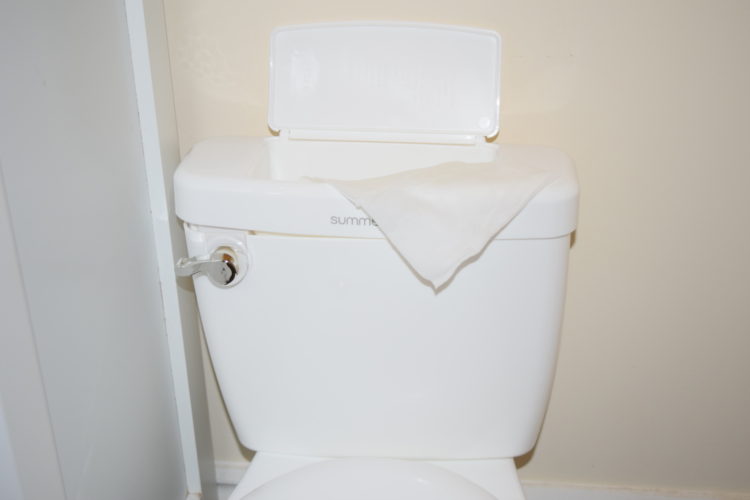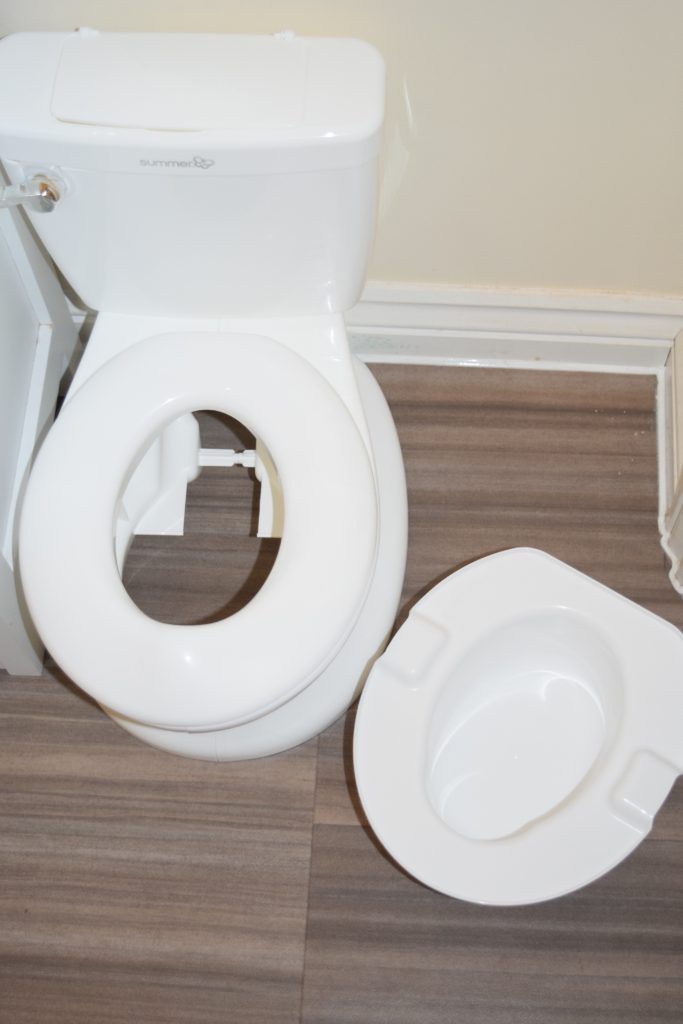 Max was fascinated by 'his toilet' and I definitely think he was more interested in using this than a traditional potty. I am not sure if it is because it is very similar to the small toilets at nursery, whether it's because it is higher from the ground, or whether he just likes the novelty factor – but it has definitely been a real hit with him, and he has been happy to sit on it from the very beginning.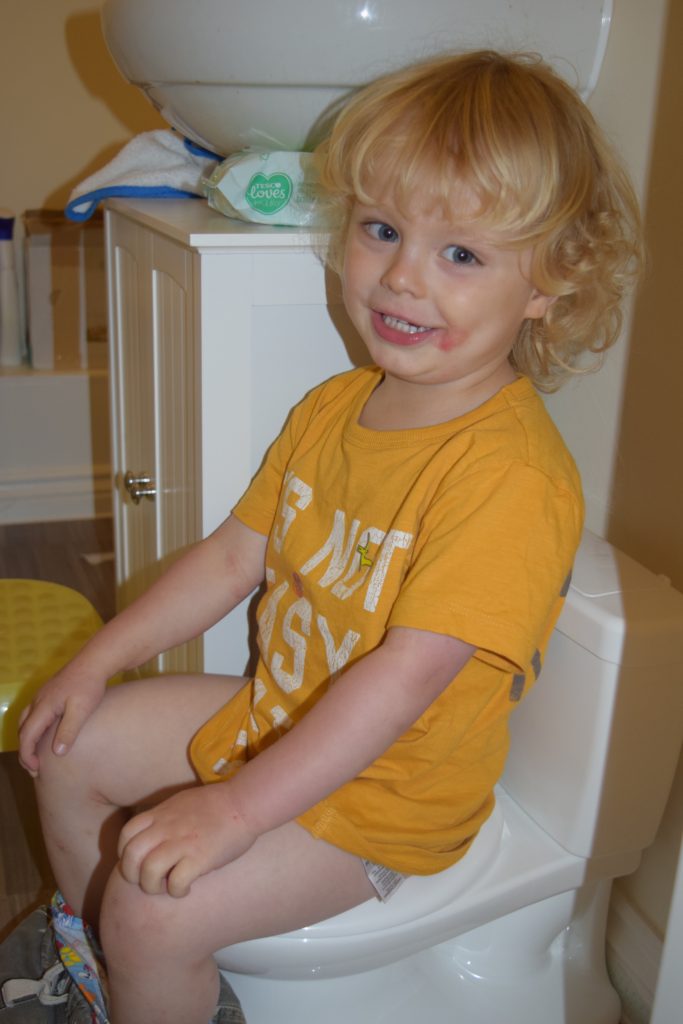 One of the things that fascinates him the most is the 'flush' which makes realistic sounds when it is pulled. This has definitely been a real factor behind his willingness to use the My Size Potty, as he loves 'flushing' after he has used the potty. I think all kids do don't they? I have yet to meet a child who doesn't love pulling a lever.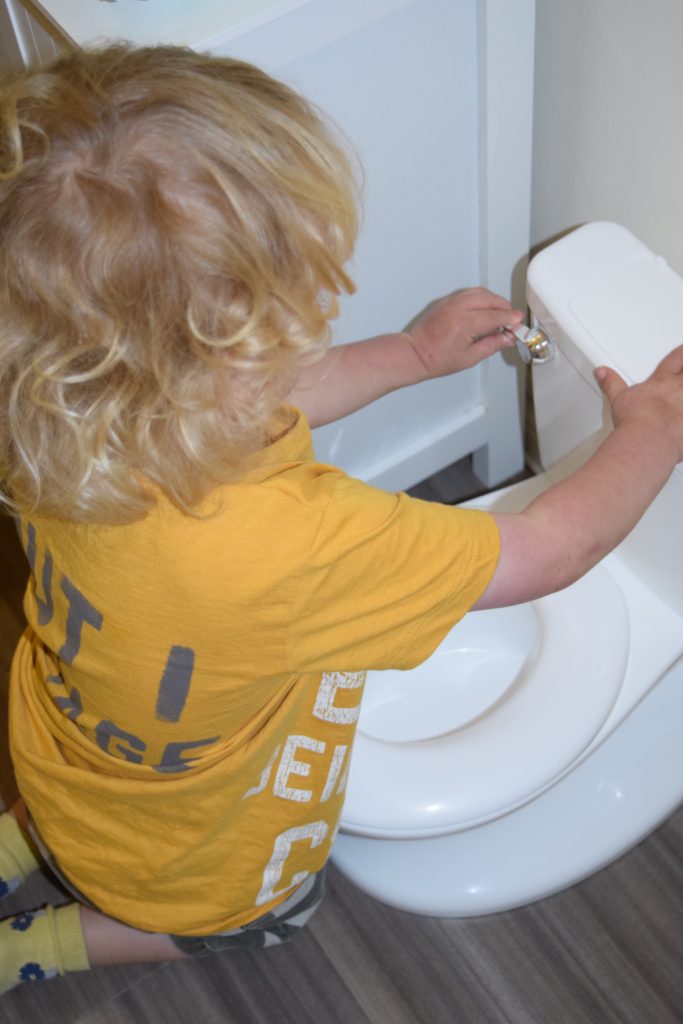 So all in all, the Summer Infant My Size Potty has been a real bonus in helping us to potty train Max. He has been keen to use it from day 1, and loves to show his little friends – who all think it is pretty fantastic too! From a parents point of view, I like that it is compact, easy to clean and packed full of child friendly features that make potty training a little bit more fun.