My kids all have their favourite TV shows and characters, and they love a bit of character clothing too. Now, I will admit, I am not usually a fan of character clothing as a rule, but when we were asked to take a look at the Character.com clothing range, I knew the kids would love it – there is such a huge variety of popular characters on there to choose from!
All 4 children were sent something, and of course, for Paw Patrol mad Max, there has to be something featuring his beloved Pups. This Chase tshirt is a lovely bright colour and works well with jeans and shorts. Max loves the large, bold picture on the front too.
The older children all received a tshirt too – Gemma has a pink one featuring the Descendants (which is her current favourite film) and Jacob a black Batman tshirt – you can never go wrong with a bit of Batman! Eliza was sent a pale pink Ben and Holly top, which is a bit big for now but will be perfect once she gets a bit bigger. The Character.com sizes are pretty generous, so you will definitely get plenty of wear out of them – bonus points for that!
As well as tshirts, all the children were sent a set of character pyjamas.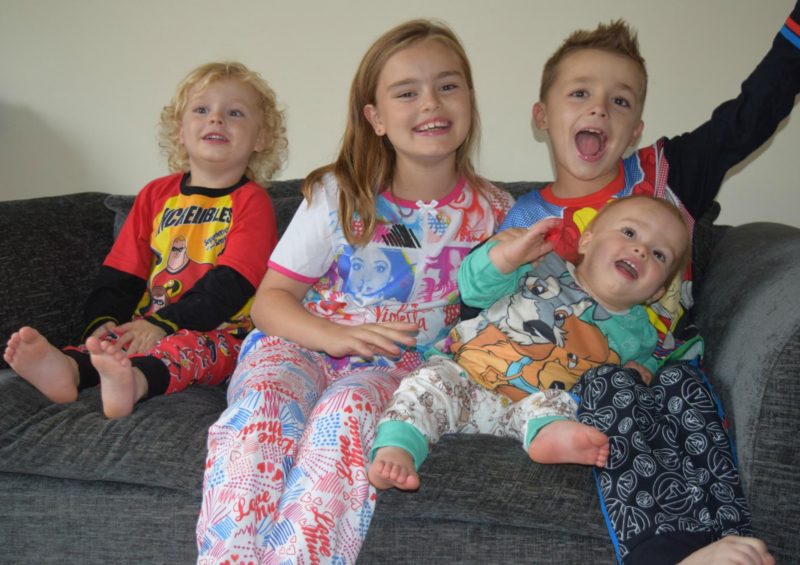 I love the fact that these pyjamas all reflect their personalities. For grown up Gemma – Disney Violetts – the new pre-teen sensation, and something she would happily wear on a sleepover or camp. Jacob has the Avengers – he is a big Marvel fan. Cheeky Max has The Incredibles pyjamas – perfect for our little adventurer, and Eliza has a sweet Lady and the Tramp set.
All are sized well, with growing room, and I loved the cuffed ankles , which make them fit comfortably even if they are a little long in the leg.
Everything washes well, and maintains the shape and colour, and the prices are incredibly reasonable – pyjama sets start at just £7.95! I was pleasantly surprised at the quality, and I am pleased to say that the children love everything they were sent – and these pyjamas are the ones all of them choose at bedtime, over and over again.
We will definitely be ordering from Character.com in the very near future – both for my 4 and for presents for friends and family!