Max is a HUGE Blaze fan – he could watch it all day. So when a Blaze parcel arrived last week, I thought he might just burst with excitement!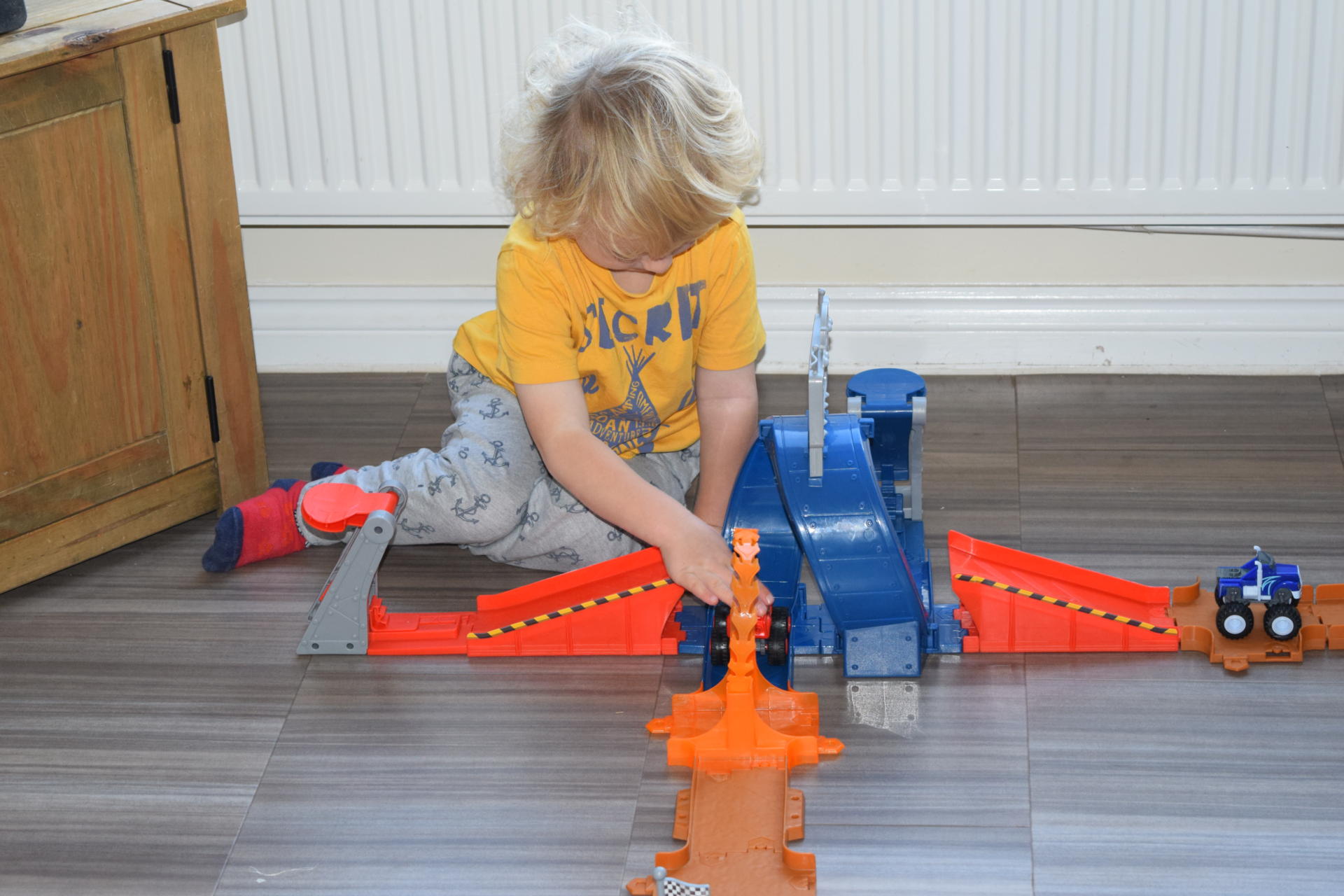 The Fisher Price Blaze Monster Dome play set is the newest Blaze item to hit the shelves, and it's set to be a winner this Christmas. Featuring Crusher and Blaze, this set has the option to create multiple layouts for the vehicles to battle it out. There are ramps, a 360 degree loop the loop and a ring of fire to jump through.
Everything is easy to set up – it'd a simple click together job, and the track can easily be taken apart again to change the layout. Max can manage this bit on his own, which is great for independent play.
There are launch pads which attach to the track pieces, and these can be used to give the vehicles a really good push off, and propel them through the loop and the ring of fire. There is a 'shark bite' section too, which you can drop down on your opponent to stop them from winning the race!
The Blaze and Crusher vehicles are the perfect size for little hands, and easy to move around. Nothing requires batteries – which is a major bonus, especially if you are planning to open it up on Christmas Day. There are no small, fiddly pieces, and everything is very toddler friendly.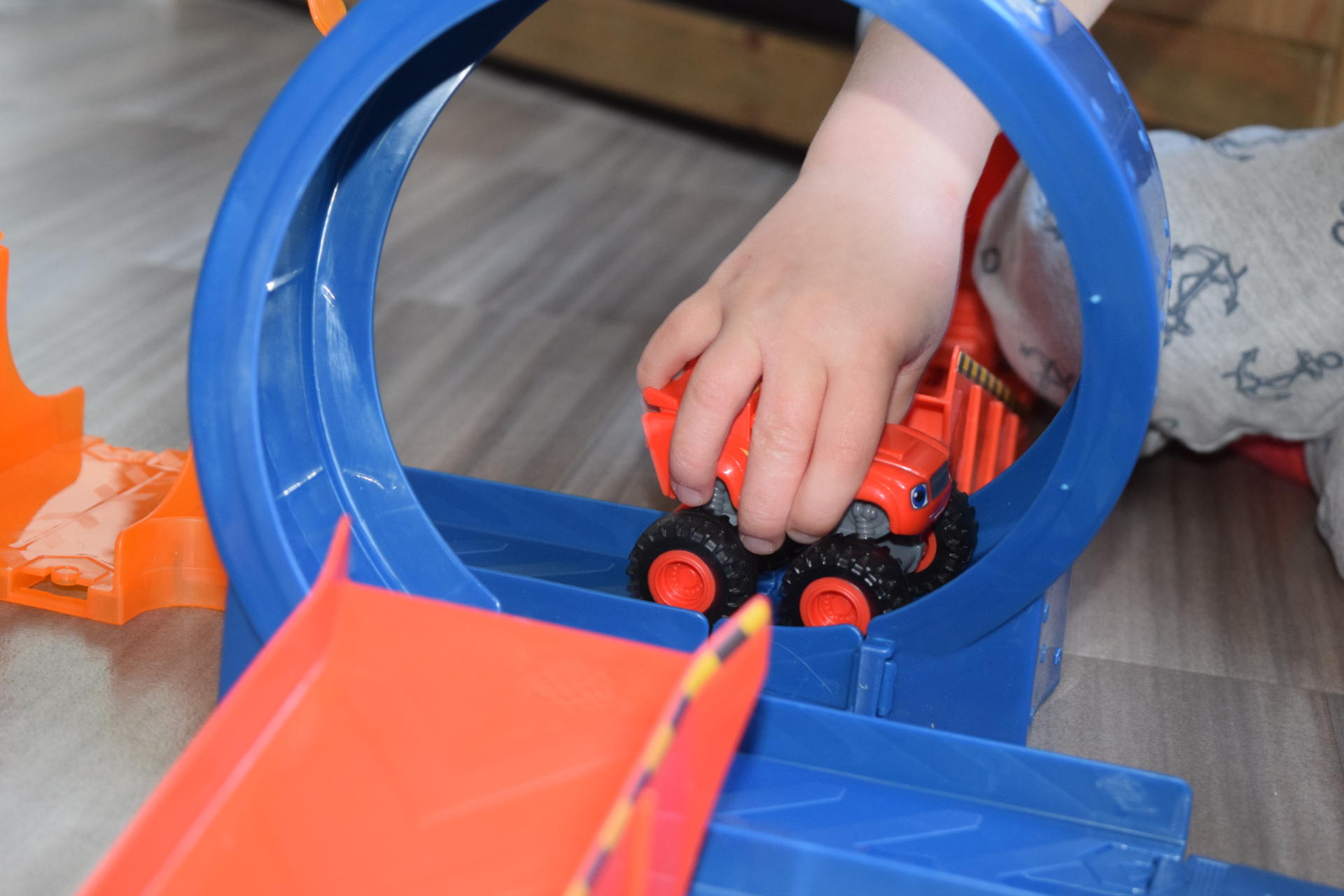 Priced at a very reasonable £29.99, the Blaze Monster Dome play set is a really versatile toy, and perfect for any Blaze fan. The play opportunities are endless, and the track is easy to chop and change. The bright colours appeal to small children, and it is easy to pack away when not in use. When your little ones want to play with it again, you can easily take the large, chunky pieces back out and allow them to create a brand new track. Because it isn't limited to one layout, I definitely think this play set is worth its weight in gold, and we would recommend it.