Max is a huge fan of Blaze and the Monster Machines. He enjoys watching it on TV, and the toys always catch his eye if we are in a toy shop. We were recently sent the new Blaze Light & Launch Hyper Loop Playset, and Max couldn't wait to get his hands on it.
The set is very easy to piece together, and is ready to use within minutes. There is a small Blaze character with the set, which can also be used as a stand alone toy.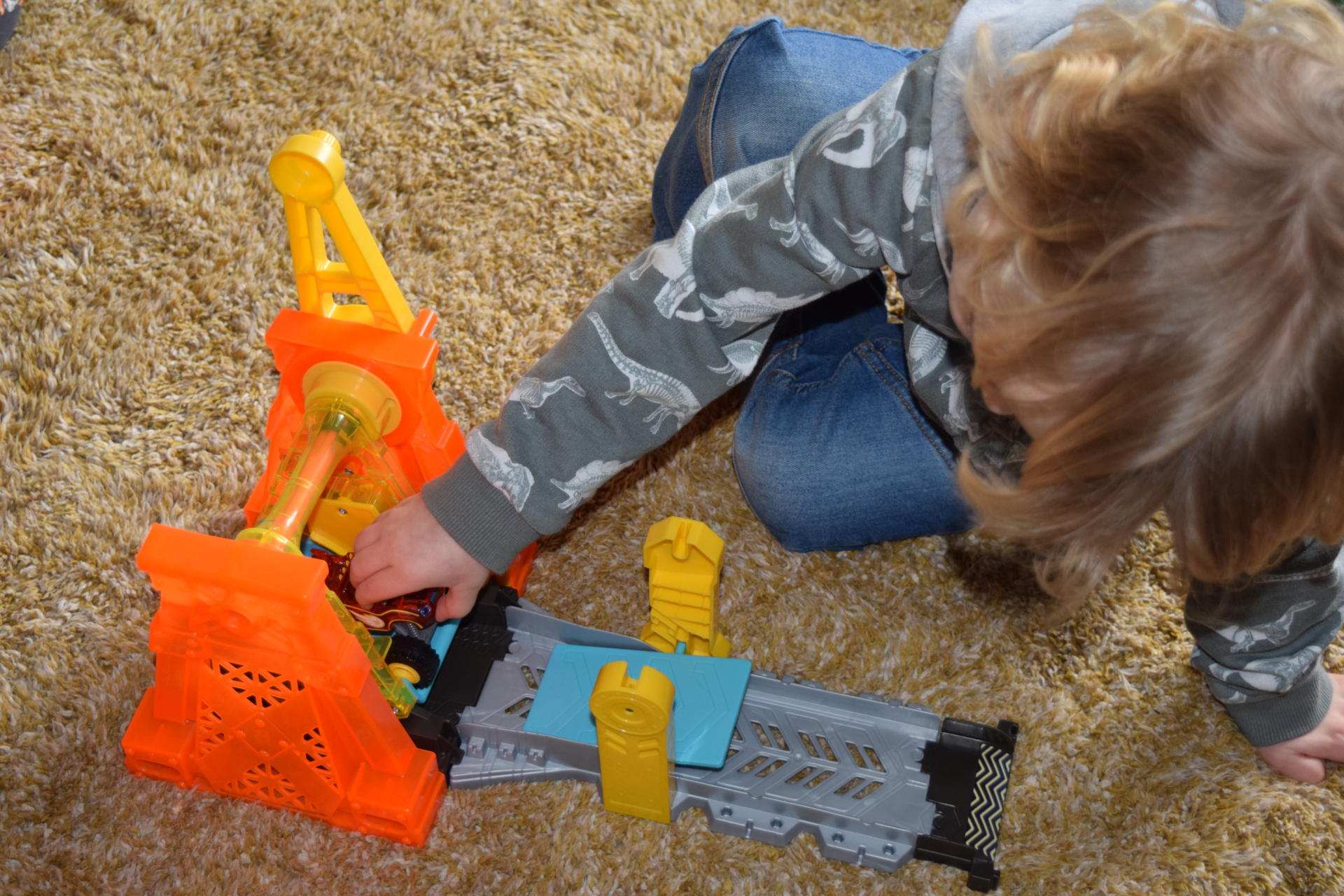 The idea behind the set is very simple. You place Blaze into the Hyper Loop swing, and push down on the large crank to set things up. The more you press down on the crank, the more the lights on the side flash. Max is able to activate this himself, and it is the perfect size for small hands. Once you are ready to launch, there is a small lever to release the Hyper Loop, and Blaze is swung up into the air, over the top of the bar and out across the track.
There are several different ways to play – you can move the spinning tower to different areas of the play set, and the Hyper Loop can be used with other Blaze and the Monster Machine play sets, to create a whole race track or stunt set.
This is a great value play set, priced at £24.99, and is suitable for a wide age range. It is easy to set up and use, adaptable for extended play and compatible with other Blaze sets. An all round good toy, which I am sure Max and Eliza will enjoy for a long time to come.