Travel cots are a funny thing aren't they? We don't use them all that often, but when we do, they need to be right – we need to know our little ones are comfortable enough to sleep in them when we are away, and safe too.
But some travel cots can be a real pain in the backside. Bulky, heavy, and impossible to fold unless you have a physics degree. That is, unless you go for a SpaceCot.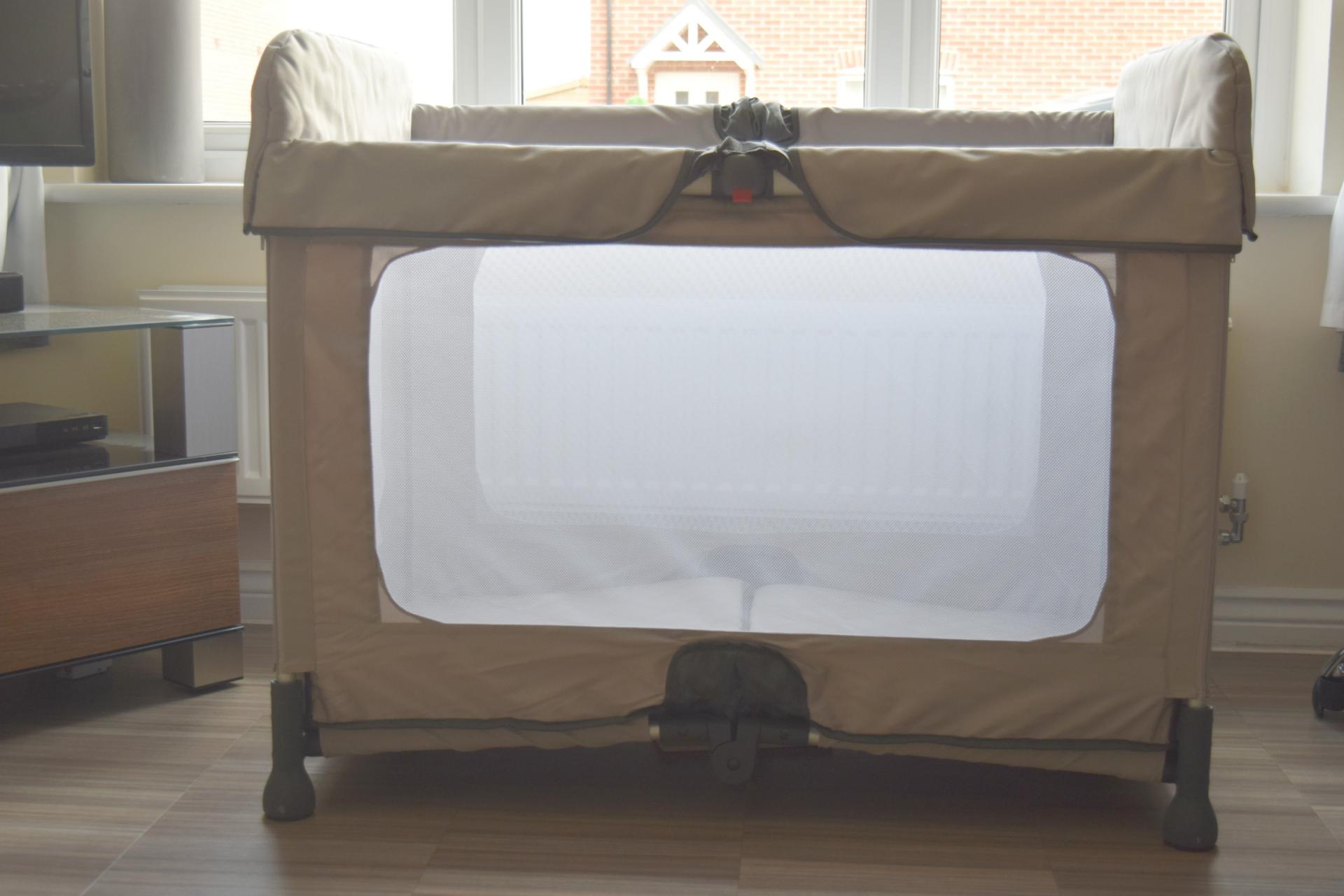 I was dubious about the claims at first – this is billed as the lightest full sized travel cot on the market, and one that can be opened and closed in 3 seconds. 3 SECONDS – REALLY?
Inspired by the way that satellites unfurl above the Earth, SpaceCot is designed to literally 'pop' open with little to no effort on your part. At 6kg, it is definitely lighter than other travel cots we have tried, so we were keen to put the claims to the test and see if this could be the perfect travelling companion.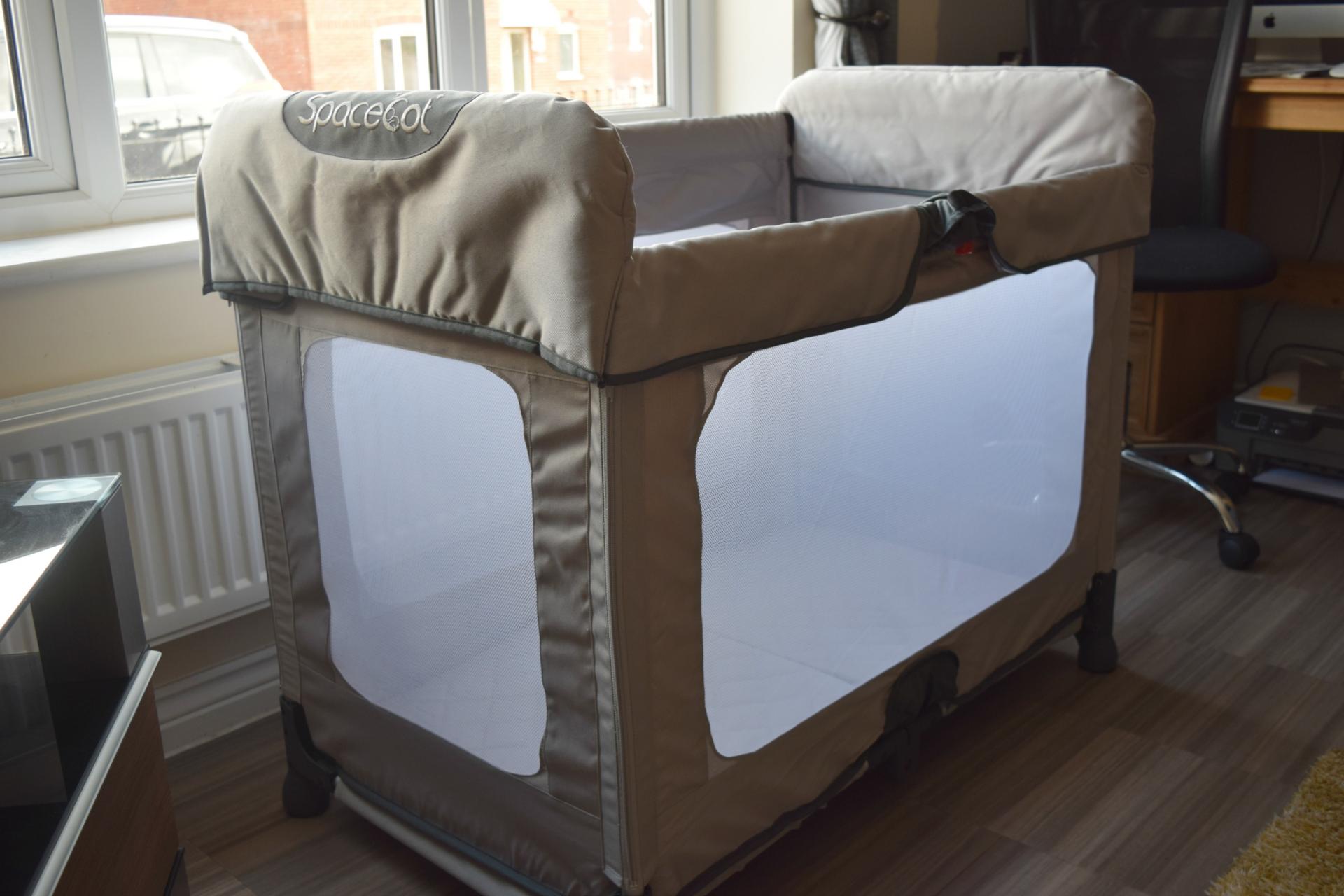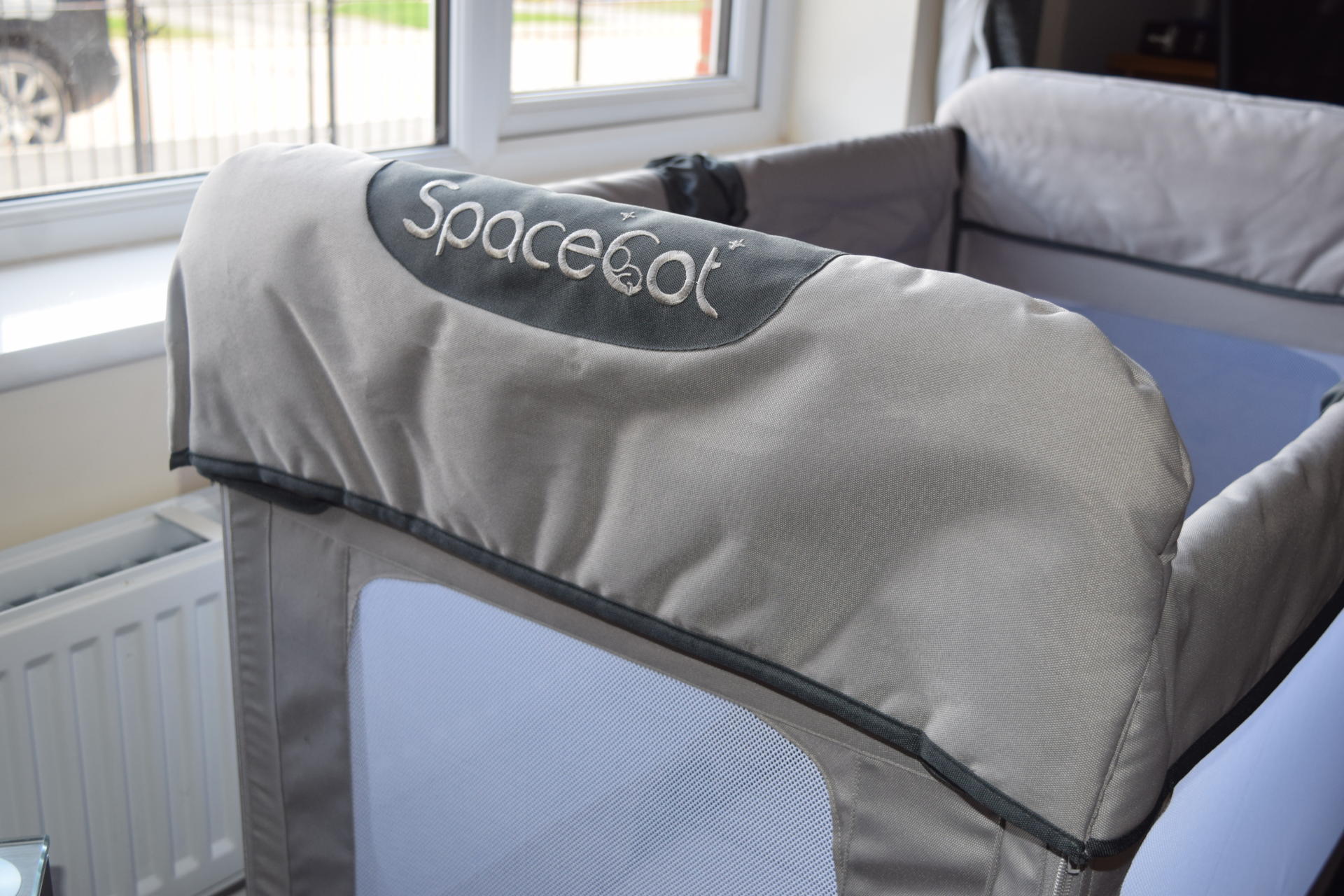 Opening the SpaceCot really is as simple as it says – you just remove it from the travel bag, pull the two sides upwards and everything locks into place. It can be stored with the mattress attached, so as soon as you open it out it's ready to use. The mattress is thick and padded, much more comfortable than some we have seen in travel cots, and perfectly adequate for overnight sleeping. The SpaceCot also comes with a detachable bassinet option for new babies, which simple clips over the sides and ends of the cot.
Despite this cot being lightweight, it doesn't skimp on size – it is plenty big enough for Eliza, who is almost 2. She can lie down comfortably, and has space to move around freely. The mesh sides allow air to circulate, helping to keep temperatures stable, and there is plenty of material padding over all the cot sides to prevent bumped arms and legs.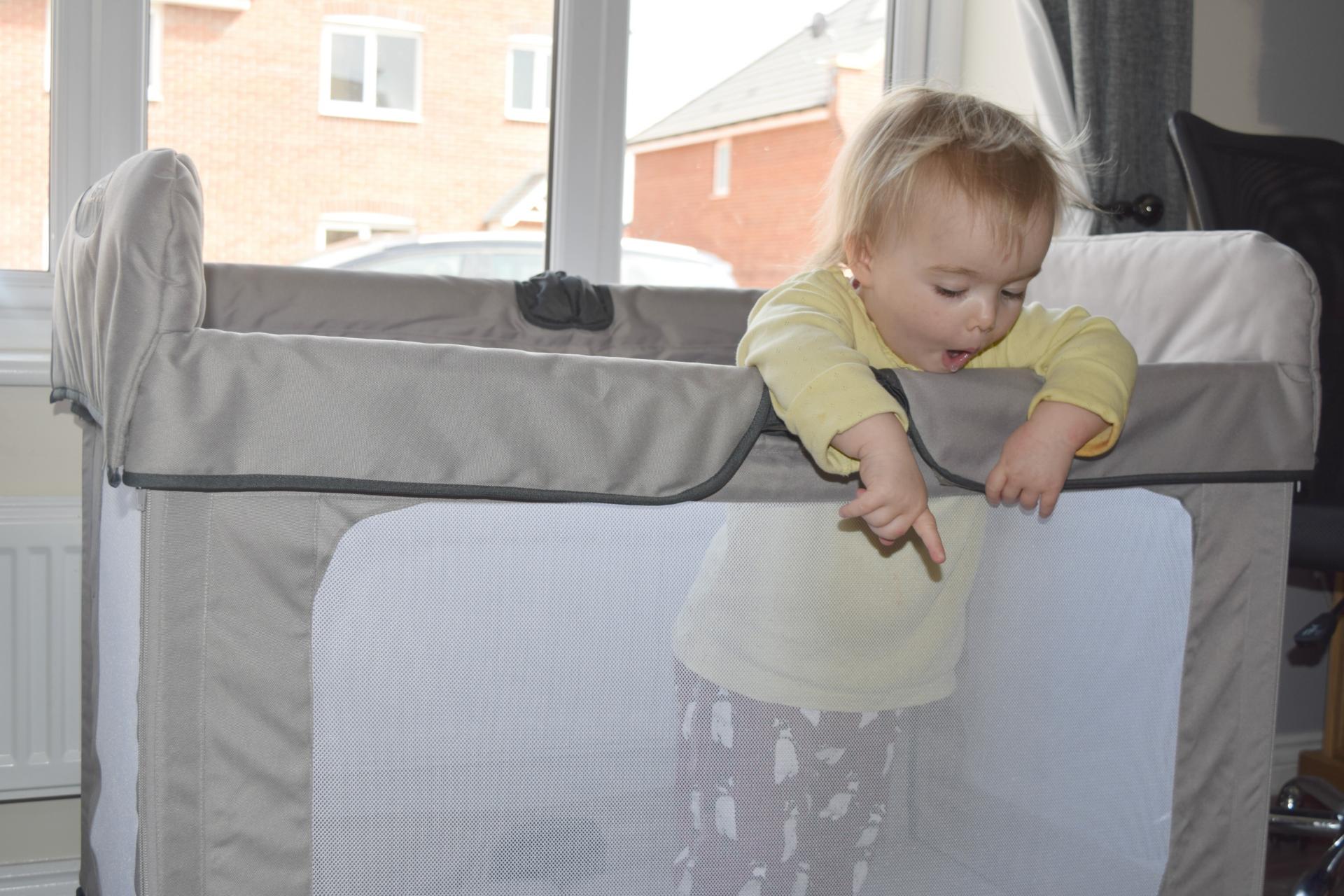 So what about the all important folding? I have to say – SpaceCot lives up to its claims. It really is possible to fold it in a matter of seconds. You simply press the red safety locks on the sides of the cot to release, and then push the 2 cot ends together. And that's it. It folds flat within seconds, stays closed, and slides back into the travel bag with ease. The bassinet section can be slipped inside the folded SpaceCot and stored in the bag too.
Because it folds to be flat, rather than the traditional rectangular shape of most folded travel cots, it actually takes up less space when travelling. It lies flat in the boot of the car, and is so narrow, allowing plenty of storage space for all the other items you need when travelling with children!