Jacob absolutely LOVES cars – especially fast, sporty looking race cars. He often asks for the Top Gear magazines, just so he can cut out the pictures of the cars and stick them on his bedroom wall. So when we were sent the Meccano Ferrari 488 Spider, I knew it would be right up his street.
Lego is regularly played with in this house, and both Gemma and Jacob are pretty adept at following instructions and building things. I was aware that this Meccano was a bit of a step up in terms of build ability, but felt fairly confident that they would be able to manage it with some help.
The instructions are easy to follow, and laid out well. There are HEAPS of pieces, and we found it was much easier to sort those into relevant piles before starting to build, in the same way we do with larger Lego sets.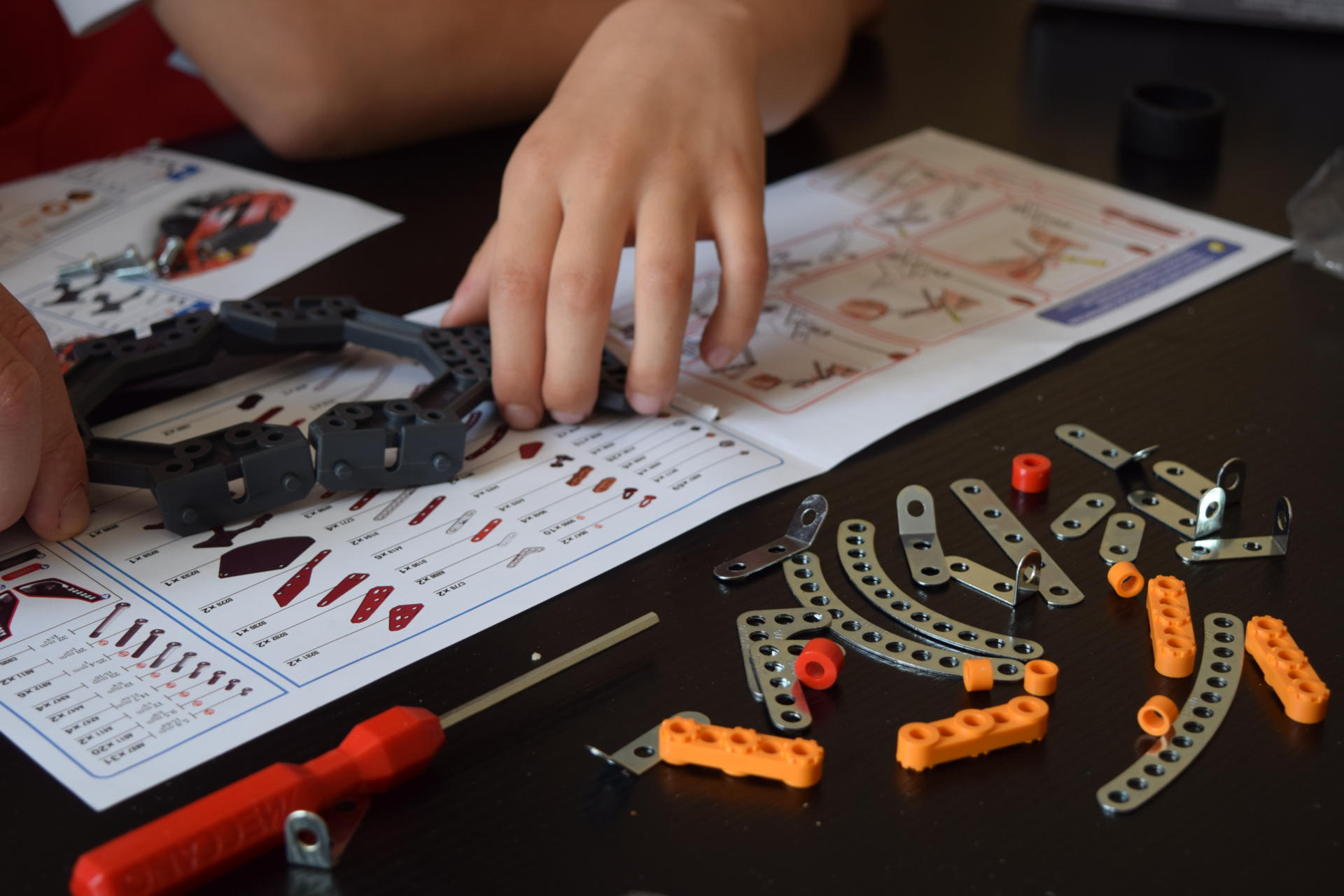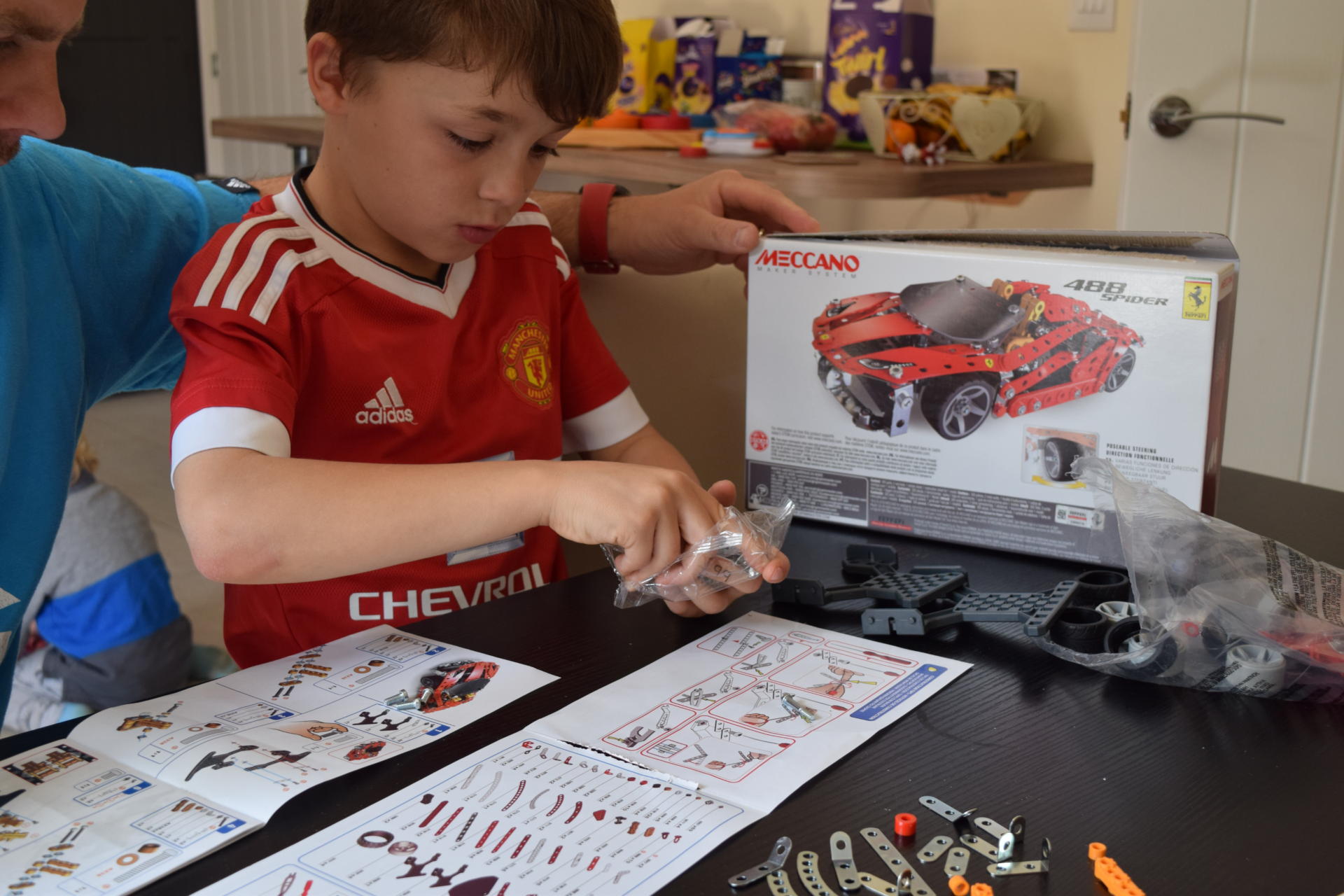 Jacob dived straight in and managed to construct the base of the car with some adult help. However, after this, the build became a lot trickier, which caused him to lose confidence. In turn, this led to him losing interest. At 9, he is just below the recommended age range for this set, and so we encouraged Gemma, who is 11, to take over and have a go. She also found this set difficult and frustrating – it is just so different to the type of construction they are used to, and I think this is where the problem lies.
I think in a couple of years time, both Gemma and Jacob will be much more able to manage this Meccano set, and will discover the skills needed to complete it. However, for now, it is packed away. The set is fantastic quality, and really great for older children, teenagers and adults – however children at the lower end of the recommended age may find this set too difficult.