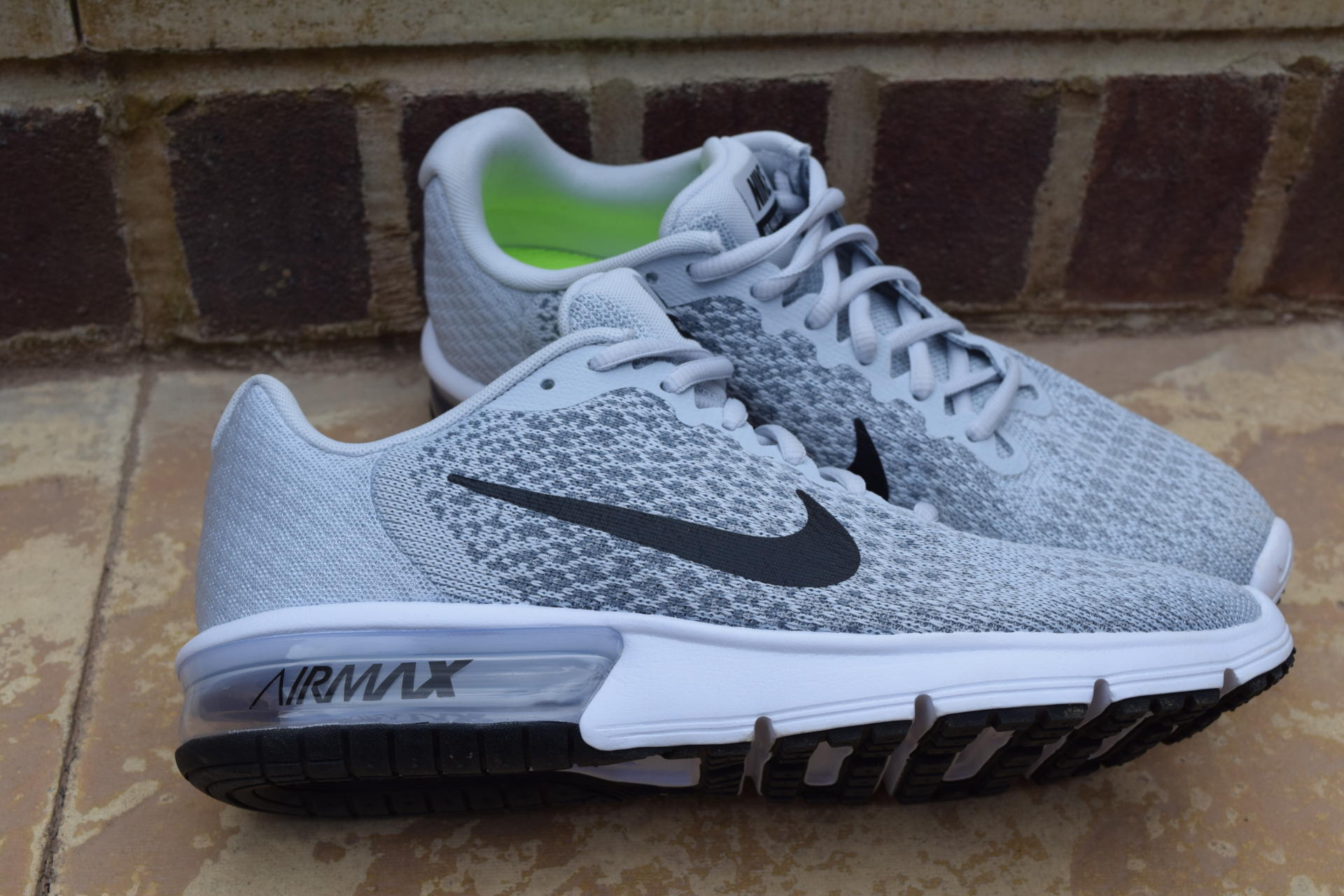 Kevin has a bit of a thing for trainers. We seem to have endless pairs in the house, because each pair is for a certain purpose. 'Best' trainers, gardening trainers, walking trainers – you get the picture. What he didn't have though, was a pair of running trainers.
He was recently sent a pair of Nike Air Max Sequent 2 running shoes from Millet Sports. They have a Max Air unit in the heel which cushions each stride, and articulated grooves in the sole for flexibility. The main part of the trainer is made from mesh, which keeps feet cool and comfortable, as well as allowing moisture to evaporate in wetter conditions.
On first impressions – they look good. They are modern and stylish, and feel incredibly lightweight. They are true to size, and the insole is cushioned, soft and bouncy. Because the soles bend and flex at the front, it makes it easier to push off when running on hard surfaces – this makes them ideal for road running.
Kevin has worn these trainers several times now, and has found them really comfortable – not only as a running shoe, but as an everyday trainer for walking around town or doing the school run too. The colour and style of the shoes mean they go with pretty much anything from running shorts to jeans and tshirts.
Easy to wear, flexible, stylish and versatile. The Nike Air Max Sequent 2 is an ideal option if you are a runner, but equally useful as an everyday trainer.