Gemma, Jacob and Max all love magazines. They often choose one in the supermarket after we have been shopping, and spend a quiet afternoon reading and doing puzzles. I do find that some of the magazines they choose lack a bit of educational value, and I am not a massive fan of the cheap, plastic toys tacked on the front to sway their decision. So when we were offered the chance to review a new educational magazine, I was keen to find out more.
Amazing! magazine was launched in 2014, with the sole aim to make learning fun for children. Aimed at children aged 6-11, each issue of Amazing! is focused around a fascinating theme, such as The Stone Age, Super Planets, Deadly Creatures and Victorian Britain. Inside, the magazine covers core Key Stage 1 & 2 curriculum subjects, including maths, English, history, geography and PSHE (personal, social and health education). With a bright, colourful and bold design, the pages are bursting with fantastic facts, cool puzzles, fun activities and super stories, which will keep your child entertained for hours. And the best thing is they'll be learning lots of amazing information to help them with their schoolwork without even realising it.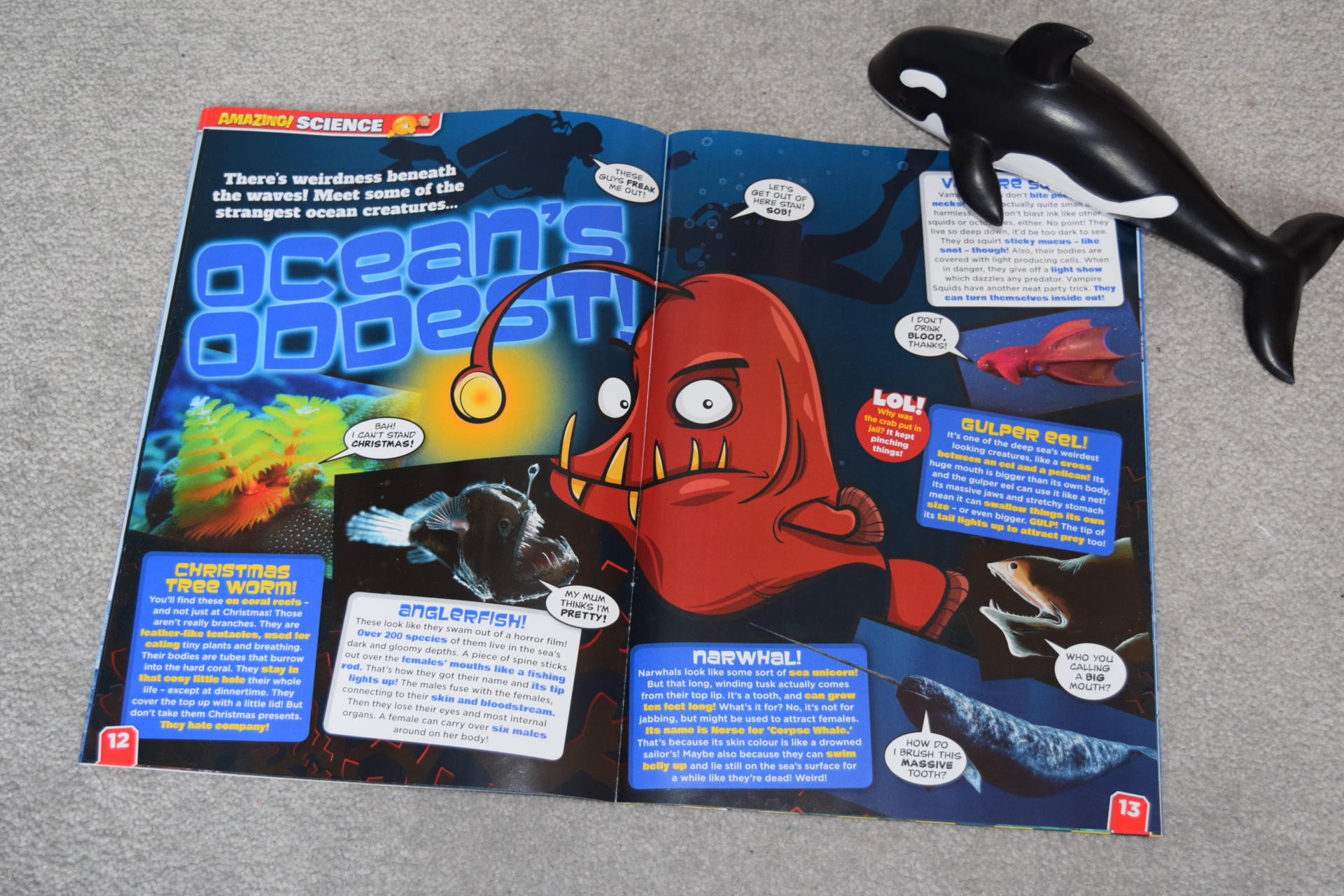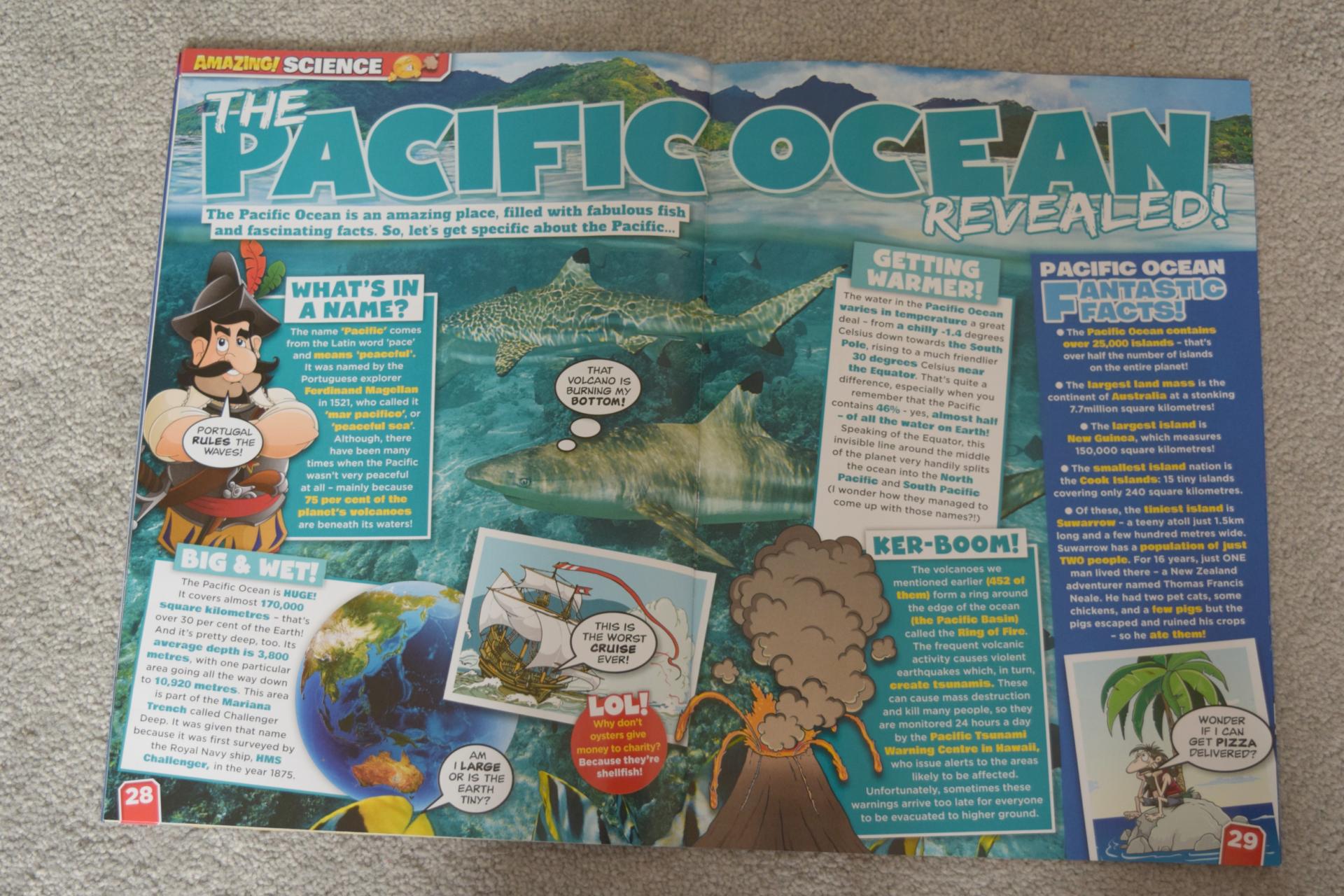 We received the Awesome Oceans edition, which has been a massive hit – both Gemma and Jacob are really interested in the sea, ocean creatures and historical facts – one of their current favourite TV programmes is Horrible Histories.
The magazine has a huge range of activities, from factual information pages and ocean themed maths puzzles to shark posters, stories, languages and coding. Something for every school aged child, and offering heaps of learning opportunities – without them even realising they are learning!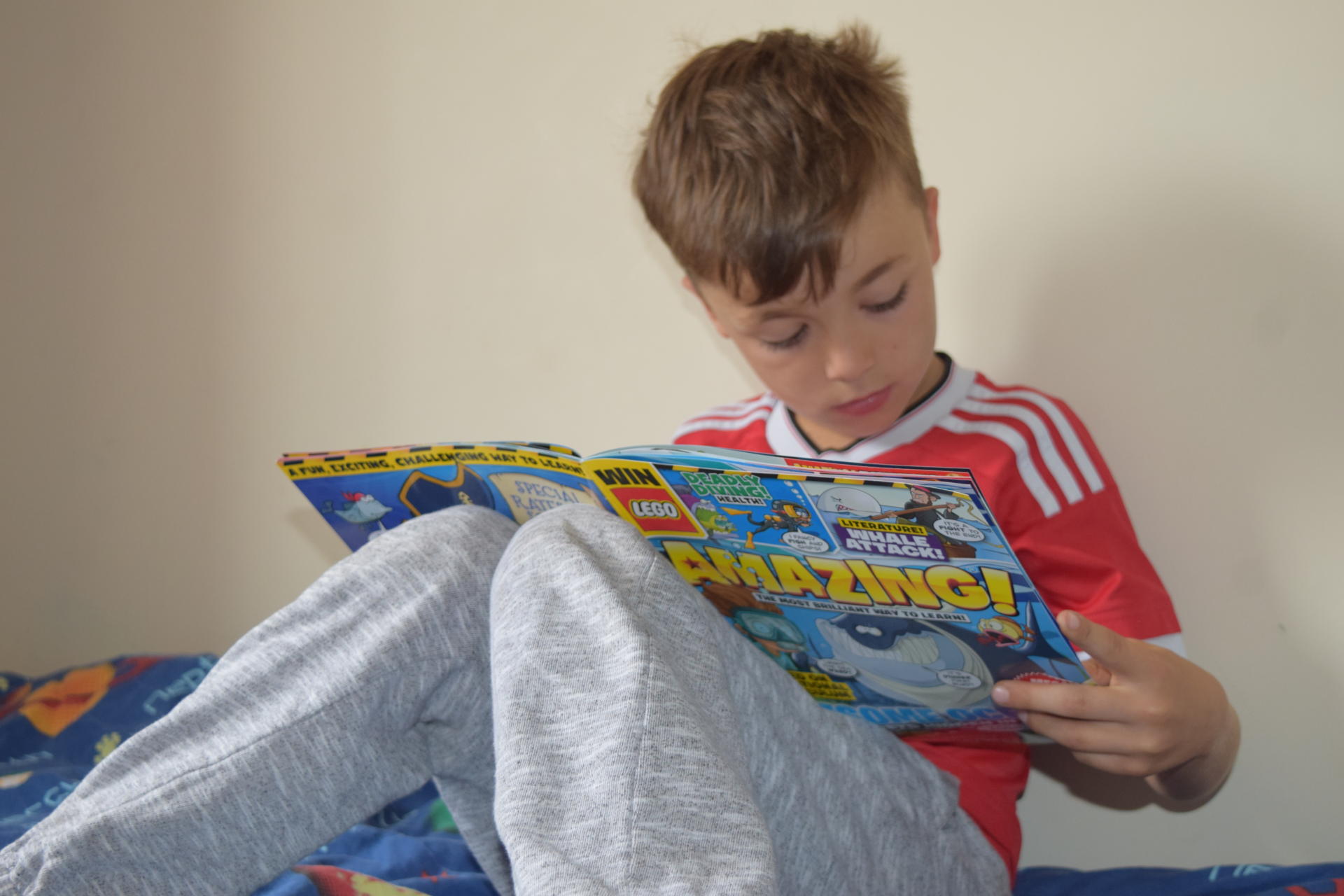 This is definitely a magazine I would consider subscribing to, whereas I wouldn't have considered this with any of the magazines the children have had previously. They will be great to keep and look back on when they need help with themed homework, as well as just being lovely to look back on for fun. Priced at £4.99, Amazing! magazine is in line with other similar items available in the shops, and you can save money with a subscription for 12 months coming it at £49. Of course, the bonus of this is that it will be delivered to your door, so you don't even have to brave the supermarket!