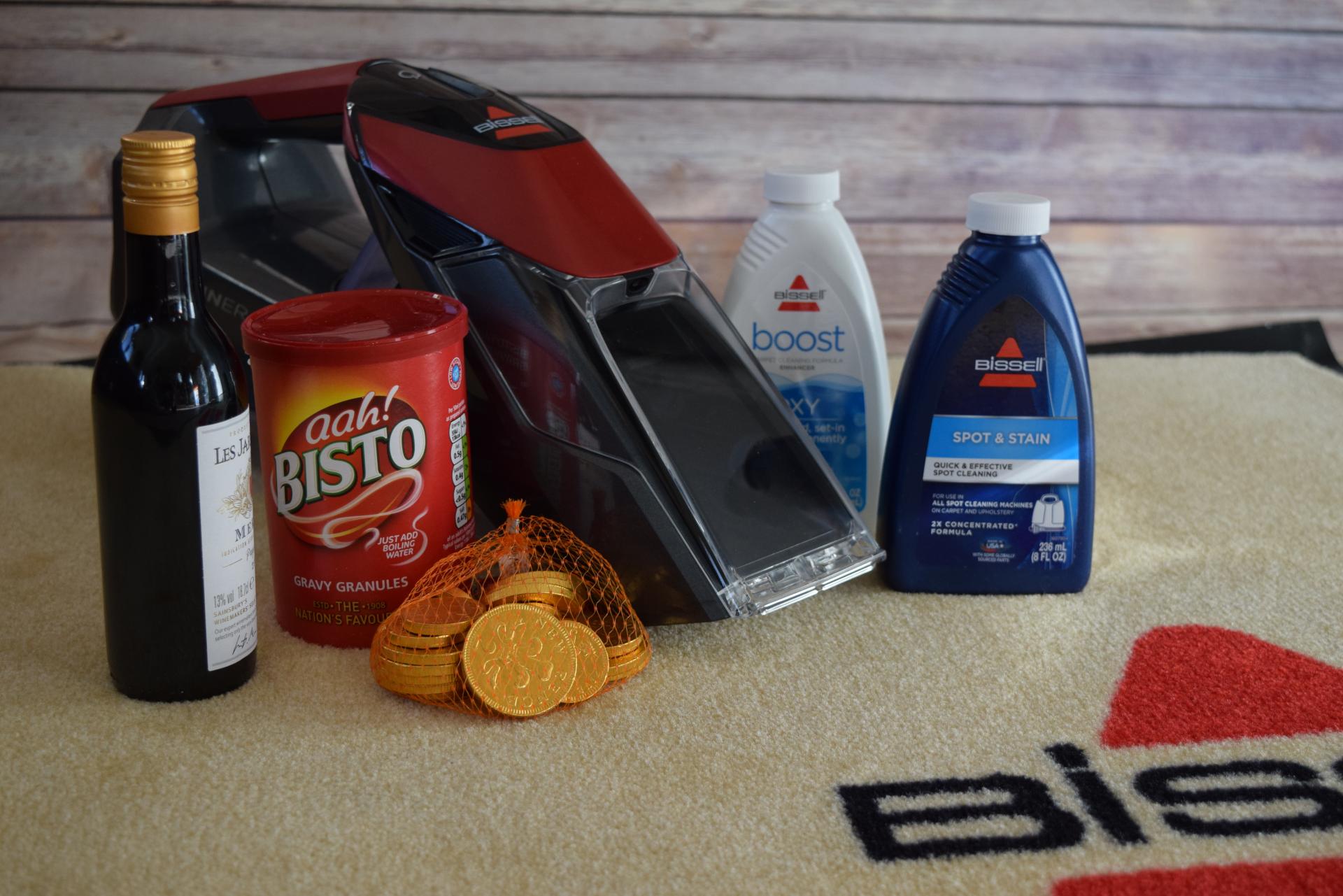 No matter how well you try to keep your house clean there is always something that happens which results in stains on your carpet (especially if you have kids). Of course, this has happened to us regularly over the years, with mud, chocolate, red wine (OK, can't blame that one on the kids ;-)) and other strange mixtures of grime. This would result in the carpet having to be soaked and scrubbed, and it could take a long time to get rid of the stain – in fact, in some cases the stain is still there. So when we were offered a Bissell Stain Eraser – a handheld, rechargeable stain remover, we jumped at the chance to give it a whirl.
We wanted to see how good the Bissell Stain Eraser really is, so we created some stains using chocolate, gravy and red wine and covered a section of carpet (eeek!). Using the Bissell Spot and Stain formula, some warm water, the option of the Bissell Boost formula if needed and the Stain Eraser we set about removing the stains. We had already charged the Bissell Stain Eraser, which takes around 4 hours. The next step is filling the solution tank with warm water and Spot and Stain formula; this is made easy by the tank having 2 measuring lines, the first for the water and the second for the formula. As we had put red wine on the carpet we opted to add the Boost formula too.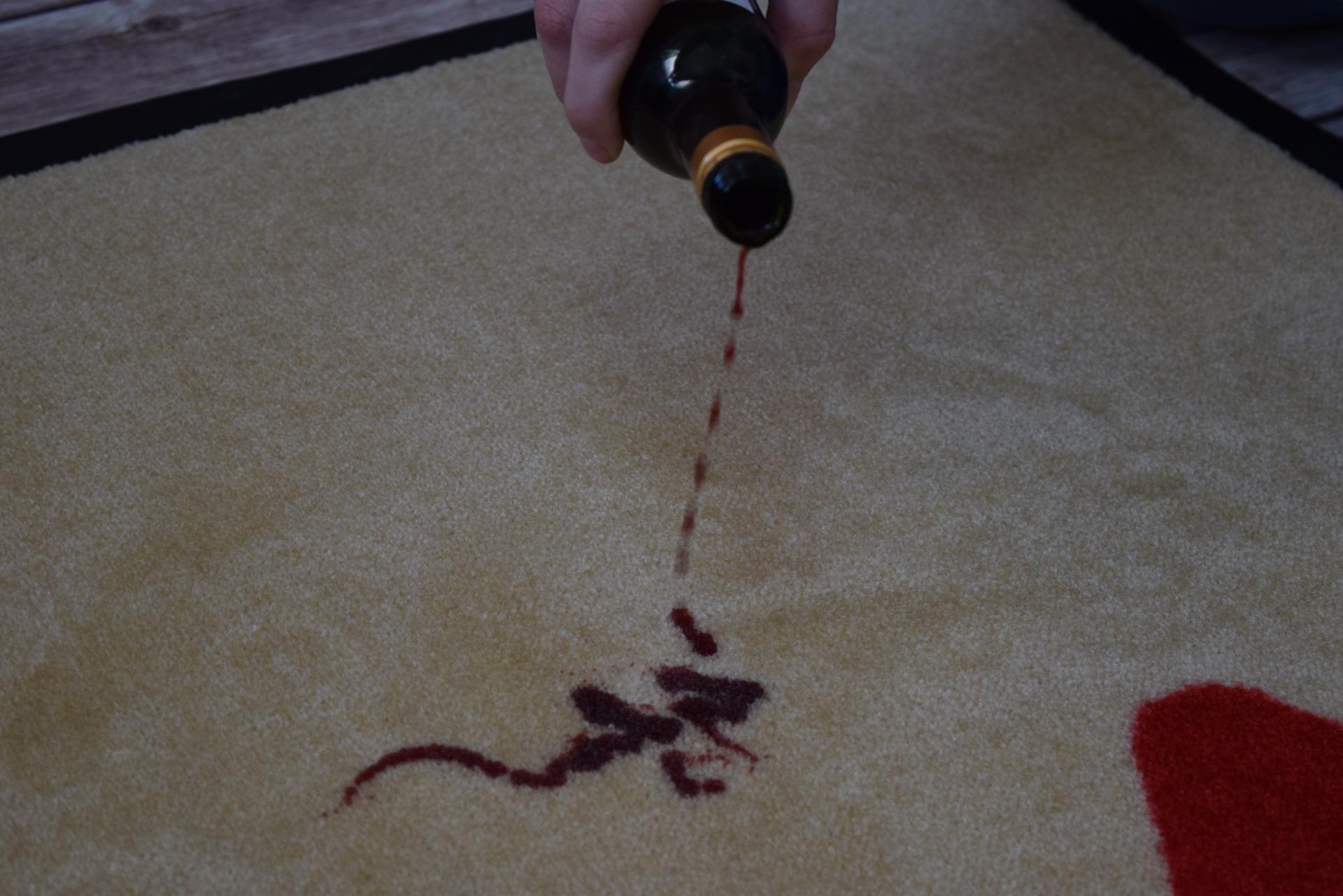 Once the tank is fitted it is a case of switching on and spraying the affected area. There is a brush underneath which is handy for working the solution into the carpet – for the red wine stain we let it soak for 5 minutes. Then when the solution has worked the you use the device to suck the liquid back up, taking the stain with it.
As you can see from the pictures the device and the Bissell formula worked really well on removing the stains from the carpet and we were incredibly pleased with the results. You can also use the Stain Eraser on furniture, but you need check the label first to see if it is suitable.
In essence, this is a handy little device which can help avoid costly accidents, and prevent you from having to replace the carpet when spills and stains happen. Perfect to have in the house for Christmas, as there might be some red wine and chocolate around!