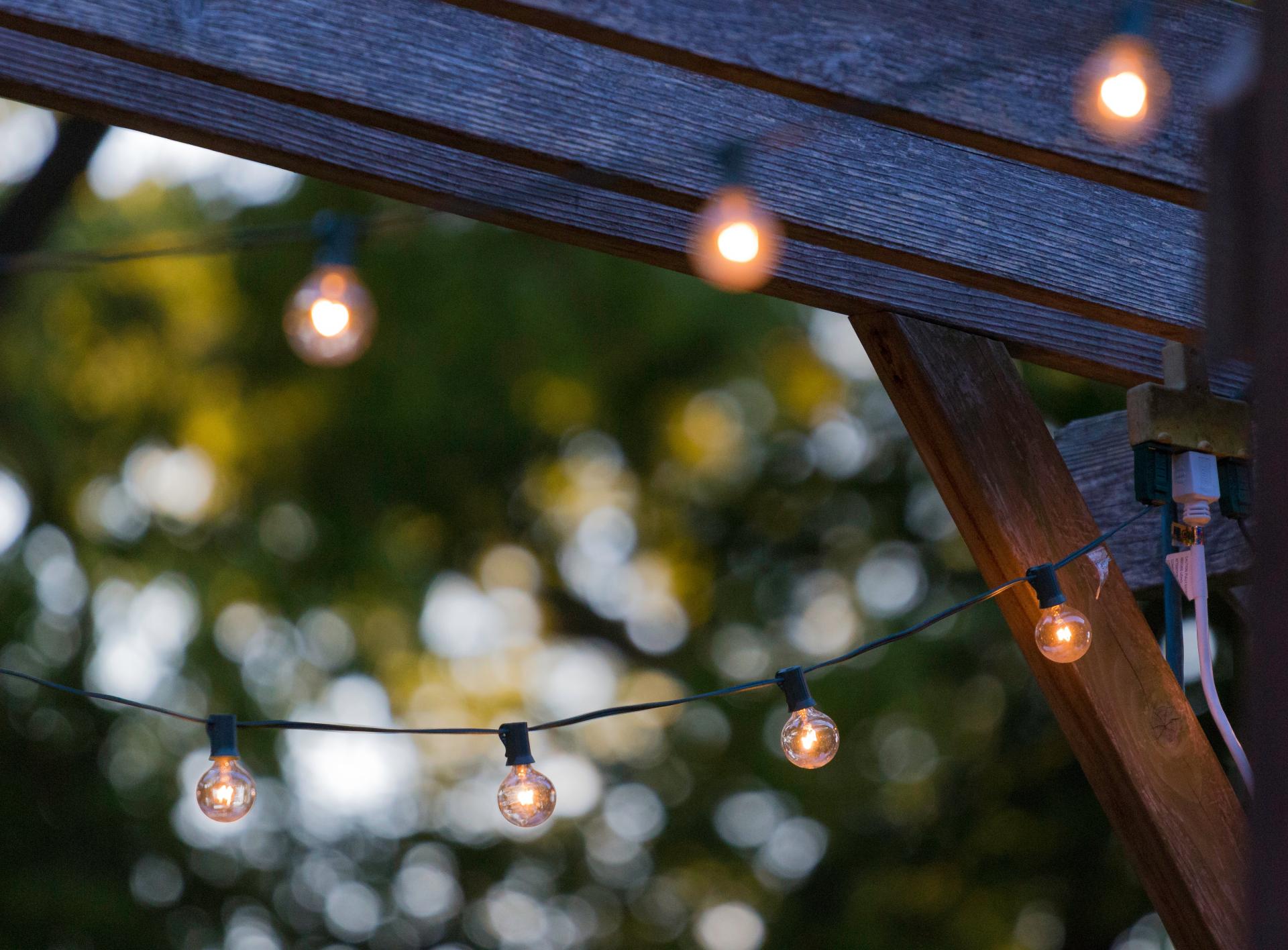 Spending time outside has become increasingly popular in the UK. People are no longer prepared to let the cold put them off. After all, there are plenty of ways to combat it. A good patio heater, a well-placed screen to keep the wind off and the willingness to wear a jumper are all that is needed. Or, better still a hot tub to sit in.
Increasingly, UK homeowners are becoming positively Scandinavian about spending time outdoors. As a result, many UK homes have some sort of deck. If you are one of them and are looking for ways to finish this area off and make it an even more attractive place to spend time, please read on.
The right lighting for a deck
You can buy some really fantastic LED decking lights from LED Hut and many other retailers. The great thing about LED lighting is that they are inexpensive to run. Typically, they consume 75% less power than other types of bulbs do.
LED bulbs still cost more to buy than other types do. But, in the past 5 years, their price has fallen by a whopping 90%. So, if you have not looked at the idea of installing outdoor LED lighting for a couple of years, it is well worth your while doing so.
Plus, they last a lot longer than other forms of bulbs do, so you need to replace them less frequently and they use far less electricity. I won't bore you with all the details, but you can read about the price differences here.
Practical deck lighting
For a deck, ideally, you need two forms of lighting, practical and decorative. Let's take a closer look at the practical type first. When on your deck you need to be able to see enough to eat a meal and maybe read. Old fashioned lamp-post style lights can be a really good option. However, if you live in a very built -up area it is important to think about light pollution. You do not want your neighbours to have their sleep disturbed by your bright deck lighting. Setting your lights at a lower height can really help with this. If you have a table on your deck you could consider buying the kind that sits on the table.
Lighting for safety
The fact that, in most cases, your decking is laid at a different height from the rest of the garden means that the edge should be lit, in some way. Usually, installing some form of strip lighting is the way to go. This lights up the entire edge and greatly reduces the risk of someone tripping up or down the edge. If you have to step up to get from your deck into the home, remember to install some form of lighting in that area too.
Lighting for security
Increasingly, thieves are targeting garden furniture and barbecues. If you have those on your deck, installing the kind of lighting that has a motion sensor built in is a particularly good idea. Thieves like to work in the dark. If they are suddenly bathed in light, they will often leave empty-handed. However, if the lights are within relatively easy reach they will simply break the bulbs and carry on stealing from you. That is why fitting a proper security light, high up on the wall, is the best approach.