I have seen a lot of posts on social media lately about how spring is coming soon, but down here in Devon it's definitely still winter, and looks set to stay that way for quite a while. We were out over half term in hats and gloves, dodging the snowy showers! It was at this point that I realised how un-winterproof my coat was, so I have spent the weekend looking at some suitable alternatives.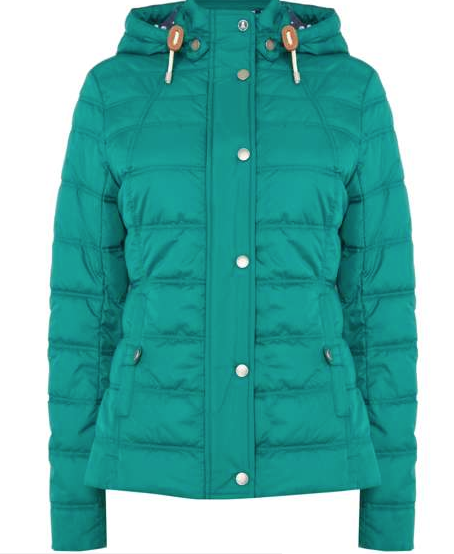 I am a big fan of bright colours, so I really like this Barbour coat from House of Fraser. It's well padded, which is ideal for those really cold days, but would be just as suitable for a chilly spring or autumn day. It's a little bit over my usual price range, but I think I could justify it by using this House of Fraser discount code – 20% off is a massive saving!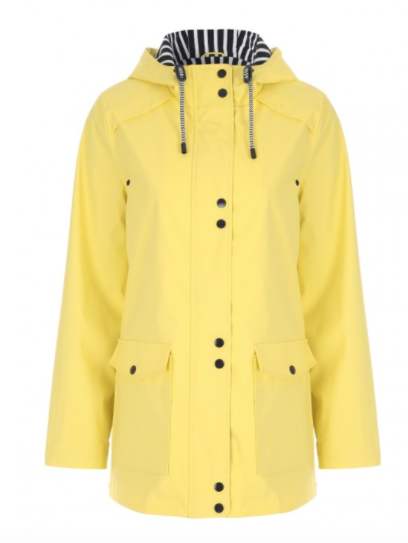 Sticking with the bright colour loving, I found this yellow mac from Peacocks. I really like the colour contrast between the yellow outer and the black and white striped inner. It has lovely deep pockets for all the bits and bobs I carry on a day out, and would be perfect for keeping me dry when we get a sudden downpour!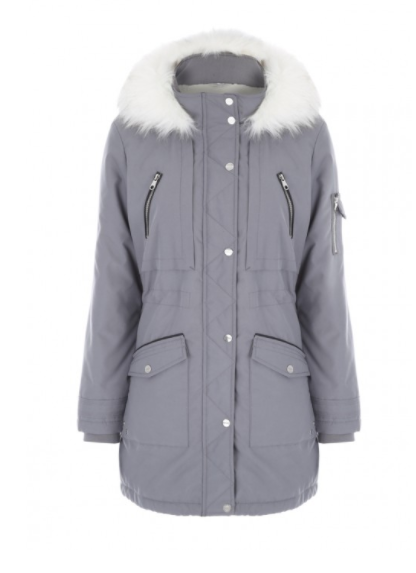 I am a big fan of traditional parka style coats too, and this lovely soft grey one caught my eye when I was browsing. I love the colour – not too dark, but not something that will show every mark. Again, I like the big pockets at the front, as well as the extra storage areas on the chest and arms – with 4 kids, I always seem to carry a lot! The fur around the hood caught my eye too – not too much, but just enough to make you feel extra cosy, as well as being bang on trend. This one is already really well priced, and if I use one of the voucher codes for Peacocks too, it's a total bargain!
Now I need to decide which one to invest in – I really like all 3! Do you have a preference? Which would you choose, and which one do you think I will get the most wear from?