A few months ago, I reviewed the Strive Weston shoes. Perfect for long shifts on my feet, these quickly became my go-to work shoes, but I needed something else that was just as comfortable for wearing at home.
Enter the Strive Florida shoes.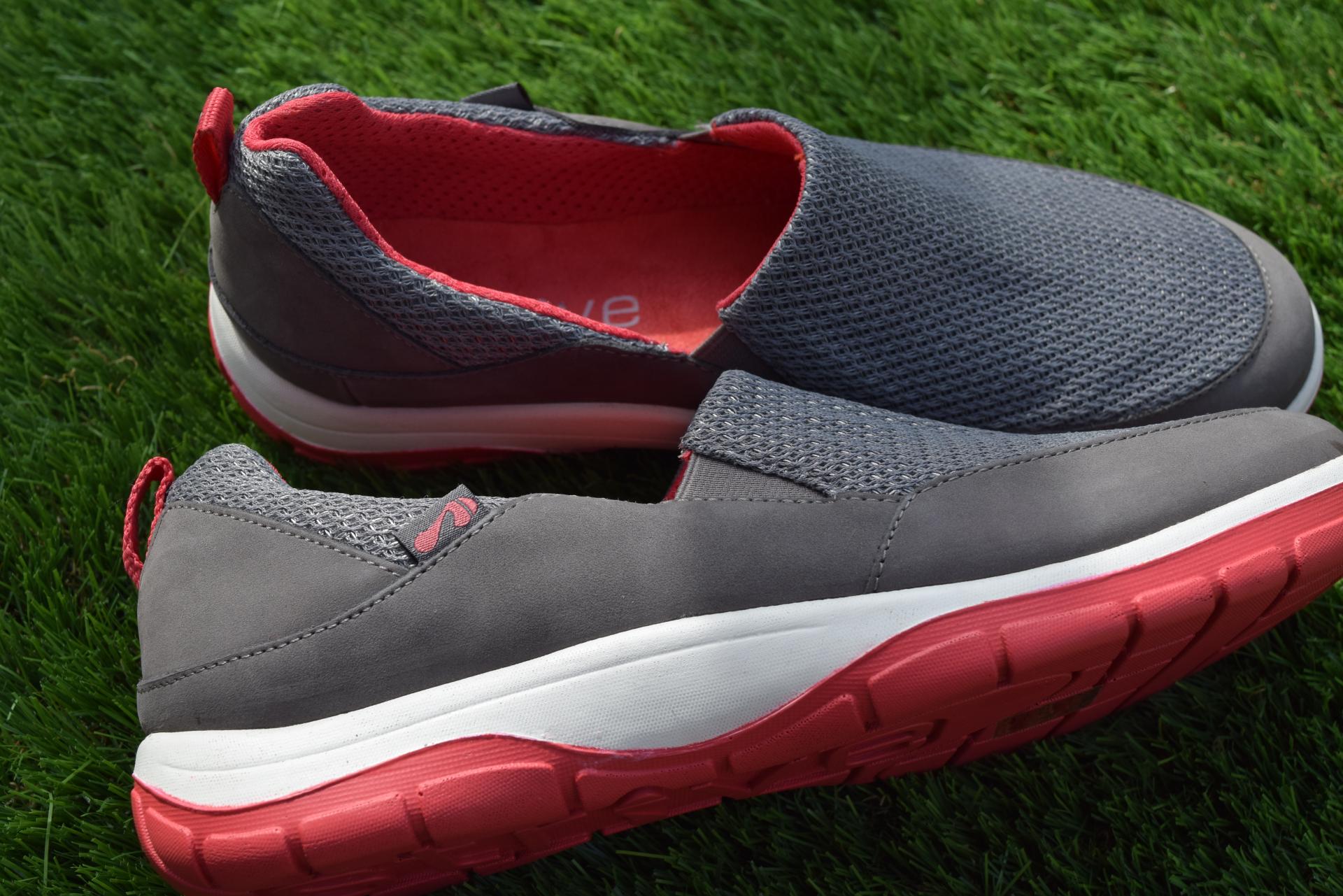 Lightweight, sporty and breathable, these are the perfect shoes for summer. They have a supportive footbed technology, which makes them addictively comfy. If you haven't worn Strive shoes before, you may find they feel a little odd initially. The contoured footbed feels different to start with – the arched contour feels prominent, as though you are standing on something. This is because of the Biomedical Footbed Technology, designed to support your feet in their natural, barefoot position. However, if you are used to wearing less supportive shoes, this sensation may feel unusual. Strive recommend wearing your new shoes in slowly, over several days, to allow your feet to adjust. I have been wearing the Florida shoes at home, and around the garden, before progressing to the school run after a couple of days. Your feet soon adjust, and you will probably find that any other shoe starts to feel unsupportive! The Strive Florida really 'hug' my feet, making them feel well supported and comfortable all day.
The shoes are super easy to slip on and off, which is ideal for popping in and out of the garden and doing the nursery pick up. The breathable mesh linings keep my feet dry and cool, and the lightweight sole means the shoes are feather light – you honestly forget that you are wearing them!
As well as stopping my feet from aching, I have actually noticed that my legs and back don't ache when I wear Strive shoes. This has to be connected to the Biomechanical footbed technology, which re-designs a classic flat footbed to the natural 3-dimensional contours of your feet. This improves posture and reduces stress on the body and feet. I am on my feet all day, and so I really do appreciate a good, supportive shoe which not only stops my feet from hurting, but also helps with other aches and pains too!