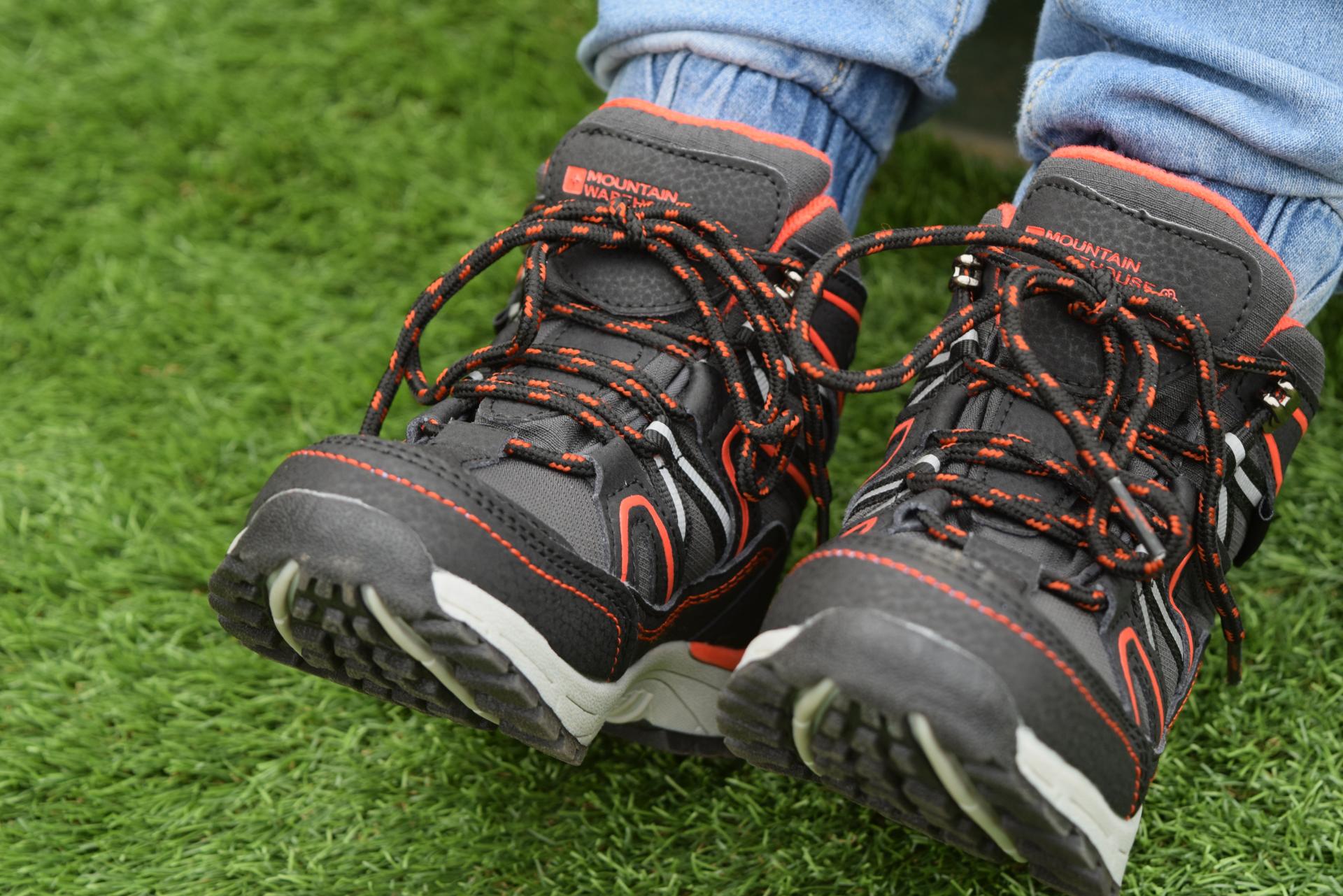 Max loves being outside, so I try to make sure I buy outdoor-suitable clothes and footwear for him. The new, limited edition range from Steve Backshall and Mountain Warehouse has been designed for kids between the ages of 5-13 years old, from a shared passion to encourage kids to get back outside. This range captures the spirit of adventure with the aim to get kids excited about the outdoors – and it certainly works in this house!
As soon as Max saw the Steve Backshall Stride waterproof boots, he wanted them on. He loved the bright colours, and the 'grown up' laces. He is currently at the end of his size 9 shoes, so we went for a size 10 boot, and it fits him comfortably with some growing room. They really do have everything you need for an all terrain walking boot; suede and mesh upper with an IsoDry membrane, EVA footbed and a high traction outsole for off-road walking and outdoor adventures.
They sit at just the right spot on his ankle, preventing twisting when he is walking or climbing, and they are surprisingly lightweight for an outdoor boot. Max can run without any discomfort, and wants these boots on EVERY DAY. I had to wrestle him off them when we went to the school fete at the weekend. In 21 degree heat…. 😉
The range also features a selection of clothing perfect for the outdoors. The Steve Backshall Wilderness Kids Fleece is ideal for layering when you are out and about for the day. It doesn't feel like a traditional 'fleece' at all. It's super lightweight, but still warm to wear. Think of it as similar to under armour – it feels very thin, but is perfect for this time of year when the weather can be a little changeable!
We also have some of the Steve Backshall Camo Cargo kids shorts, which have been a real hit with both Gemma and Jacob. They are durable and comfortable, and have an adjustable waistband. This is really important for us, as Jacob is super skinny, and getting shorts and trousers to fit him is often a bit of a nightmare! He loves all the pockets on these shorts (perfect for stashing all the conkers, rocks, leaves and sticks he collects when we are out and about), and the fact they are lightweight and easy to move around in.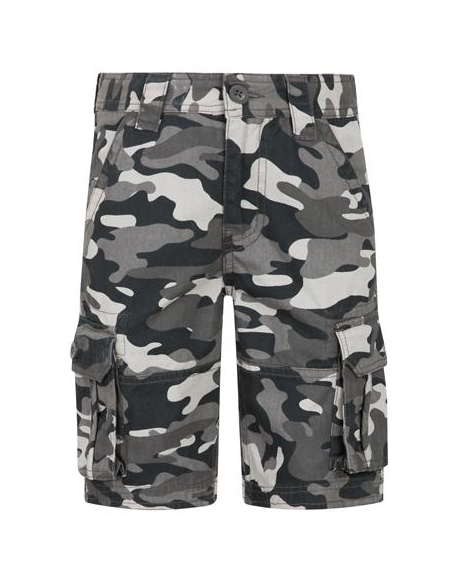 We have been impressed with the quality of this range, and the value for money. There are a lot of items currently reduced, so it's definitely worth taking a look at the website now, and stocking up for all your outdoor adventures!