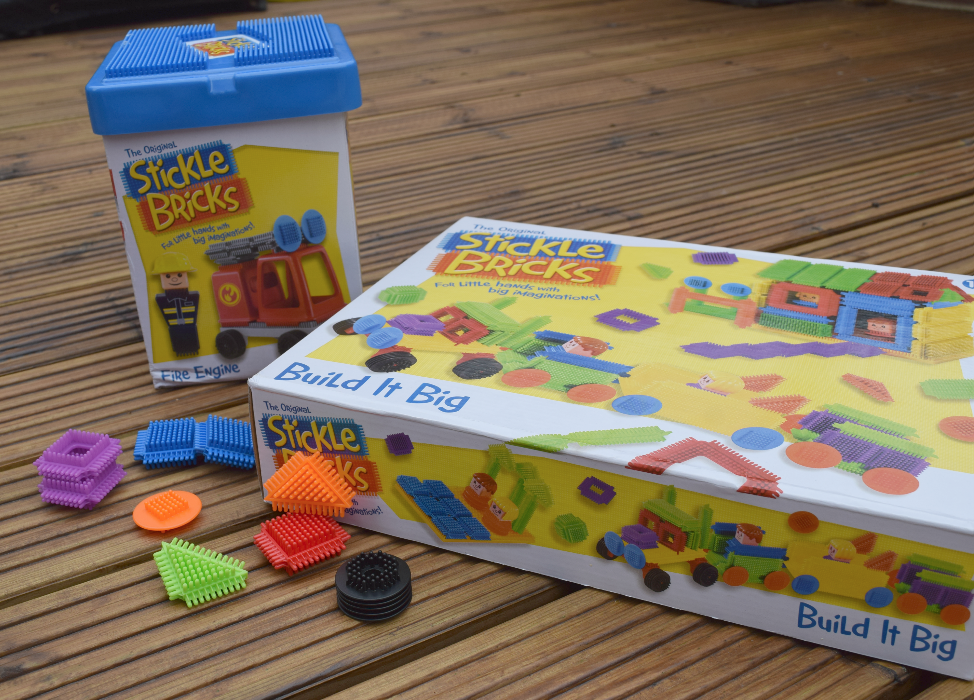 I remember playing with Stickle Bricks when I was little. I love them for the open ended play they encourage, and how versatile they are over such a big age range.
Eliza has recently been road testing the Stickle Bricks Build it Big set and the Stickle Bricks Fire Engine.
The Fire Engine is a fantastic little starter set, priced at £16.99. It includes everything you need to create a fire engine, fireman and fire station. All the pieces clip together very quickly and easily, just following the image on the side of the box. The fire station is built on the lid of the box, so there is no need for a separate building area.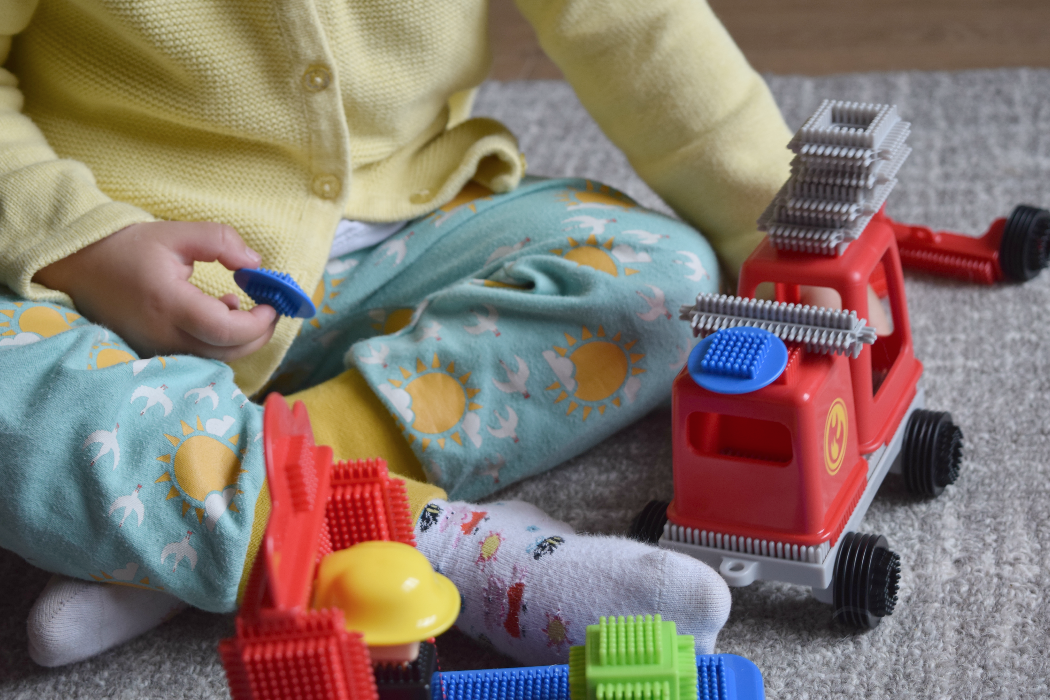 The Build it Big box is absolutely fantastic, and perfect for those children who love to create their own buildings, or for adding to an existing Stickle Bricks set. Priced at £19.99, it includes a huge variety of building pieces; wheels, shapes, faces and connecting pieces, as well as a base pad. I love how easy the wheels are to attach to the connectors – Eliza can manage this herself without help, which stops her getting frustrated. In fact, all the pieces allow for independent play. They all click into place without any problems, yet are easy to take apart again when she wants to build something different.
These sets will be ideal for all the children. Although they are designed for children between the ages of 18 months and 4 years, I can definitely see the older children joining in with the building, and helping the younger ones to create all sorts of structures. They are also perfect for mixing with other play sets, such as the train track, as you can make great bridges and trees!
Stickle Bricks aren't necessarily something I would have thought about for Eliza and Max, but now we have tried them, I would definitely recommend them. They open up so many play opportunities, they are bright, fun and easy to use, and they are really well priced, making them ideal Christmas or birthday gifts. We will certainly be adding to our collection in the near future!
Available from Argos and Amazon.