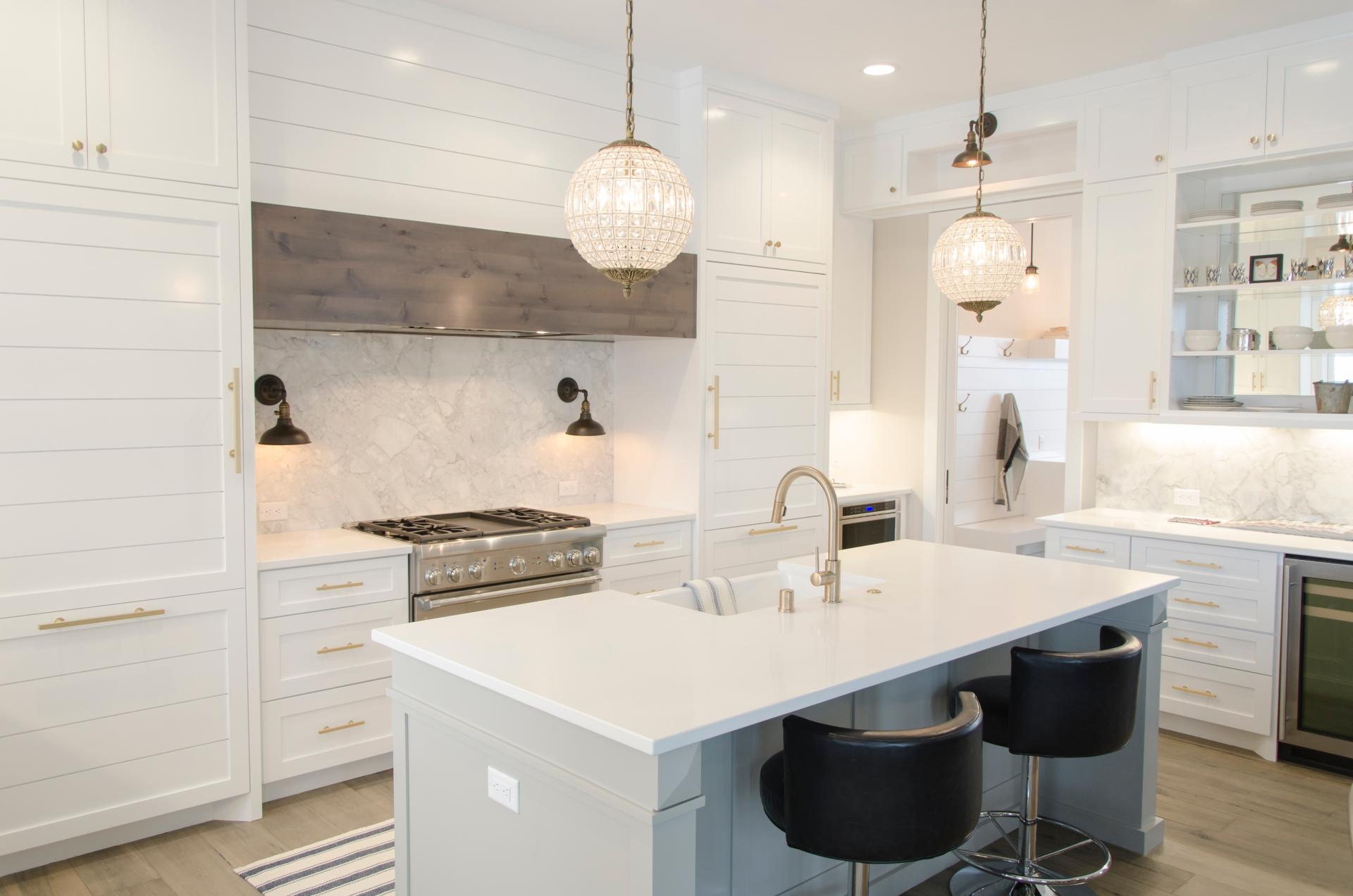 There's no denying that the kitchen is one of the most important places in the home, providing a central hub for families to gather, eat and socialise. As most parents will know, kitchens can seem a little hectic at times, becoming a crossroads for family members passing in and out at various points throughout the day. While it's vital to create a functional room that has all the family's needs in mind, this doesn't mean you have to compromise on style. To help create a comfortable and inviting kitchen that can withstand a busy lifestyle, take a look at these few top tips, and check out Kitchen Warehouse for an extensive range of practical and affordable options.
Worktops
When deciding upon a family-friendly worktop, it's worthwhile to think about upkeep. Wooden worktop ticks all the right boxes when it comes to hassle-free maintenance, making it the perfect choice for busy kitchens. Not only does wood exude a warm, homely appearance, it is also hardwearing, has a soft landing surface and can last for a very long time.
Surfaces can endure a significant amount of wear and tear, and one of the main benefits of wood is that it is easy to clean and can be sanded down to eradicate scratches and stains. Alternatively, if you want to embrace the marks you've made on your home over the years, wood is the perfect material to create the 'lived-in' look.
Layout
Today, kitchens have evolved far beyond their traditional purpose of being a place to cook. Now a multi-functional space, the heart of the home is a place for families to socialise; whether you're sharing food, relaxing together after a long day or helping the kids with their homework. Having a central island or a designated seating area is the perfect way to create a child-friendly zone that will allow you to chat with your kids while you cook. Generally, open plan layouts work best in family oriented rooms, and allow for lots of separate 'spaces' while still keeping everyone together.
Storage
With several mouths to feed, it's easy for surfaces to become piled high with pots and pans.To clear the clutter and free up valuable space, you may want to think about investing in useful kitchen units. Incorporating plenty of storage into the kitchen will help you to stay organised among the hustle and bustle of family life and generally make life that little bit easier. Having designated cabinets and drawers to hold kids supplies is also a great way to make day-to-day life run more smoothly.
Flooring
When it comes to flooring, it's worth bearing in mind that your choice needs to be able to handle spills, crumbs and a large amount of daily traffic. With this in mind, the material needs to be practical, durable and low maintenance. Natural hard wood, vinyl or cork are popular among homeowners with kids and pets, as these are more resilient to stains and scratches and provide a warm and welcoming environment that is crucial to any family home.