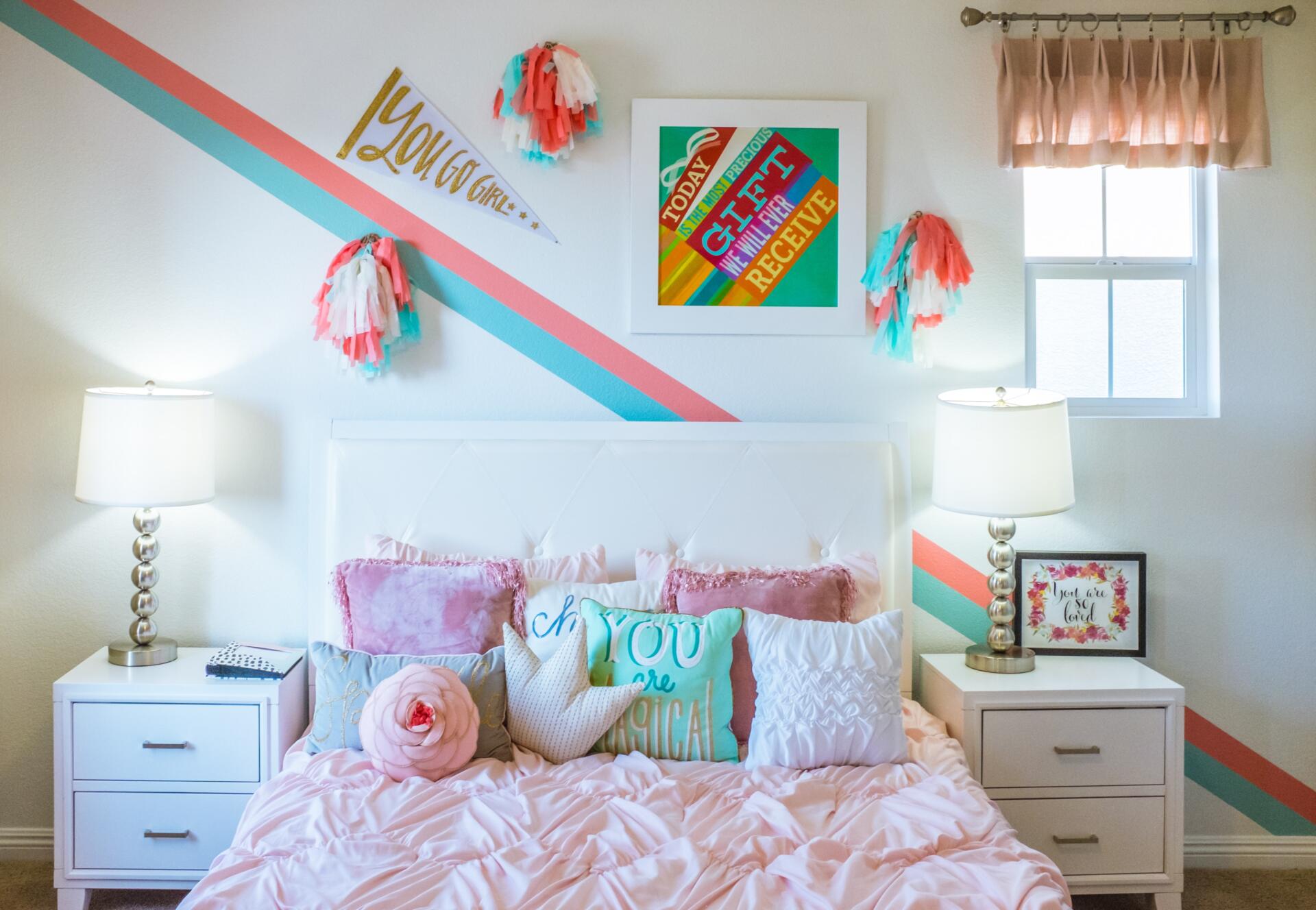 As a parent, one of the biggest issues keeping you up at night isn't the endless night feeds or your toddler, but the thought of them getting hurt or injured. It's a natural concern of any parent, but did you know that your children are more likely to become injured in the home than anywhere else?
Your child's bedroom, in fact, can be a catalogue of hidden dangers and risks, that you may not even be aware of. Thankfully, it doesn't take much effort to address these dangers and put things right. Here we'll explore 4 helpful ways you can make your child's bedroom a little safer.
Lights and bulbs
It's easy to imagine that because your lights are hanging from the ceiling or obscured behind lampshades that your child isn't at risk. Sadly, traditional incandescent bulbs heat to extreme temperatures and eventually burn out. While the chances of the bulb shattering are slim, the high temperatures that traditional bulbs reach pose a serious burn hazard, especially if your child can reach their bedside lamp easily. This high heat also poses a fire hazard. The stuff of nightmares.
The solution is simple. Make the switch to Ultra LEDs and you'll find a wide range of LED bulb solutions that are perfect not just for your child's room, but every room in your home. LED bulbs are long-lasting, and don't contain the dangerous filaments that traditional bulbs have. As they use less energy, LED bulbs are always cool to the touch and won't pose as a burn hazard. Click the link to find out more.
Be wary of bed positioning
Your child's bed is often the centrepiece of their room. However, its placement is something you should be wary of. Placing your child's bed within reach of a window could mean curiosity and determination allows them to open the window latch and fall. Or potentially get trapped in a blind cord – more on that below. Make sure your child's bed is well out of reach of shelves and windows.
Window dressings
Blind cords cause hundreds of child-related accidents each year. Some resulting in death. It's a terrifying thought, but it can take seconds for a small child to become tangled in a blind cord and getting strangled. Remove any blinds that have long, extension cords and replace them with blinds with safety cords or shortened versions instead. Before purchasing any window dressings consider having them professionally fitted.
Heavy furniture
A chest of drawers can seem harmless enough, but if your rambunctious toddler is trying to reach their favourite toy on the top, they could pull the whole thing down onto them. Causing serious injury or even death. When installing new furniture in your child's room, always use wall and floor attachments so it can't be moved or wobbled, the more secure their furniture, the safer they'll be.
Final thoughts…
As your child grows, reassess the safety issues in their rooms and adapt to them accordingly. It'll keep everyone safe and happy at home.