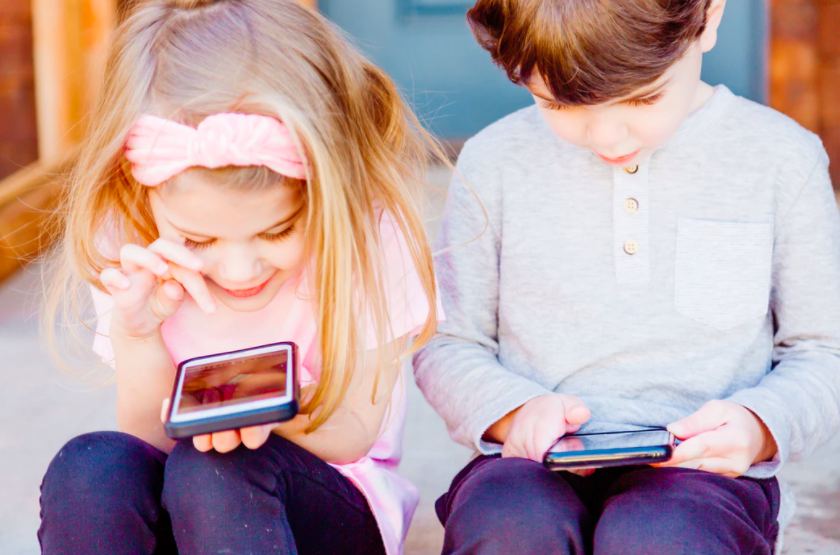 Today, children are more perceptive than people realise. Through mobile apps, they can process and understand information that ordinarily would take more time and effort. The usefulness and effectiveness of mobile apps was already growing, but the onslaught of the pandemic crisis has managed to bring learning apps into the spotlight.
Mobile apps are hits with the tweens because they offer a more interesting eLearning experience on mobile devices. Sure, the emergence of advanced mobile apps is not a new phenomenon. However, the new eLearning apps are gradually replacing the traditional and authoritative in-person modes of learning.
In addition, modern smartphone apps are navigational enough that you do not need extra guidance. It is no wonder more parents now want to adapt and embrace educational and learning mobile apps to help develop children faster.
Here are essential reasons that prove how learning mobile apps are beneficial for children:
Proper Utilisation of Time
Without proper guidance, your children will likely waste free time in useless pursuits. With mobile apps, however, children can use their play hours to gain more knowledge. In hindsight, it is a win-win for parents and kids to learn and play at the same time. Besides, educational and learning mobile apps are far better alternatives to mindless internet browsing.
24/7 Support and Availability
Mobile apps are ubiquitous that makes them easier for kids to access at any time and any place. Unlike traditional schools, you do not have to worry about adhering to a strict timeframe or schedule. The instant access and support on mobile learning apps improve the learning experience of the little ones.
Interactive and Intuitive User Experience
The vast majority of learning mobile apps comes with numerous interactive, fun, and engaging activities for kids. Often, the design of a mobile app is so good that young learners feel glued to the small screen. For instance, kids can play puzzle games and interactive gamification methods (such as piano games) to learn specific pieces of information.
Apart from better experience, mobile apps serve as an ideal memory retention tactic that enables kids to learn more quickly. Parents do not have to use mind-bending shortcuts when the user-friendliness of mobile apps beats in-person classroom experience.
Improves Classroom Performance
It is true – mobile learning and educational apps allow kids to secure good grades. In fact, mobile apps now play an integral role for young learners to use their skills and complete school assignments on time and without errors. It also improves the confidence level of kids to dive into subjects that are more complex.
Sharing Gathered Knowledge
The best learning and educational mobile apps have integrated third-party tools. It means kids can use these third-party tools to create their own virtual study dome. It can serve as a virtual circle that can help kids study and share information with others. In fact, sharing information on virtual apps can lead to useful discussions among kids. This two-way knowledge transfer will also help kids make new friends.
Makes Children More Tech-savvy
In the age of IT revolution, it is better for kids to get familiar with mobile apps. In fact, early encounter and experience of mobile apps will make the adoption process smoother for young learners. Practically, there is no cause for concern if your 5-year old kid is smartphone savvy. When kids learn to handle new tech gadgets and tools, it boosts their confidence in everyday activities.
No kid loves the idea of a dull and outdated homework routine. Often, the in-person lectures come across as repetitive that bore kids. However, with imaginative illustrations and entertaining graphics of mobile apps, children will never feel like sleeping in the middle of a lecture. The informal learning method is ideal for kids to achieve more learning outcomes in the long run.
Natural and Dynamic Learning
Mobile apps consist of a wide variety of learning elements like texts, infographics, images, animated graphics, multiple-choice questions, audio-narration, etc. Today, most high school kids, for instance, use eLearning mobile apps to search for references, news, books, or indulge in productive activities. Once kids start to use more eLearning techniques, they will process and learn information faster.
Leads to Better Lifestyle
Mobile learning apps now extend beyond traditional classroom lessons. Apart from music and educational mobile apps, there are various apps for kids to learn about daily hygiene and dietary habits. The combined information helps kids to enjoy the small pleasures of life without disruptions. Remember, kids are curious learners, and learning apps can allow them to jump down the rabbit hole of endless information.
Skoove
When it comes to educational and learning apps, it is hard to overlook music learning app like Skoove. Parents can adjust the difficulty level of the sessions for kids and continue piano lessons right at home. It is not just an affordable way to learn the piano for kids, but it comes with the integrated features and resources that allow kids to learn faster.
You can use a music learning app like Skoove in the same sense as you would a physics or math-related app. It all boils down to make the content and context of each session more understandable and interesting to kids. From beautiful visual graphics to large text characters, the learning experience becomes fun and enjoyable for kids.
Modern Mobile Apps are More Supportive and Well-Designed
The design of the new generation of learning apps is more supportive for children. In fact, even professional educators agree that modern AI-based learning apps would help children understand the content and context of various concepts better.
With the help of creative and user-friendly mobile apps, parents can help kids formulate more realistic study plans. The tide of technology will continue to propel in the direction of educational mobile apps for a long time.
It is hard to beat the convenience of mobile apps that allow kids to learn any information from the comfort of their home. The need of the hour dictates to utilise educational and learning mobile apps that would help children push the limits of their creativity