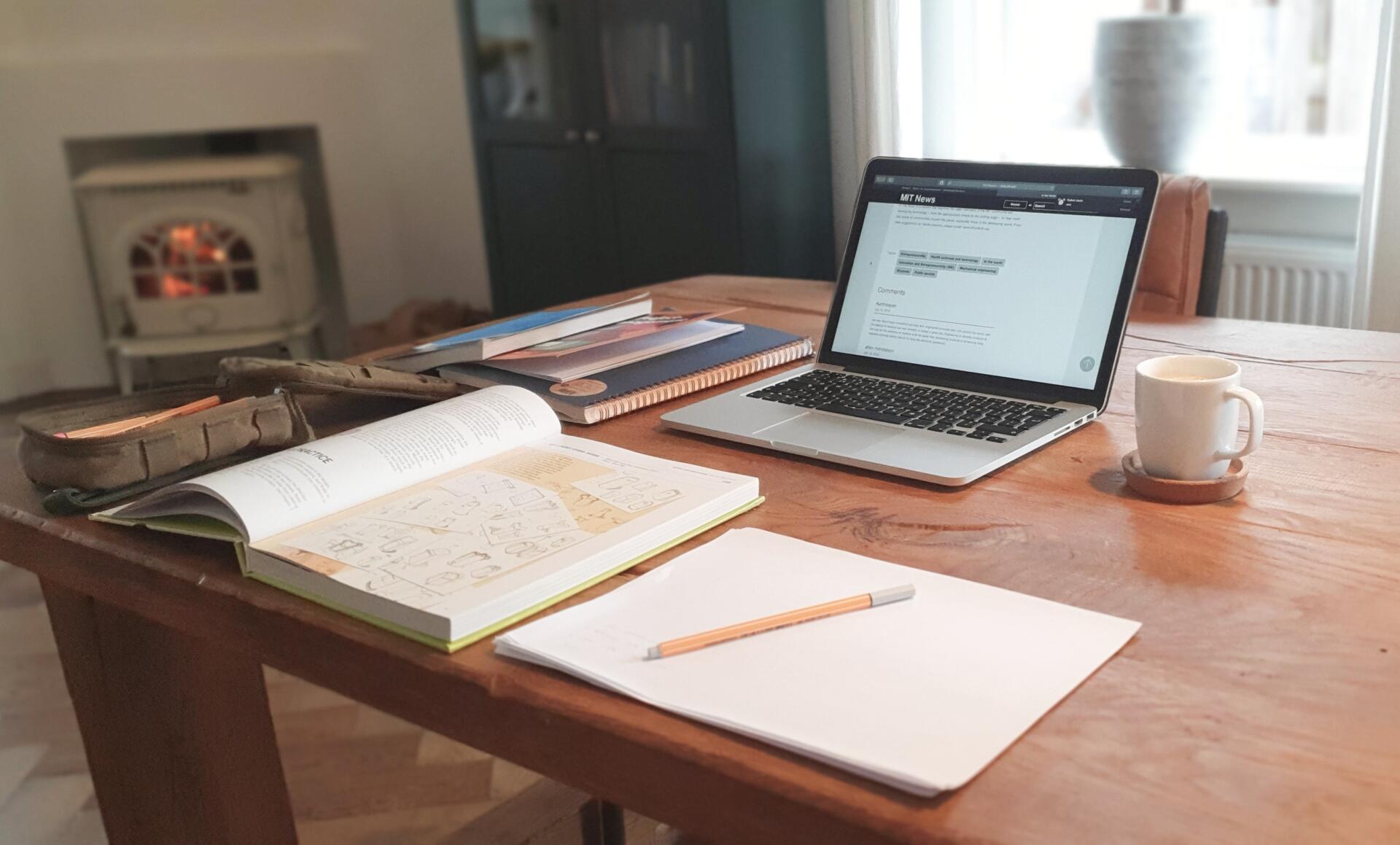 Planning to start your own online business from home is a great idea to give you the independence and flexibility you want. The zeal to be your boss, pursue your passion, earn better money, and live your dream is enough reason to take the step.
However, initiating a new online business is not an easy task. You may have several questions about how and where to start, what to offer, and skills to employ and implement. Follow this guide to find the perfect niche to develop your business ideas and the steps you need to take to get started!
Identify Your Goals
Working from home surely has many benefits over conducting business from a physical store.
You must identify your objective when implementing a home-based online business idea. Your goal could be to improve scalability, earn high margins with low overheads, get location independence, and unleash the immense and unlimited market reach and potential.
Once you have arrived at the objective, you can move on.
Find a Business Idea
Consider your expertise and skills or take help from family and friends to suggest good ideas about working from home. There is an online market for everything today. Create your competency map and enlist the top 5 things you are the best at, boiling down to that one thing you always wanted to do.
When considering your expertise and experience, you must also decide what you want to sell. You can sell products or physical items provided for use by consumers. Products are concrete, as opposed to services, as you can pick them up, touch them, and manipulate them.
If you are familiar with a topic that interests your audience, use the knowledge and sell your expertise. You can also sell services like teaching, writing, video editing, digital marketing, etc., defining your professionalism and knowledge on the right front. For example, a great way to earn is to start investing your talent in video editing by learning how to use a video maker effectively and making tutorials for your audience.
While you decide on the business type, make sure it includes excellent marketability, profitability, and success in the long term. Look into a competitive advantage, your audience, and the legal requirements before settling for the final idea.
Focus on a specific niche and monetise your idea. Niche is an area of business that focuses on a wider range of markets. For example, a company that sells second-hand mobile phones is a professional niche in a larger model.
Use Google search or Google Trends and look for the fastest growing industry in your country's revenue growth rate. Analyze Google's SERP (Search Engine Results Page), investigate competitors, and perform a keyword survey.
Ensure Compliance
Before starting an online business, you must follow the law to prevent legal hassles or fines. Review the legalities for establishing a company, get all the required licenses, permissions, or certificates required to maintain compliance, and check with your local government first to know what you legally need.
You may need a detailed description of company activities, the kind of legal entity you want to start, necessary inspections, tax licenses, etc.
Define Target Group
The target group should help individuals who share similar interests or online businesses. The easiest way to define your target group is to record based on demographic statistics.
You can start collecting information about your audience, including your customers' age, location, demographics, gender, income, the kind of device they use, the number of hours they spend online shopping, etc.
Procure Products For Sale
If you plan to deal in products – whether wholesale, manufactured goods, or retail, you need to think carefully about how to procure them. You can make your products, collaborate with manufacturers or wholesalers, or work with drop shippers.
Before choosing your niche, make a list of relevant questions that you need answers to, like customer service, minimum order quantity, etc.
Evaluate Product Recovery
Follow the trends and focus on the key features of the products you plan to sell. Make them unique, real, and eye-catching.
Create demand for your products and make them hard to find. This enhances the customer demand for the product but means that there is little or no competition in sales, and you are ready for success.
Fix Price
The ideal business – whether online or offline- has an impressive profit margin. This is where it's difficult to launch a drop shipping solution because you need to raise the price.
This is not ideal, but if you are not delayed, you can increase perceptual customer value, product tips of the product, work of sales organisations of your product, etc., focusing on the construction of customer loyalty, and offering great customer service.
Ask Questions
You must have answers to a few questions before you start selling online from home. How will you procure the products, and how long will it take the second lot to manufacture? How do you plan to ship the products?
What about storage – do you have an in-home warehouse, or do you need to rent it out. How do you plan to communicate with your audience?
Once you have all this sorted, you're ready to move on to the next step.
Define Brand Identity
Enhancing brand awareness and reaching out to maximum leads with your business and brand identity is necessary. This is where designing, editing, professional expertise, and software like video makers come into the picture.
You must implement an attractive design and a UI / UX brand log and colour, font, graphics and typography, images, videos, etc., on your marketing and business modules to spread the word about your brand.
Find The Perfect E-commerce Platform
Don't fall for the international, high commission-based eCommerce platforms. Read the content guidelines carefully. Formulate your mission statement and take your pick. You can also choose multiple platforms to sell your products at (in the long run, this helps).
Always go for user-friendly options, where the customer reach is great, and platforms that don't cost you a fortune.
Define Marketing Strategy
You must define the acquisition funnel, consciousness, interest, determination, and action. This is the last stage of the funnel, which determines your outlook toward your customers.
There are several things you can try.
For example, video marketing using professional video makers is thriving. You can also try inbound marketing, blogging, SEO, paid advertising, email marketing, content creation, and marketing on social media platforms.
Start Your Online Shop
Start with the registration process and fill in the form with your required details.
Start listing your products, check on order fulfilment, order processing, and shipping formalities, manage returns, reach out to customers for feedback, build customer trust, invite them on your social media platforms, and reward them for their loyalty.
Measure Success
Just by starting an online home business, your mission isn't resolved. You must test the nerve of the business and measure success.
Focus on the development and growth of your new online business and check how your products/services are faring in the market or with customers.
Conclusion
It sure is a daunting process but is the most rewarding experience, especially when it takes off. Consider the recommendations mentioned above, go through all the details (everything is online), and focus on your passion while earning a good income.
All you need is the best online business ideas, niches, and target audiences to make your entrepreneurial dreams come true.