I recieved some gorgeous fluffy post this morning from the lovely people at Green Pomelo Nappies.
Green Pomelo is a small family business based in London. It was started by a passionate mum, Su, who uses cloth nappies on her son.
The nappy I recieved in the post this morning is this absolutley gorgeous minky chocolate nappy with a bamboo booster. When I opened the packet I was overwhelmed with how super soft the nappy is, and I would imagine it would feel lovely against delicate baby skin!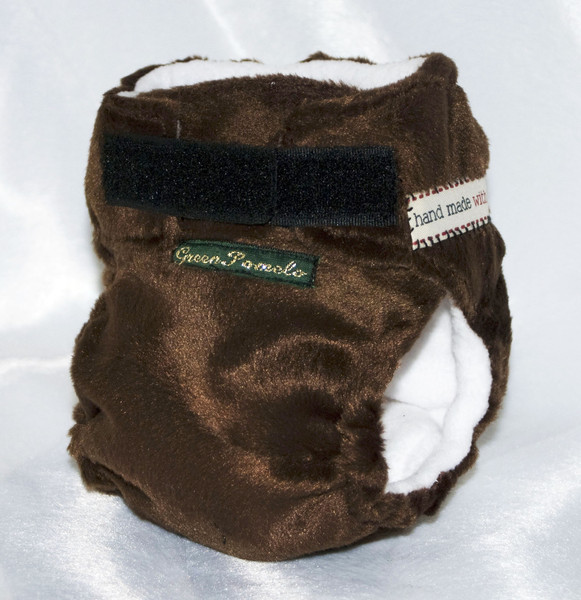 It's a newborn nappy (from 8lbs) and so as well as being lovely and soft, it's also totally cute and teeny 🙂
We will be using this nappy on our new baby when he arrives, and so keep an eye on the blog for our review!
You can find out more about Green Pomelo Nappies by liking their Facebook page