Jacob had a haircut at the weekend, and this morning he wanted it 'spiked up'. Daddy found some hair gel and spiked up his new haircut, and Jacob immediateley rushed off to look in the mirror. He was very pleased and said he looked like Sonic the Hedgehog and was a very 'Cool Dude'.
He is most definetley too cool for school this morning!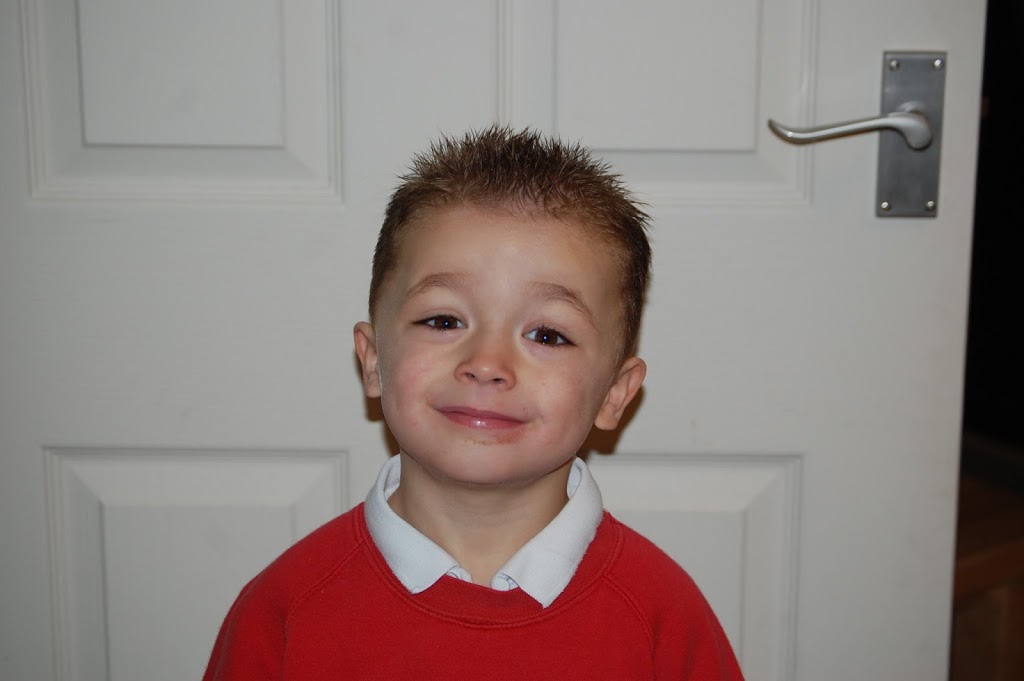 Gemma now wants a new 'funky' hairstyle, so we are off to the hairdressers next weekend for her to get a haircut too!