What is a Poddle Pod I hear you ask? Well I can tell you – it is a handmade baby snuggle nest. Put simply, it is a safe, snuggly and convenient place to put your baby down anywhere and any time you need to!
When a baby is put into the Poddle Pod, the sides are designed to gently pull in – making the baby feel snug and secure – a bit like a cuddle 🙂
I was lucky enough to be sent a Poddle Pod for review just before Max was born, and although it is designed for babies, I blogged about the fact that it had helped me by relieving some of my SPD symptoms. You can read more about that HERE.
Now that Max is here, the Poddle Pod has had a proper try out, and I have to say that so far – it's a huge success! Max LOVES being put into the Poddle Pod, and always seems happy and comfortable – often sleeping for hours at a time in there. And I can't say I blame him – I wish they made an adult version as it looks so luxurious and cosy!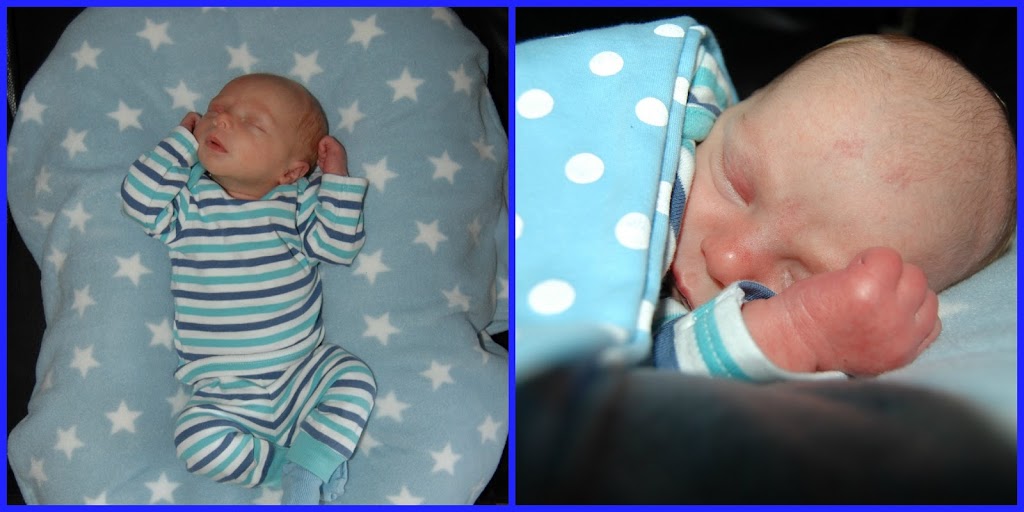 Max is ever so chilled out in his Poddle Pod!
The other great benefit of the Poddle Pod is how flexible it is – it really can be used anywhere. We have used it at home, at the hospital, and while visiting friends and relatives. While we were in hospital, I received SO many questions and compliments on the Poddle Pod – everyone wanted to know where I had got it from and what I thought about it. Even the midwives thought it was a brilliant new idea, and commented on how it would be useful for babies with reflux or wind.
It comes with it's own carry bag, so is really easy to pack up and take with you, and the cover is easily removable for washing, so you don't need to panic about it getting dirty. You can also buy spare covers ina range of gorgeous designs, and as your little one grows you can progress to a Toddle Pod (a larger version of the Poddle Pod) – I know we certainly will be once Max has outgrown this one!
You can find out more about Poddle and Toddle pods on The Poddle Pod website, and you can also find them on Twitter and Facebook.
* I was sent this product free of charge for review purposes, but all thoughts and opinions are my own *