Having a 4 week old baby in the house, especially one who was born prematurely, means that I am super cautious about cleanliness. But no matter how careful I am, there are bound to be some nasties lurking around, especially with 2 active, outdoorsy older children!
That's why I was very pleased to be asked to try the new hygiene travel pack from Noroclear. This is a handy travel pack containing hand foam, skin wipes and surface wipes, and each item offers protection against Norovirus, MRSA, H1N, E-Coli, Salmonella, Listeria and Coronavirus.
The hygiene pack is the perfect size for popping into your bag so it's always with you. You could even carry it in your hand luggage if you are travelling.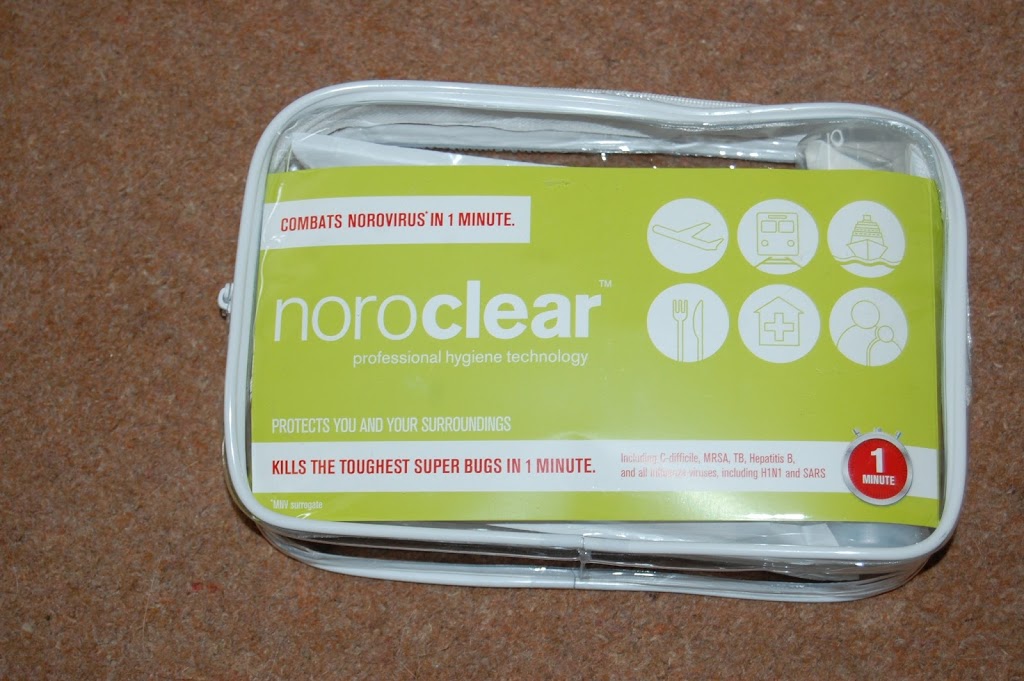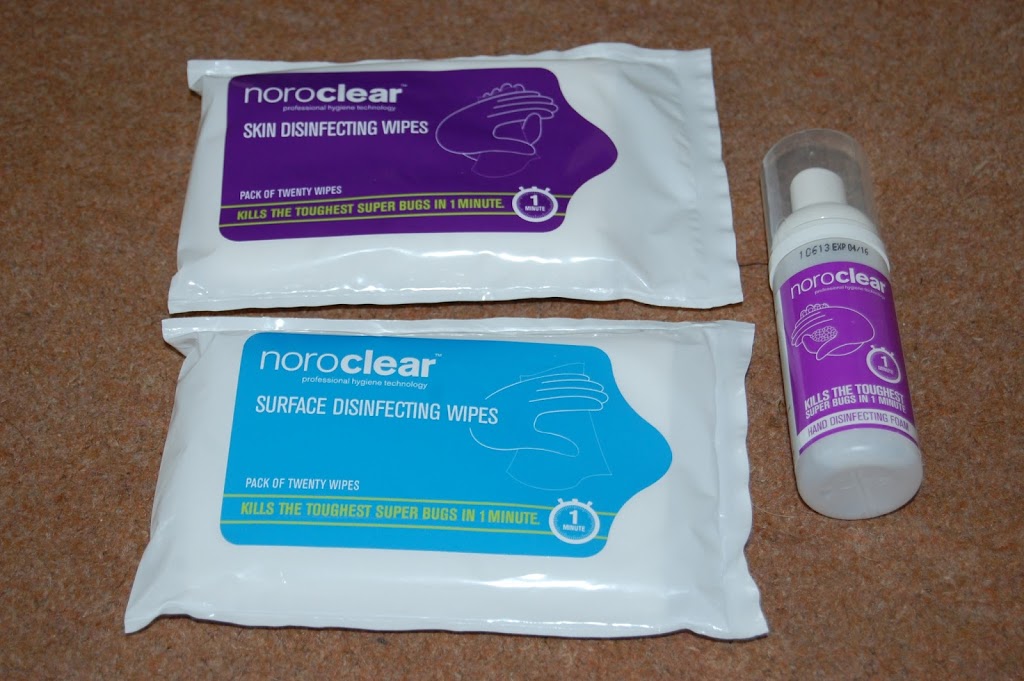 All the products in the hygiene pack act in just 1 minute, and dry immediately – perfect for Gemma and Jacob who are always running off on their next adventure! I can just squirt the foam into their hands, or wipe them with a skin wipe, and they can be straight back to playing.
Jacob suffers from eczema, and a lot of antibacterial gels and creams cause his skin to dry up, itch and split. The Noroclear products have not had this effect, which is a huge bonus for us, as now I know he is protected from germs, but also comfortable and itch free!
I also love the surface wipes – these are great for wiping down my kitchen surfaces before I start sterilising any baby equipment, and they don't leave my worktops smeary either! We keep them by the sink so they are always handy, then just pop them back into the travel bag when we are out and about.
I think the Noroclear hygiene packs are a must have for all families, definitely something worth keeping in your bag. That's why this next bit of news is fantastic – the lovely people over at Noroclear are offering all my readers £2 off a Noroclear Hygiene Pack!

Why not pop over and visit Noroclear on Facebook?

* I was sent this pack free of charge for review purposes, but all thoughts and opinions are my own *