Halos 'n' Horns is a range of childrens toiletries especially designed for little one's sensitive skin. It was designed by a mum who has a child with eczema, and so set about manufacturing her own range of products that were free from chemical nasties that can irritate young skin.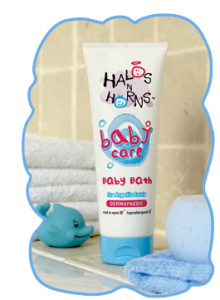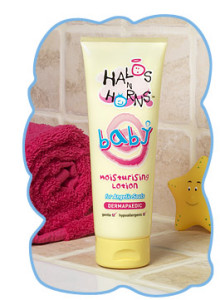 We were lucky enough to be sent some Halos 'n' Horns baby bath and moisturising lotion to try out on our little monkeys!
First up was the bubble bath. Gemma and Jacob both loved this, as it made lots and lots of bubbles: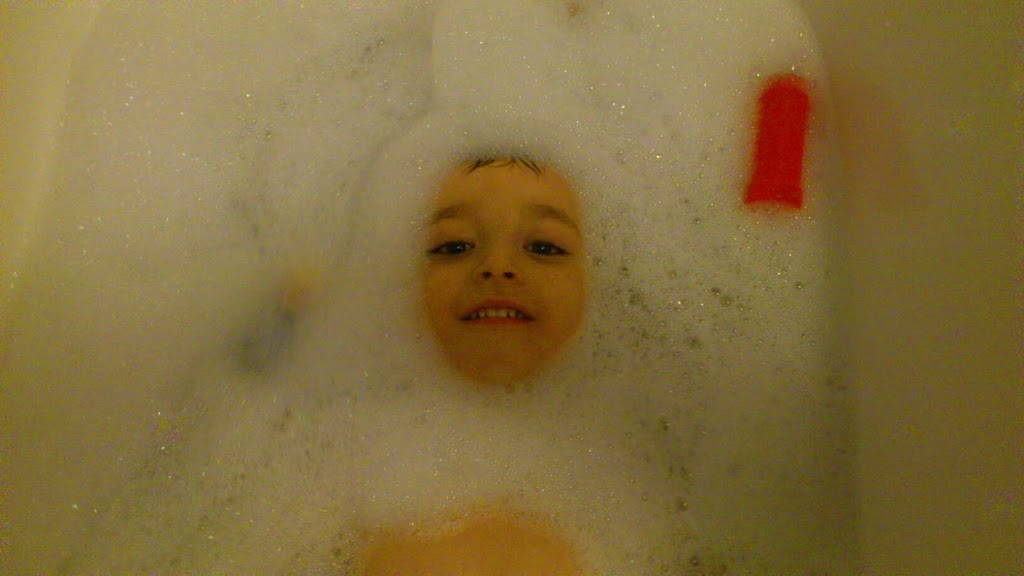 It has a lovely soft and subtle smell, and a little bit goes a long way, so it lasts for ages! It leaves your skin feeling soft and silky too.
Next up was the moisturising lotion. Again, the smell is divine – not overpowering, just enough to leave a gentle smell on the skin. It also makes both Gemma and Jacob's skin very smooth feeling, and doesn't dry it out.
Jacob suffers from eczema and so may products irritate his delicate skin, but neither of these products have had this effect – in fact they are so rich and moisturising that they actually seem to have improved the dryness behind his knees!
I have to admit to having had a sneaky try with both of these myself too – and I also love them! They feel really indulgent but gentle – a great combination for children and mummies!
And as you can see, even the smallest member of our family has been able to have a soak in the bubble bath 🙂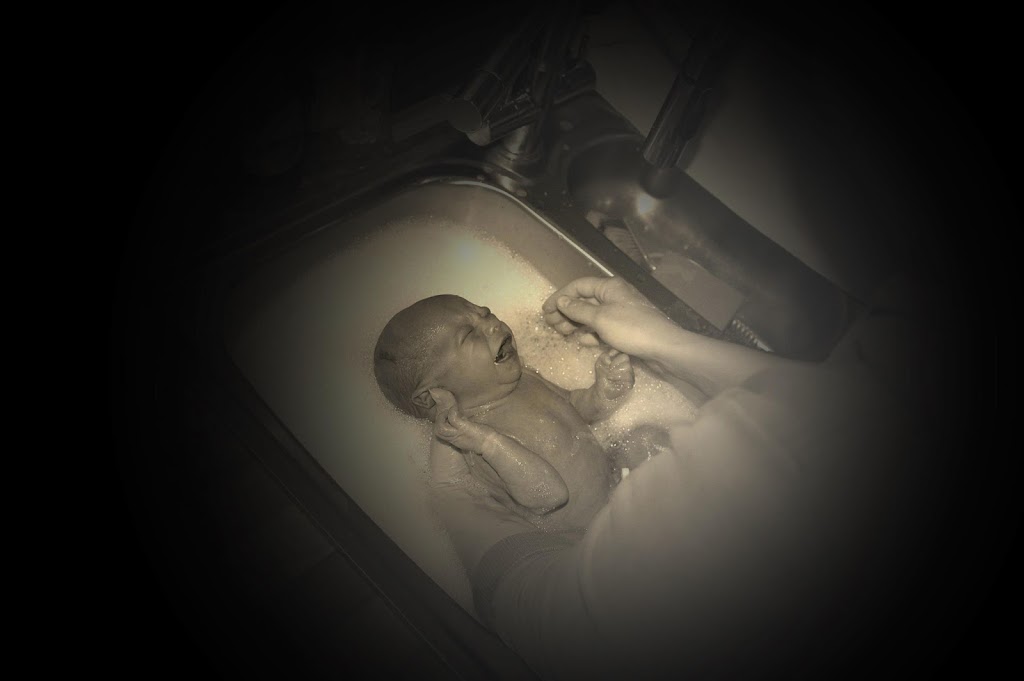 * We were sent these products free of charge for review purposes, but all thoughts and opinions are my own *