This week is the last challenge for us Lin & Leo reviewers (sob sob), and I can honestly say that we have really enjoyed every minute. It has been so much fun waiting for the email to see what the next challenge will be, and then planning how I am going to meet that challenge. So far we have shown you how the Lin & Leo bag can be super useful and super spacious on a Family Day Out, I have shown how you how it matches any outfit in the Style it Up challenge, and I have used it as my own personal handbag for a little bit of Me Time.
So all that is left is to sum everything up, and give you my conclusion, and tell you what I REALLY think about the Lin & Leo BabyBag.
I love how it hangs on my pram so nicely: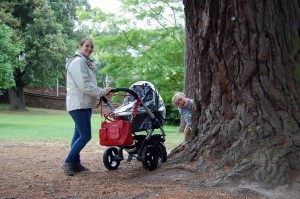 I love that it is stylish enough to be a 'me' bag when I am not using it for Max: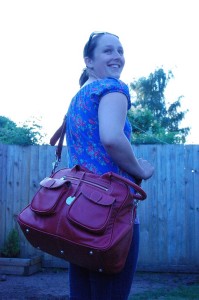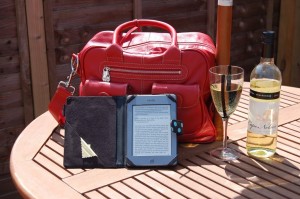 I love how spacious it is: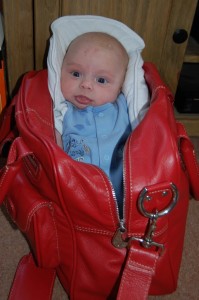 (obviously I do not carry Max around in a bag – but it shows you just how much room there is in there! No babies were harmed during the making of this blog post)
I love that other people love it! It gets lots of compliments when we are out:
But shall I tell you what I DO NOT love? I do not love the fact that Gemma also loves my bag:
It keeps being stolen, and used as a house for rabbits. Or a Barbie caravan.
My conclusion? This bag is well worth the price tag. The leather is supple, soft and of fantastic quality. There are lots of pockets (I do love lots of pockets). There is bags of room. It looks good. And Gemma likes it. I really struggle to find anything negative to say. And that, in my opinion, can mean only one thing. It's great!
* We are Lin & Leo reviewers. The baby bag was sent to us free of charge for reviewing purposes, but all thoughts, opinions and photography are my own *