As a family, we love to prepare, cook and eat delicious, nutritious food together. Some of our favourites are:
Stir fry
Fajitas
Fritatta
Noodles
Many of our favourite dishes involve the use of a wok in their preparation, and so we were over the moon to be asked to review the 12″ Green Earth wok from Ozeri.
There are several things to note about this piece of kit.
It is PTFE and PFOA free – in simple terms, this means it is free from nasty chemicals and coatings. You don't want those in your noodles.
It has a smooth ceramic non stick coating. Non stick is a huge, huge must have for me. With 3 children who often need my attention during dinner-cooking time, it's important that if I turn my back for a minute, I don't come back to food burnt to the bottom of my pan.
Scratch resistant. Self explanatory. You don't want scratched pans.
Heat resistant Bakelit handle. Again, very important for hassled parents who are liable to grab the wok off the heat in a rush. No more burnt fingers for us!
Made from durable, heavy gauge aluminium. We want something that lasts!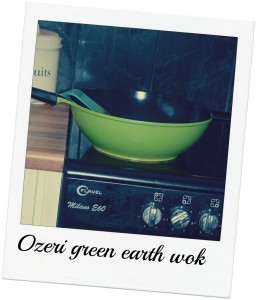 I love the colour of this wok. So much nicer than boring black – adds a splash of colour to our kitchen!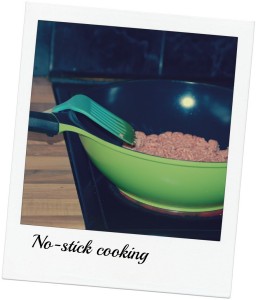 We have used the wok several times now, and we are super impressed. NOTHING sticks to this one! We have made stir frys, cooked noodles, chicken, beef and lamb mince and there has been no food left stuck to the pan, even on a high heat. It is really easy to clean too – everything just wipes off.
We love the Ozeri Green Earth wok. If I had to give you a negative, I would mention the weight of the pan. It's a heavy wok – but that is kind of what you would expect from a durable, heavy gauge aliminium item. It's heavy because it's good quality, and it's made to last. So not really a negative at all when you think about it.
You can read more about this item, and others in the Ozeri range by clicking
HERE
. All items are available to buy on Amazon.
* I was sent this item free of charge for review purposes. All thoughts and opinions are my own *