As much as we love days out, some weekends it just isn't feasible – we have other things to do at home, and we can't afford to be out and about every weekend. But that doesn't mean that we don't have fun at home!
This weekend has been fairly dry for us here, so the children have been out and about in the garden, making their own fun.
Gemma has taken her playdough in the garden, and set up her own cake shop on a garden stool: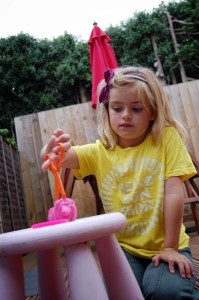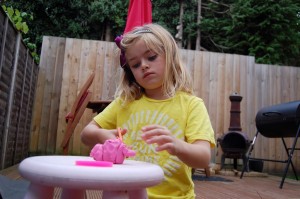 While Gemma played in the garden, Jacob set up games of cricket and frisbee with his friends: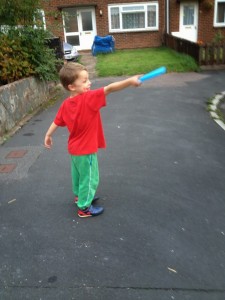 The children will quite happily play in this way for a long period of time – so it just goes to show, you don't have to go miles and spend a fortune to entertain the kids. Just get outside, and have fun!