We are a family of Dinsey fans. We have a large selection of Disney DVD's (the current favourites are Cars 2 and Lady and the Tramp), and a lot of other Disney related things – from cuddly toys to jigsaw puzzles. I don't think you can go wrong with Disney to be perfectly honest!
A couple of years ago we took a trip to Disneyland Paris. It was a truly magical trip for both the adults and the children alike. Gemma and Jacob regularly look through their Disney photo album and talk about what they did, and the rides they enjoyed.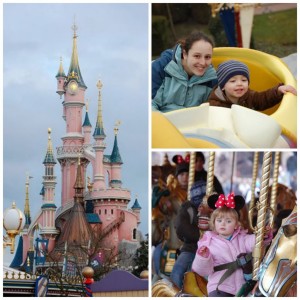 We plan to return to Disneyland again soon, once Max is old enough to join in with the fun!
As die-hard Disney fans we are always on the lookout for the newest Disney 'thing' – and have recently become aware of Disney Infinity. This is an interactive computer game.
Now Jacob is a huge Skylanders fan, and Disney Infinity works along the same line. You place your Disney characters on a base which connects to your games console and you can then play as those characters on the screen. With a HUGE range of Disney characters to collect, the game play possibilities are endless!
After showing the children the video, it is safe to say that Disney Infinity features highly on both their Christmas lists – Santa had better start saving those pennies!
* This is a sponsored post *