I don't know about you, but department stores always remind me of Christmas. I don't know what it is – whether it is the floors and floors of gadgets, gifts and treats or the music and smells, I don't know. But as soon as the festive season approaches I ALWAYS find myself in a department store.
This week, I attended a press event at the new John Lewis store in Exeter.
The glass of mulled wine on arrival meant I felt in the Christmas spirit straight away, but there was lots more to discover over the course of the evening.
First, we were shown a few new fragrances, for both men and women. I was personally a huge fan of the Prada Luna Rossa Extreme fragrance for men – spicy and fresh. I might treat Kevin to some this Christmas.
Next on the tour was candles. Now I LOVE candles, I think they add a real sense of homeliness, and you can get some great scents too. John Lewis have 3 festive offerings this year – Frosted pine, Winter spice and, my personal favourite, Winter Berry.
Not only do they look beautiful, but they smell delicious, and the very clever design means that once the middle section is burnt down, you can use the outer casing as a tealight holder.
Then we had a quick peek at the winter fashion section. Fashion is not really my thing, but there were some beautiful pieces for the Christmas party season – lots of glitter, lots of glamour and some very tactile fabrics – think fur, silk and velour.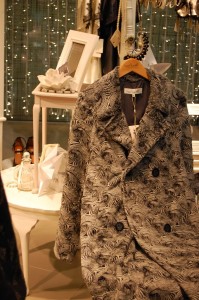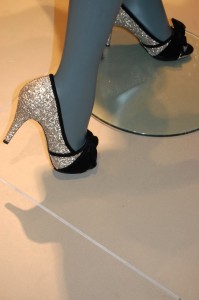 After a quick stop to try some coffee from a Nespresso Lattissima machine, we headed up to the homeware department – all set out for a Christmas party. I loved the opulence of it all, everything was luxurious and luxe, perfect for your home this Christmas. Beautifully laid tables, lovely decoration and a cheeky taste of some rather delicious Panettone!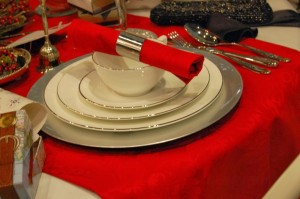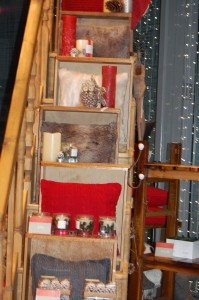 Next up was gadgets. Again, not really my department, but I really enjoyed a view of a rather special all singing, all dancing 3D UHD TV – lots and lots of clever features! We also saw some rather gorgeous looking John Lewis DAB radios in a range of bright and funky colours, some ultra clear John Lewis headphones and a clever Samsung Note 2 tablet and Sony smartphone camera set up, which allows you to take photos with a hand held camera and view the shot you are taking on the tablet. Ideal for taking shots in a crowd, or for taking photos from an awkward angle.
Our final stop was the Waitrose area. There were some delicious delights for us to sample – some of my favourites being some full of flavour breadsticks, some amazing chorizo and amazing chicken skewers. We finished off with a range of new and unusual ice-cream flavours accompanied by a choice of wines or Luscombe Devon soft drinks.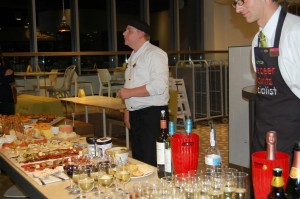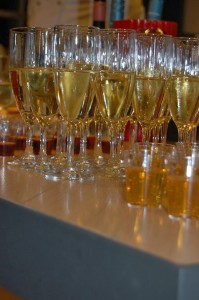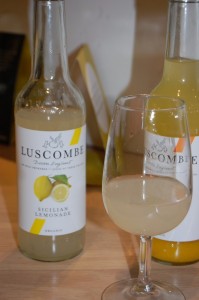 Everything at the event screamed Christmas, class and luxury – but not everything comes with a luxury price tag. There are some real bargains to be had, even from a big brand such as John Lewis. I will definitely be heading back there in the next few weeks to stock up on some Christmas treats for my home this year. Top of my list? Some beautiful candles and some delicious dinner table food and drink!
I even received a beautiful goodie bag at the end of the evening.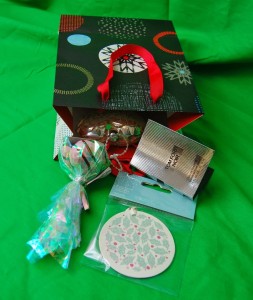 * I was invited to attend the John Lewis Christmas press event. I was not paid to write this post *