You know that feeling when your baby outgrows their sleepsuits, but the arms and legs on the next size up are way too long? Yeah, it's a pain isn't it? Becoming a more concerning problem as your baby starts to stand and walk, when the length of the legs mean they can slip, trip and fall, and a pure irritation when the long sleeves dip into the weetabix at breakfast time it's clear that someone, somewhere needed to come up with a clever idea to stop this.
That's where Infasense comes in. They recognised that no 2 babies are the same, and one size doesn't fit all. And so, the Justafit sleepsuit was born. It features velcro adjusters on wrists and ankles, making it quick and simple to tighten them in to fit your little one, and adjust with them as they grow. It nips in the ankles so there are no trailing feet to trip over, and it pulls in at the wrists so that toys, food and anything else can be grabbed without dangling sleeves getting in the way!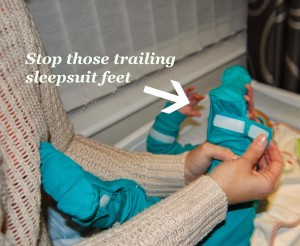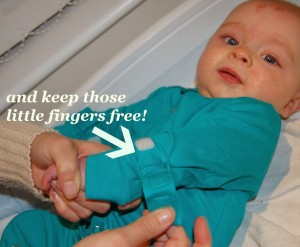 Besides all of the clever stuff, they are just lovely, soft sleepsuits, perfect for day and night wear. They have the usual popper fastenings to make for easy nappy changes, and they come in a range of really lovely colours – Max is wearing the Crystalline Teal. Priced at £18.99 for a double pack, I think they are well worth investing in, especially as your baby progresses to the cruising and exploring stage.
* We were sent an Infansense sleepsuit free of charge for the purpose of this review. All thoughts and opinions are my own *