A lot of us are starting to feel the pinch at this time of year – the endless Christmas lists, the expensive food and drink, the continual TV adverts showing your children the latest 'must have' toys – everything seems to involve us emptying our pockets. So I am always on the lookout for any money saving tips, deals and codes I can use to reduce my Christmas expenditure.
One thing featuring highly on many wish lists this year is technology – in any shape or form. From children's tablets to mobile phones, TV's and laptops, everyone loves a new bit of gadgetry. But it doesn't come cheap. So this is one area where a little bit of online research can come in really quite handy, and save you a few pennies along the way.
Start by deciding exactly which item it is you want to buy, and how much you are willing to spend. Don't be tempted over your budget – you will only regret it later.
Once you know what you want, start searching for deals. There are some great
offers on laptops
out there – codes offering 10% off may not sound much, but actually add up to quite a bit when you consider how much you are shelling out. Snap them up while they last.
There are also some good
reduced price deals
around if you are willing to go and look for them. Some are time limited, so make sure you are in a position to buy at the time. Flash sales come and go in the blink of an eye, but they do offer some fantastic bargains if you are quick enough!
Don't rule out the
supermarkets
– they may sometime surprise you with their range of products, and the offers available – try saving up any shop vouchers and points you collect during the course of the year and use them to knock big chunks of money off Christmas gifts – it can save you a small fortune.
However, if you are not sure what you want, and you need a bit of advice, you might be better sticking to the larger PC and electronic retailers, as they are much better placed to give you specific, tailored advice and help you make the right choice.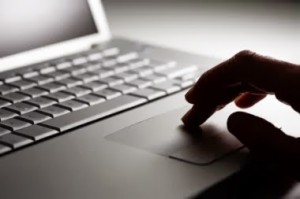 Don't panic if technology and gadgets feature highly on your family's wish lists this year. Although many of these items are expensive, there are ALWAYS deals to be had. You just need to know where to look.
* This is a PR collaboration *