I was recently OVER THE MOON to be chosen as an ambassador for The Essential One. If you haven't heard of this lovely company before (where have you been?!), let me tell you more:
As a new mum – you really haven't a clue what you need for your new baby and end up pouring over websites / looking at list after list and trying desperately to find out what you really do need- believe me- we've been there! You then spend a fortune on things that sit in the wardrobe or only get worn once – things that many others convinced you you needed to buy.

This is where The Essential One comes in. Offering gorgeous, soft and practical baby clothing from birth – 1 year – but only the things you really need. Combine this with amazing customer service, the personal touch, and a fabulous maternity section and you have your one stop shop for all your baby needs.

We were very excited to receive our first ambassador parcel recently, and ripped it open immediately – to reveal a rainbow of colour: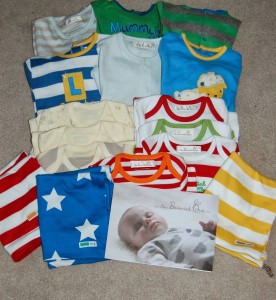 I couldn't wait to try the clothes onto Max – and over the last couple of weeks we have steadily worked our way through the gorgeous selection of bodysuits and sleepsuits. The fit is generous, the material is by far the softest I have come across, and they are practical – envelope necks for easy dressing, poppers for nappy changes, integral mitts for scratchy little hands.
I am a huge fan of keeping babies in sleepsuits for as long as I can get away with it – it is very rare for Max to be in anything except a sleepsuit. I just prefer them. They are easy for nappy changes, they are perfect for when little ones sleep during the day, and I think they just look far more comfortable than little jeans and jumpers.
The bodysuits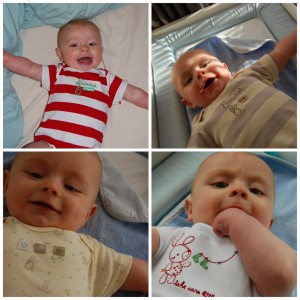 Love them all. They are all 100% organic cotton and so are silky soft against Max's skin. I love the subtle designs and the soft yet eye catching colours. The sizing is perfect – room for growth. And the lovely branding and washing labels are actually part of the design – I love this, so unusual and works so well – it gives a real 'handmade' feel to the clothing.
The sleepsuits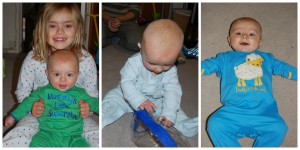 Max has worn these SO may times already – they have completely replaced his usual sleepsuits – purely because of the softness. Even after countless washes (weaning, teething baby = nothing staying clean for long) they retain their shape and feel. They feel really luxurious.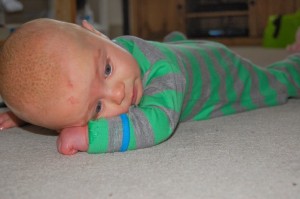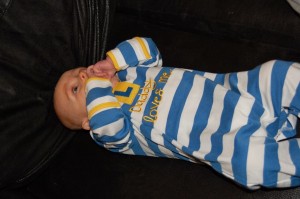 The colours are vibrant, and I have had numerous people commenting on them, and asking where I got them from. The integrated scratch mitts are amazing at preventing Max from scratching at his eczema in the night – and I usually find this feature stops on many brands from the age of about 3 months? Have always wondered why this is.
Conclusion
I'm in love. Seriously. Of all the baby clothing brands I have tried in my time, The Essential One has jumped straight to the top of the list. The clothes really are designed with mums and babies in mind – practical, soft, well made and long lasting with clever little features and bright eye-catching design. What more could you ask for?
* We were sent these items free of charge as part of The Essential One's ambassador programme. All thoughts and opinions are my own *