Winter has arrived with a bang lately, and if it isn't cold and raining, it's cold and frosty. Either way, it is cold.
We recently reviewed the Heat Holders hat and glove set and these are continuing to keep my head and hands warm on those bitter morning school runs – but what about the rest of me?
Well, how about a Heat Holders thermal vest? I have recently been sent one for review, and I have to say that I was very excited waiting for this one to arrive. I am one of those people who always feels the cold, and so anything with the word 'thermal' in it appeals to me greatly!
The long-sleeved thermal vest has a warming 0.39 tog rating, so it's almost like wearing a blanket under your jumper – but not quite as difficult to carry off. It is slim fitting, and hugs against your body so no heat can escape, and the soft brushed inner layer maximises the amount of warm air that is held next to your skin. The blend of cottons used in the vest provide natural warmth too, and are very very soft – you don't know you are wearing it. It looks just like a long sleeved tshirt so really can be worn with anything.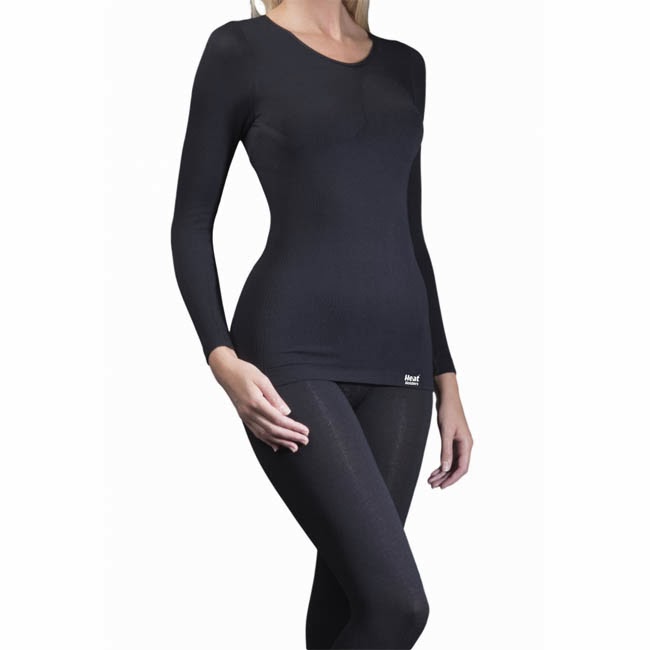 If you like the look of this thermal vest and would like to win one for yourself, then enter my giveaway via the rafflecopter form below!
a Rafflecopter giveawayWin competitions at ThePrizeFinder.com