For the first time in about 3 weeks, the sun shone today, and we knew we had to make the most of it – especially with wet and windy weather forecast for nearly all of next week. So we headed for a family favourite – Dunster beach.
We wrote our names in the sand…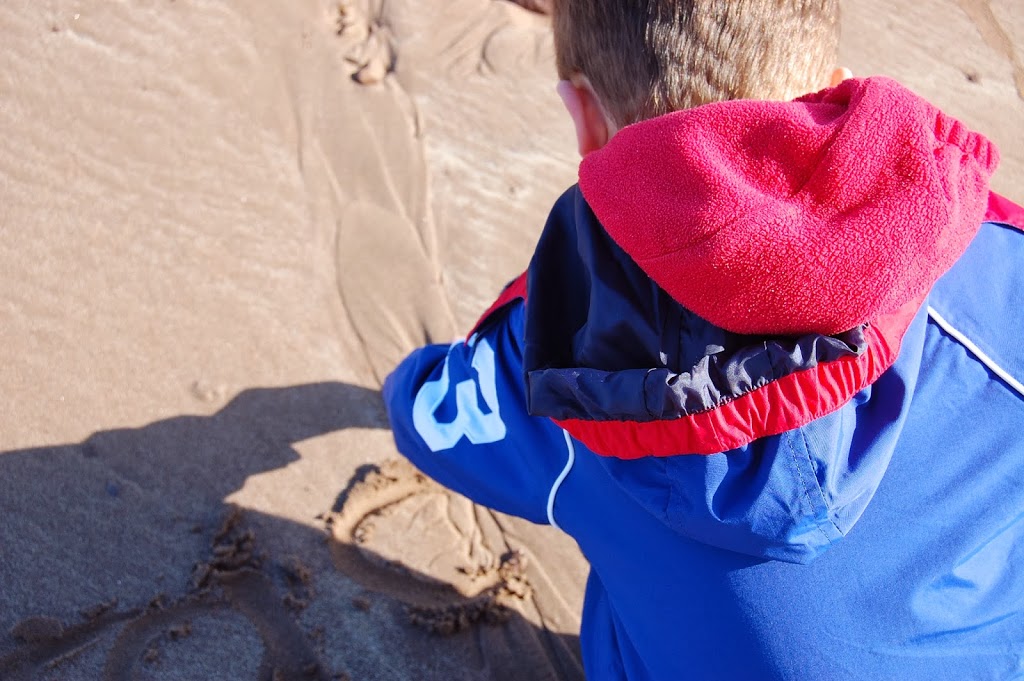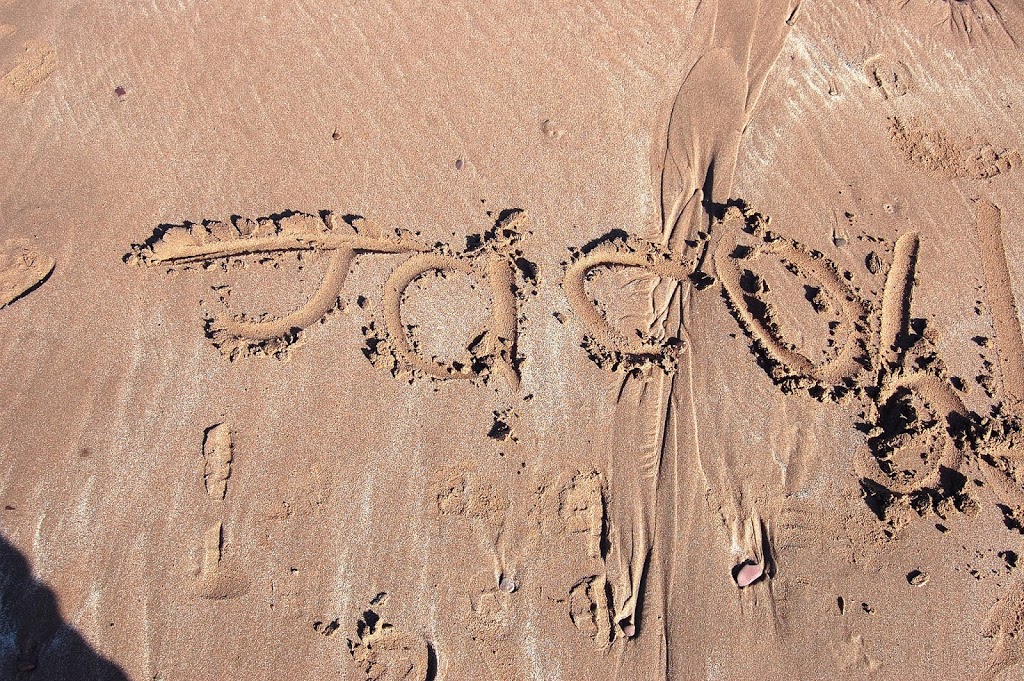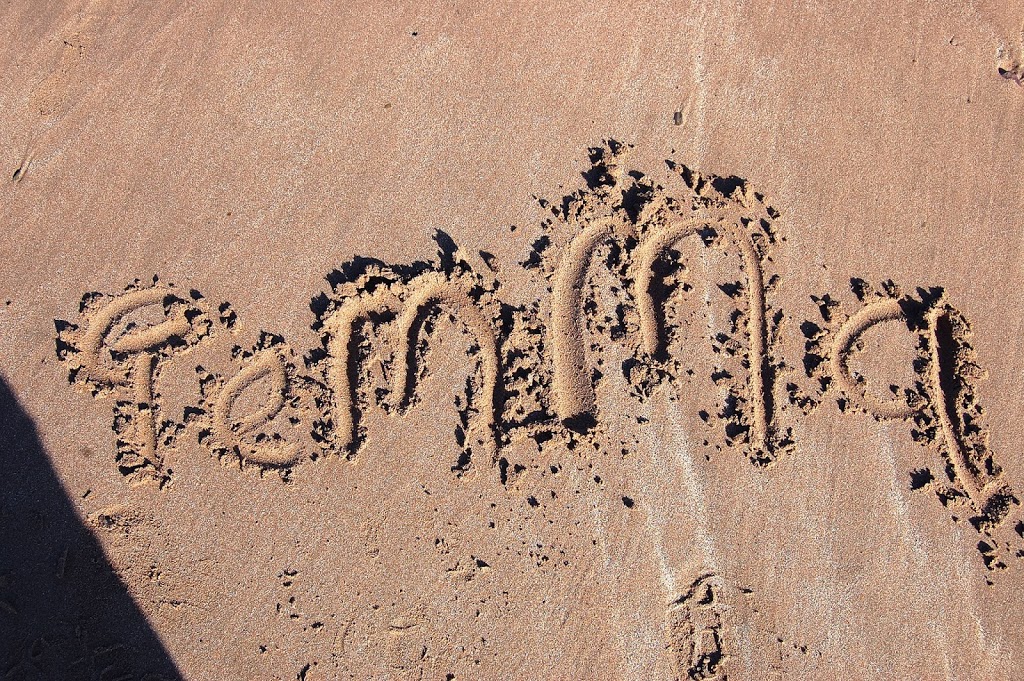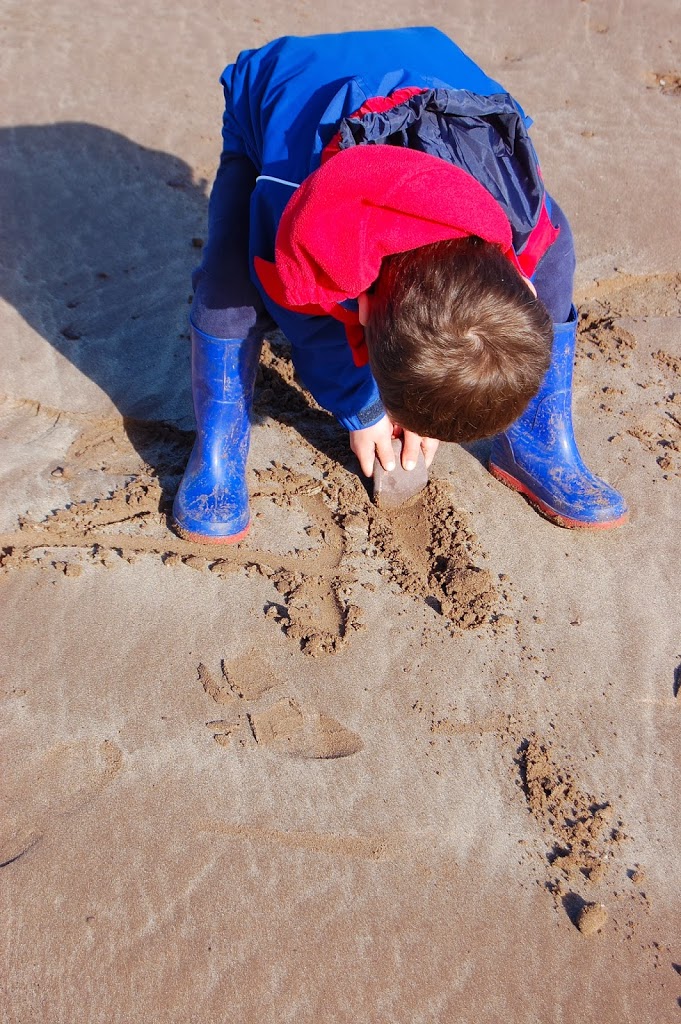 We played frisbee, and the children ran far and wide across the beach, and we explored the rockpools, finding shells, seaweed and pretty stones.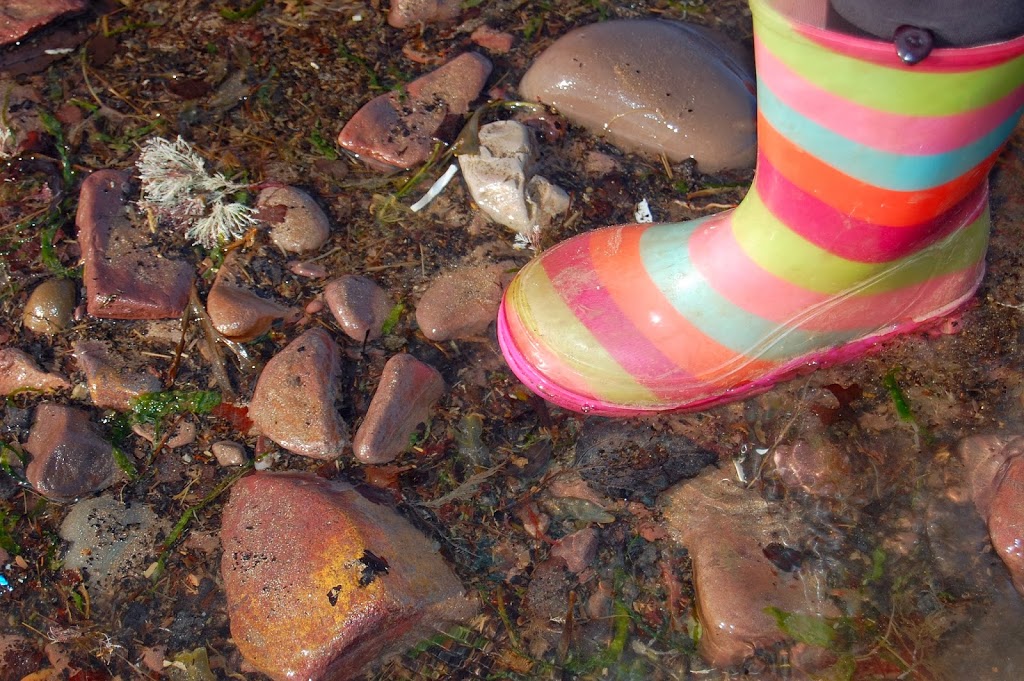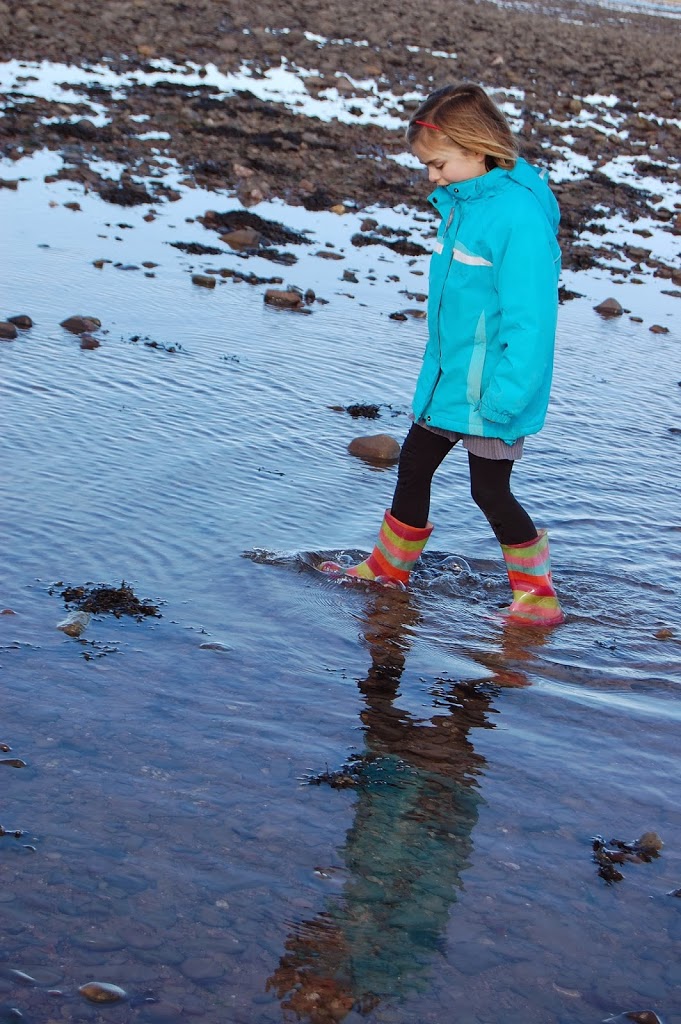 Max enjoyed his first trip in the back carrier, and particularly enjoyed shouting at the seagulls.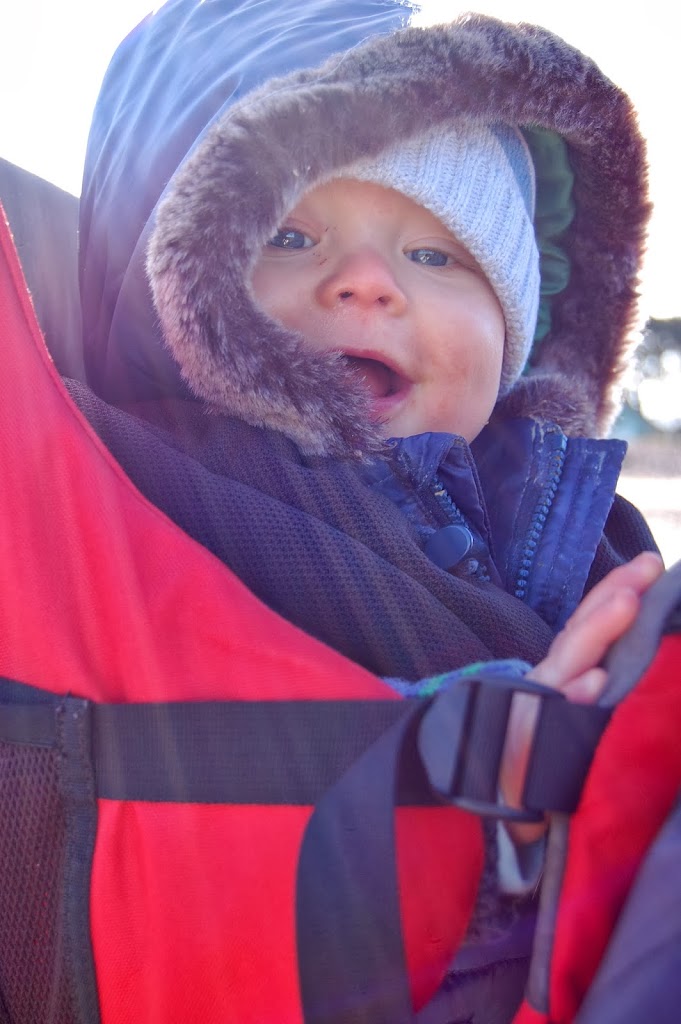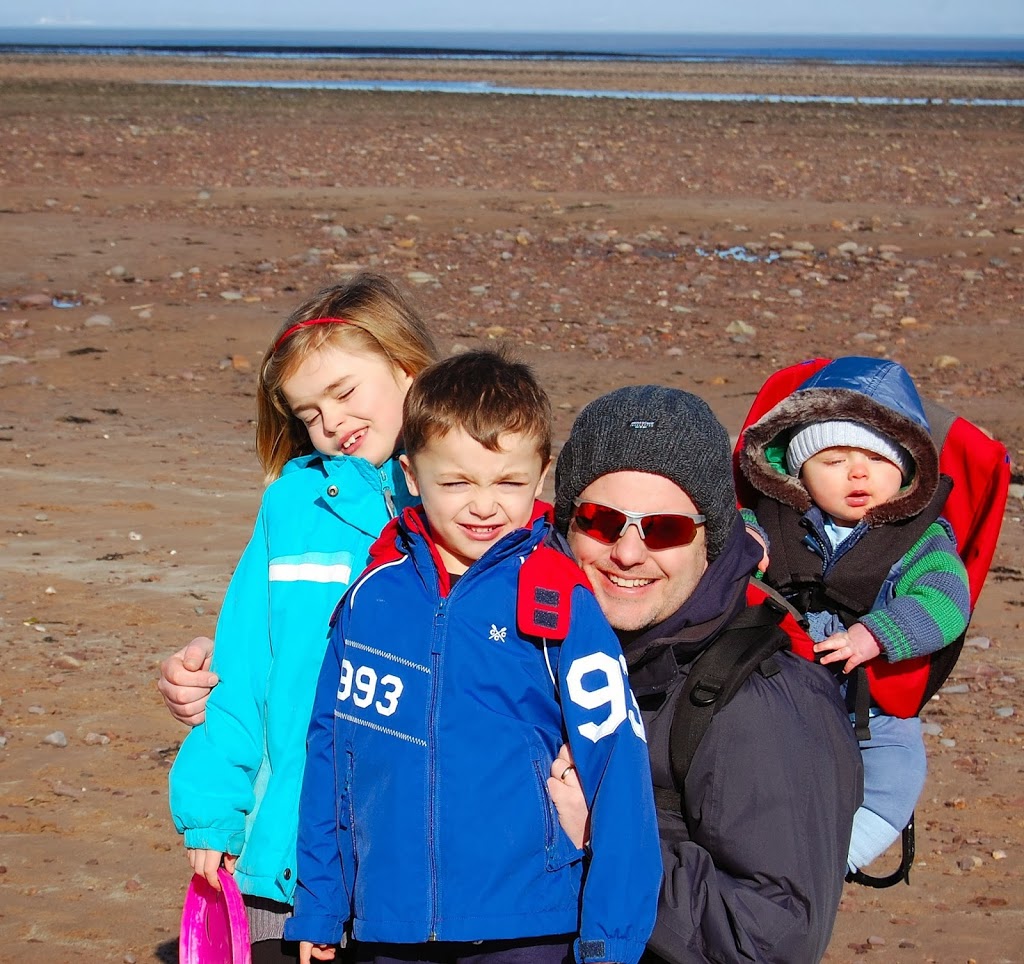 We love the beach, no matter what the weather or the season. There is always something new to explore.
Where is your favourite place to visit as a family?