Welcome to another Tried & Tested Tuesday!
Thanks so much to everyone who linked up last week – we're going from strength to strength with another record week of 76 reviews linked up! Of course the more people who link up the longer it takes us to get round everyone but it also means there's more people to comment on each other's reviews – which can only be a good thing!
If you are new to this linky, welcome – it's great to see you here. You can find out more about the linky and how to join in here.
Each week we feature two of our favourite reviews from the previous week.
This week we loved: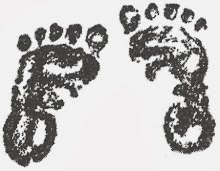 KOR Geomag review
from Adventures of a Monkey Footed Mummy – Some great creations from the little monkeys, and looks like a lot of fun was had by all!

Peep Baby nursing cover review
from My Mills Baby – we love that this just looks like a 'normal' item of clothing, and no-one would know it was a nursing cover. As breastfeeding mummies ourselves, we like to look nice even when feeding!