I have tried a couple of Karcher products in the past and been very impressed. I love their window vac for removing condensation, and we have one of their pressure washers too, which is amazing piece of kit, and has come in so handy for cleaning the decking, the driveway and the car.
When Mumsnet gave me the chance to review the Karcher SC2 500C steam cleaner, I was ridiculously excited – a steam cleaner is an item I have been after for a long time, as I know just how handy they can be – especially with 3 messy children in the house!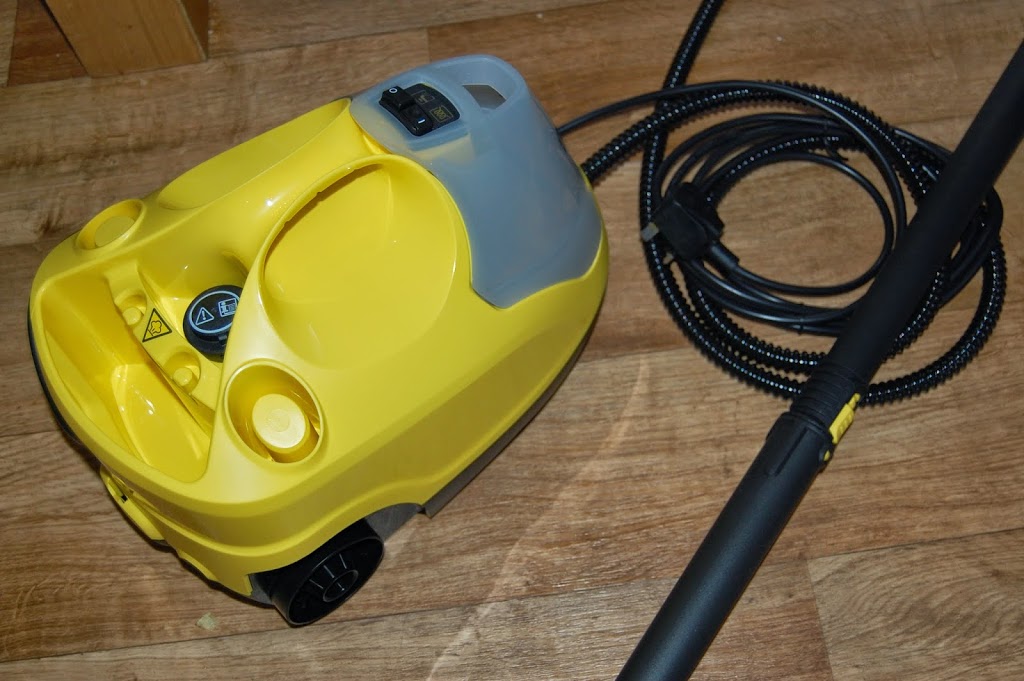 I was expecting rather a big and bulky cleaner, so I was surprised when I unpacked it and found it was compact, lightweight and easy to move around. There are several different attachments included – a detail nozzle, a hand tool, a round brush and a floor tool so you really can use it on any area of your home.
I started off with the detail nozzle. We move house in 2 days, so using this meant I could get into all the little cracks and crevices and give the house a freshen up for the new owner.
The video shows you just how easy it is to use. To get things ready, you just lift out the water tank, fill from the tap and slot it back in. Switch on, and wait for the green light to stop flashing and stay lit. Once this happens, you are ready to go – on laminate, on carpet, on furniture – on pretty much anything to be honest! I have found it ideal for cleaning Max's highchair – it gets right into all the bits I can't reach with a cloth and I know his highchair will be fresh and hygienic for the next meal. I also love the fact that there is no need for chemicals which I don't much like using around the little ones as I find it can irritate their eczema.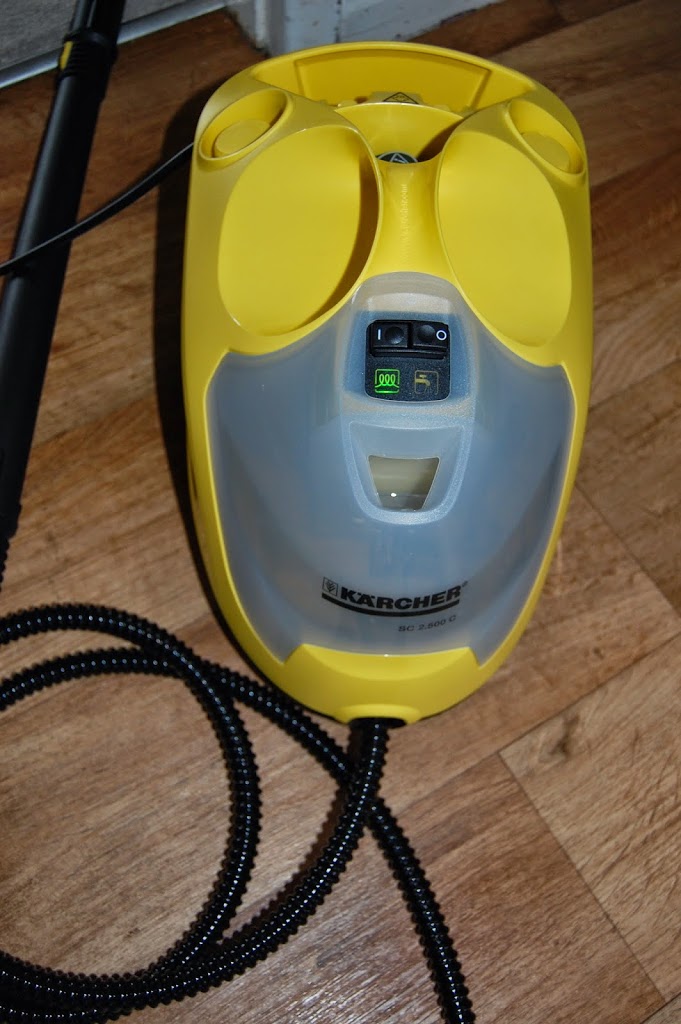 The Karcher steam cleaner may just be my new best friend. I love it, and I can't wait to crack it open in our new house and give everything a really deep clean before we unpack. Imagine how good it will feel that first night in our new house, sitting on our freshly steamed sofa, knowing that everything is clean and sparkling. Ahhhh, that will be good….
I am a member of the Mumsnet Bloggers Network Research Panel, a group of parent
bloggers who have volunteered to review products, services, events and brands for
Mumsnet. I have not paid for the product or to attend an event. I have editorial control
and retain full editorial integrity.