This week we have been trying out a really wide range of goodies, and I am sharing my favourite 4 with you.
Having just moved house (twice – but that's a whole different blog post right there) the Zoflora disinfectant has come in really, really handy. I am not normally a fan of floral fragrances, but this one has citrus and musk overtones, meaning I don't find it too heady or overpowering. A little goes a really long way – you just need a capful to make up 400ml cleaning fluid, and I find it has left my floors, bathroom, tiles and worktops clean and shiny without any of the stickiness you sometimes get.
Gemma plays tag rugby for her school, and while I am aware that this is supposed to be a non-contact sport, I also know that there are also times when children will get carried away and contact will happen. I also know that mouthguards, while invaluable, can be uncomfortable, especially for children. The Gel Max Flavour Fusion mouthguard offers the high impact shock protection you need, but also has a gel liner which moulds to the shape of the mouth for a more comfortable fit. As an added bonus, they are also flavoured – which makes kids more likely to put them in their mouths! We have the blue raspberry flavour, which Gemma tells me is 'delicious and like an ice-pop'.
An anti snore pillow? I got super excited by the idea of this – I have a husband who can be a rather loud snorer at times! In essence, it is a hollowfibre pillow with a specially shaped foam inner which supports the head and neck in the correct position to reduce snoring and support a good nights sleep. Does it work? To a degree – yes. It's a comfortable and firm pillow to sleep on in any case, and I have certainly noticed a reduction in the snoring. It;s not totally gone, but let's face it – a pillow is never going to totally eliminate all snoring – but it is definitely reduced and that's good enough for me!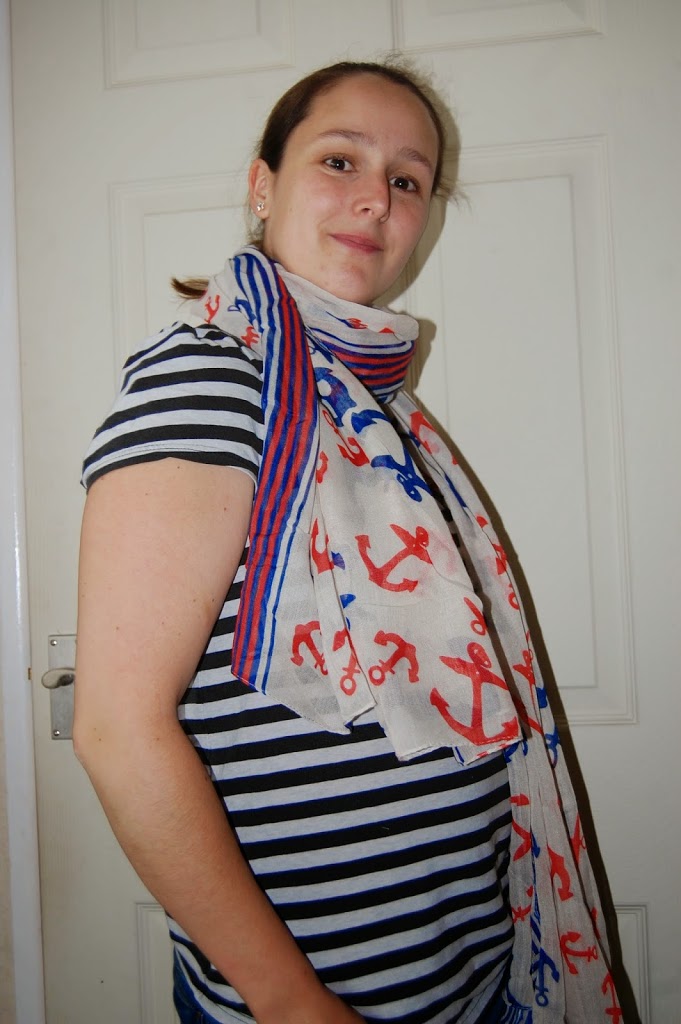 I often see other people wearing scarves and they always look rather stylish, but it's not something I have ever ventured into myself. I was sent 2 scarves from Scarf World to try out, and I have to say that I am a bit of a convert now! The scarves are bright, light and versatile, and would compliment many an outfit. I especially love the nautical themed anchor design scarf, and can see myself using it much more now the warmer weather is here – it will look lovely with a plain black or white tshirt, jeans and flip flops! As an added bonus – if you don't want to use them as a scarf, they also double up as an unusual and funky belt.