Everyone knows about the Duracell bunnies, everyone knows that Duracell batteries last longer than other brands, but many of us are still guilty of scrimping on batteries (myself included) – so is it really a false economy? Can Duracell batteries really outshine the competition?
Rechargeable batteries make it much easier for people to see, do and experience more through the extended battery life of their devices. Duracell has created a rechargeable battery which can take up to 70,000 pictures over the lifetime of the battery – which is plenty of scope for blogging, family days out and even holidays. Additionally, all Duracell rechargeables have new Duralock™ technology, which not only packs in more power but also preserves power, meaning the batteries have more capacity and last longer than ever before, and Duracell rechargeable batteries are guaranteed to last 5 years or 300 recharges, whichever comes first!
Rechargeable batteries are ideal for high drain or high usage products such as digital cameras, wireless games controllers or handheld GPS devices. Their 45 minute charger means you can quickly power up your camera and get on the move! Ultimately Duracell's higher capacity rechargeable batteries last longer, helping you recharge less often- ideal when you have a busy life and don't want to miss a minute!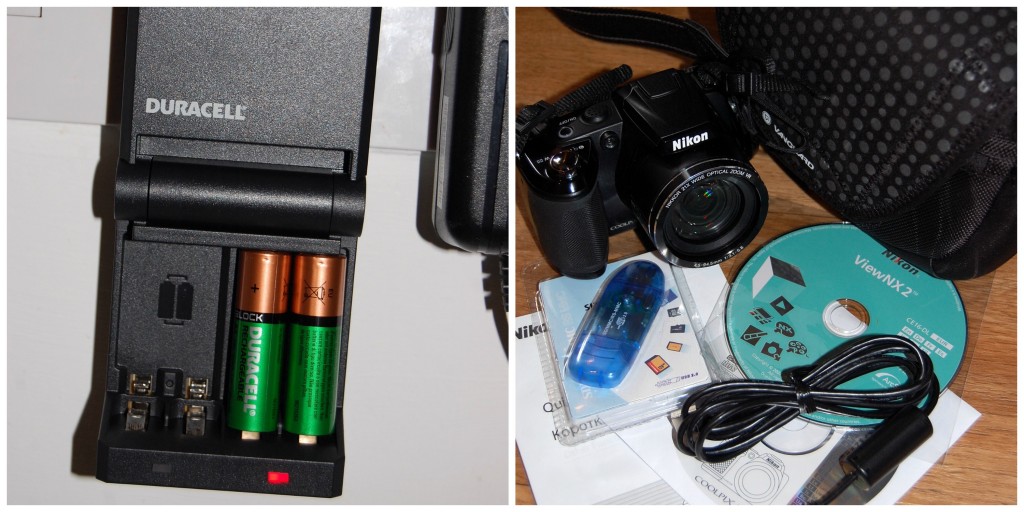 Charging the Duracell batteries is childs play – simply slot them into the Duracell charger and plug into a standard socket. The charger shows a red light to let you know that the batteries are not charged up. Once switched on the batteries take just 45 minutes to fully charge – which is great if you are really good at forgetting to charge things up before a day out (like me) – this is a really quick charging option and won't delay your fun too much! The light turns green once charging is complete – just unplug, pop out the batteries and you are ready to go.
I have been trying out the Duracell rechargeables in my new Nikon Coolpix camera – and after 2 action packed days with the family taking hundreds of photos, there is not a dent in the battery life. The battery indicator on my camera hasn't moved an inch – despite the camera being out at every opportunity. This makes me pretty certain that the batteries are doing a grand job, and will be up for another action packed day tomorrow!
The Nikon Coolpix L310 camera is a joy to use – it is so simple that even Jacob has managed to capture some shots with it. It's the perfect balance between our large DSLR camera, which is great, but far too big and bulky for some occasions, and the small compact cameras which are lightweight and portable but don't always capture a great image. The Nikon Coolpix snaps a really great photo, yet it is small and compact enough to pop into your handbag – I wish I had had this camera for Britmums Live, it would have been just perfect. Next year…
We have snapped a variety of shots from this weekend – the combination of the Nikon camera and the super long lasting Duracell rechargeables have made for easy, stress free photography and a host of memories captured.
I am impressed. The Duracell rechargeables are most definitely worth the few extra pennies – they last far, far longer than cheaper varieties. As for the Nikon Coolpix L310 – again, really impressed. Lightweight, portable, easy to use and takes a great photo with very little effort. So, if you fancy winning yourself a Nikon Coolpix L310 and a supply of Duracell rechargeables, then why not enter my competition? You've got to be in it to win it…