Some of you may remember that we recently took part in a secret mission and Gemma, Jacob and Max were selected as Bigjigs Play Patrol agents. I can't begin to tell you how excited we all were about this – we are huge Bigjigs fans, and couldn't wait to receive our first secret agent parcel. We didn't have long to wait – our parcel arrived last week, and since then we have made it our mission to put fun to the test! Gemma, Jacob and Max all received a PlayPatrol outfit, as it is very important to look the part on a special mission.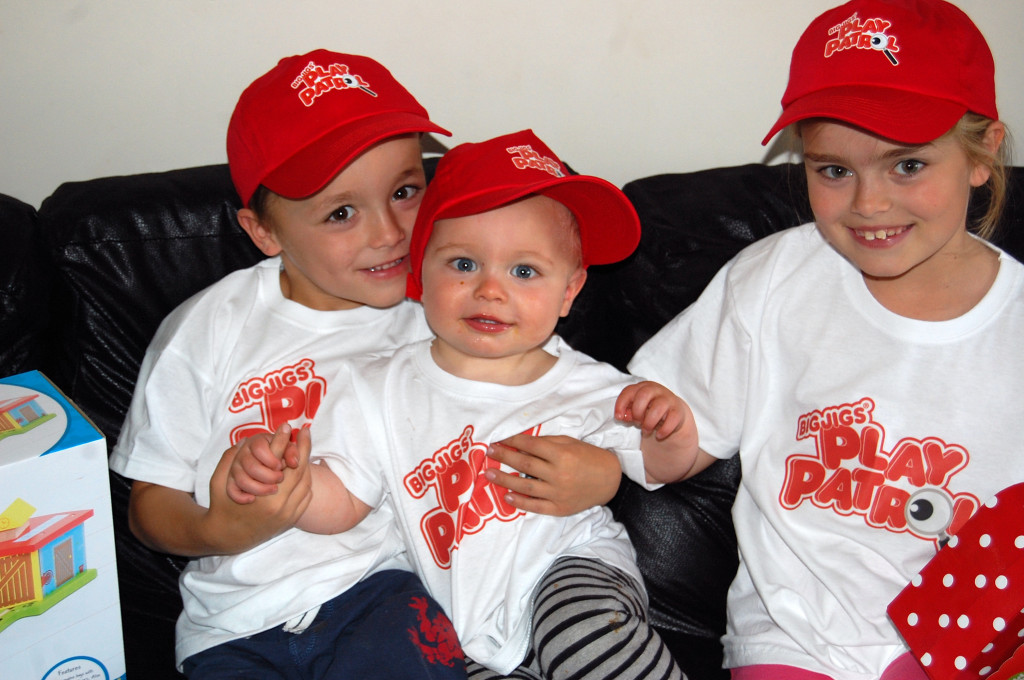 As well as the Play Patrol outfits, the children also received certificates of approval to show they are real members of the Bigjigs team and secret note paper and pencils for taking notes during the mission. And that mission was to test some fabulous Bigjigs toys: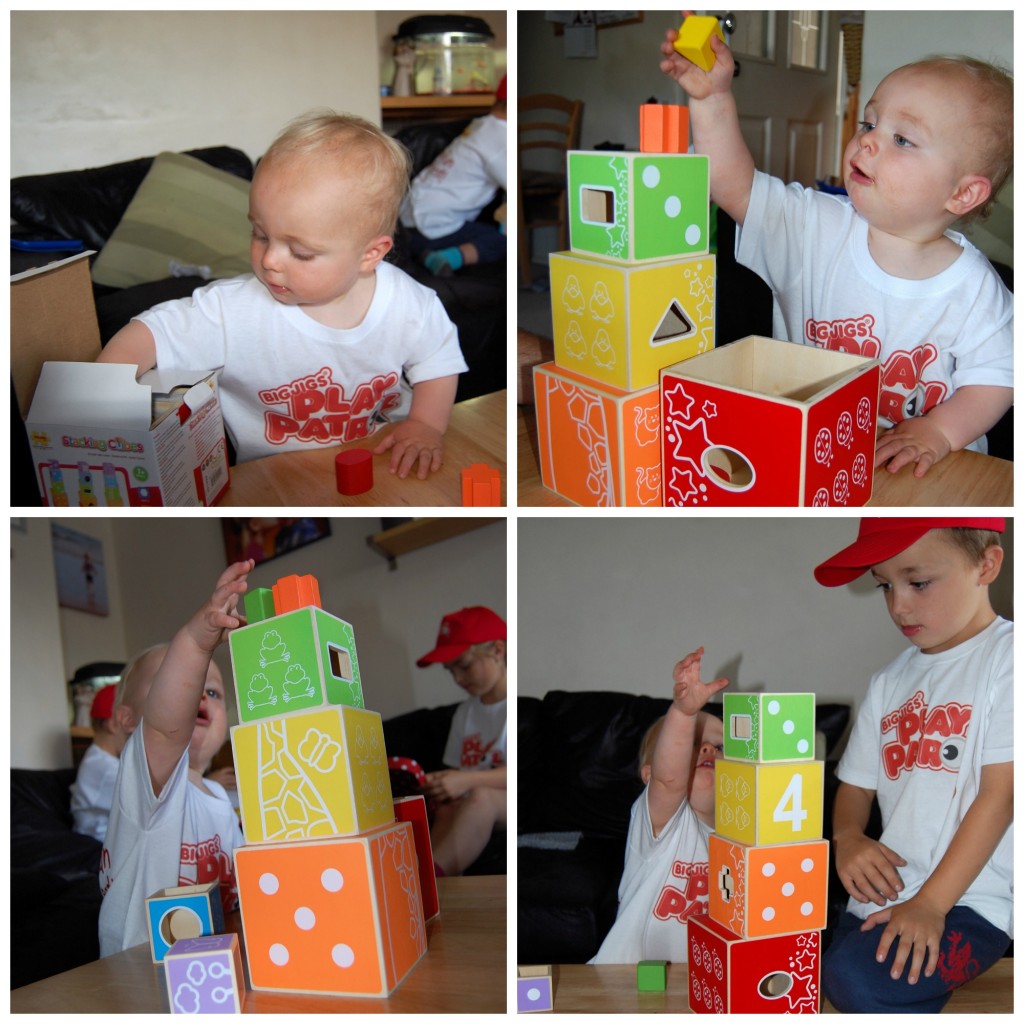 Max loved his stacking cubes – they serve two purposes for him. They are, of course, perfect for making a tower (and knocking it all down again), but each cube also has a shape through which you can push the shaped wooden bricks. I love that it is a real multi purpose toy, and that it is so versatile. The colours are bright and capture his attention, and they are a great toy for playing with an older sibling too! You can tell that these are top quality – they feel strong, sturdy and you just know that they will last and last.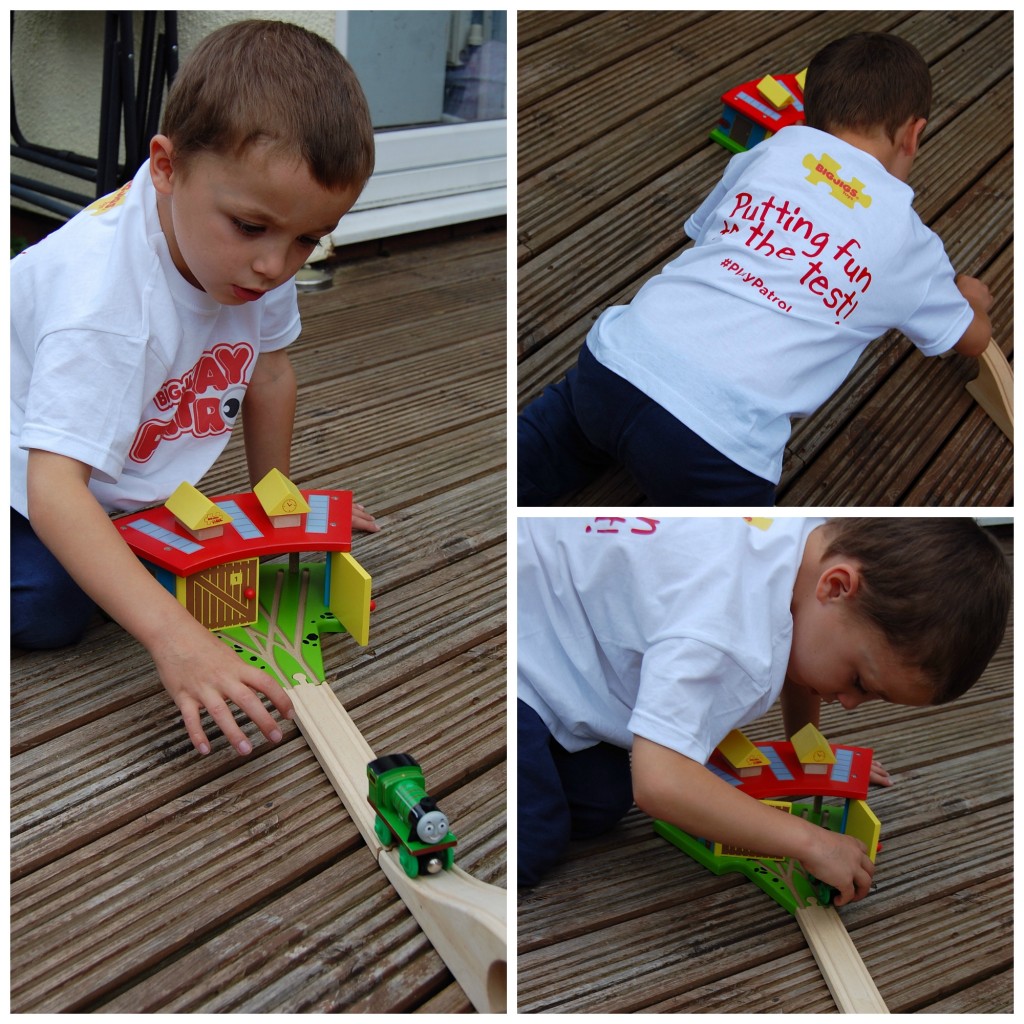 Jacob received the triple engine shed which is just perfect for him. He already has a huge collection of wooden rail track, but has no engine shed for those sleepy trains to sleep in at night. Problem solved – those engines now have a cosy shed where they can rest ready for more adventures!
Never one for being indoors, Jacob took the engine shed and some of his trains and tracks outside into the garden. He built a big, long, winding track with the shed at the end and spent a long time playing with a variety of trains, cars and Lego people and creating an imaginary world. Here are his thoughts on the triple engine shed:
"The engine shed is awesome! I love the doors because they open really wide so all the trains can get in. It clips onto my train tracks so I can put it at the end of the bridge and they can whoosh down and crash into the shed!" Cue lots of hysterical laughter here, and Gemma and Jacob heading off to find more track to make a bigger bridge for a bigger crash.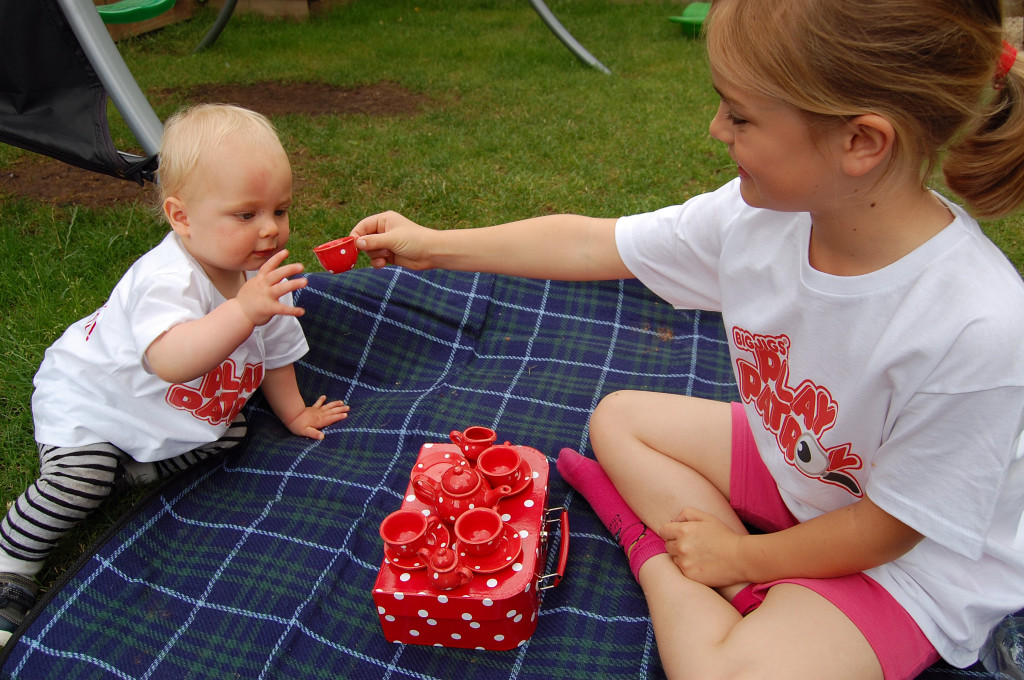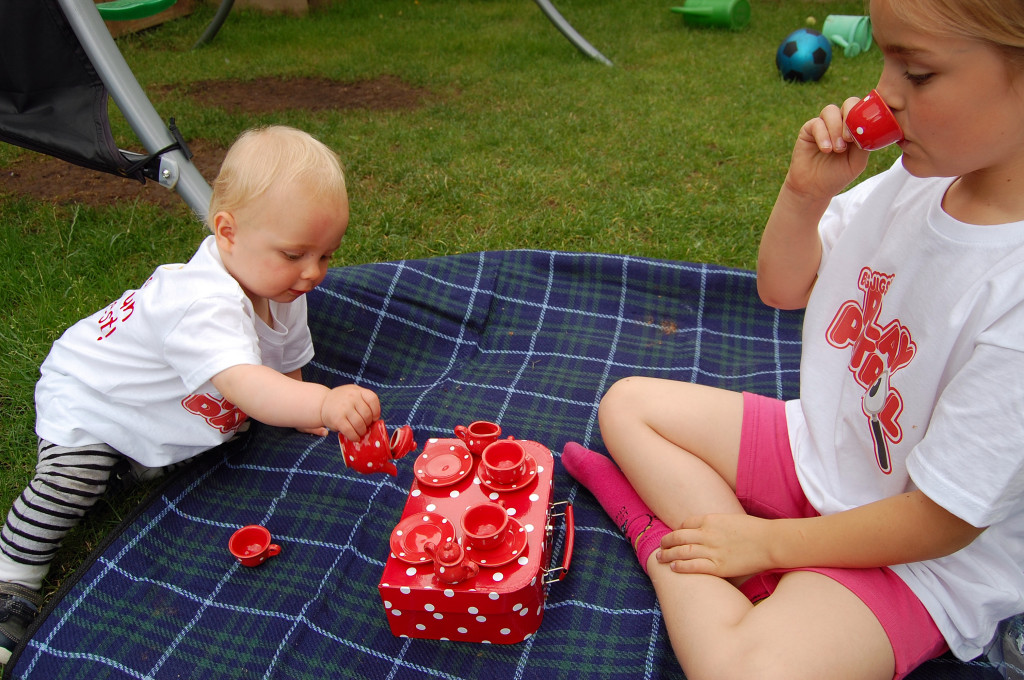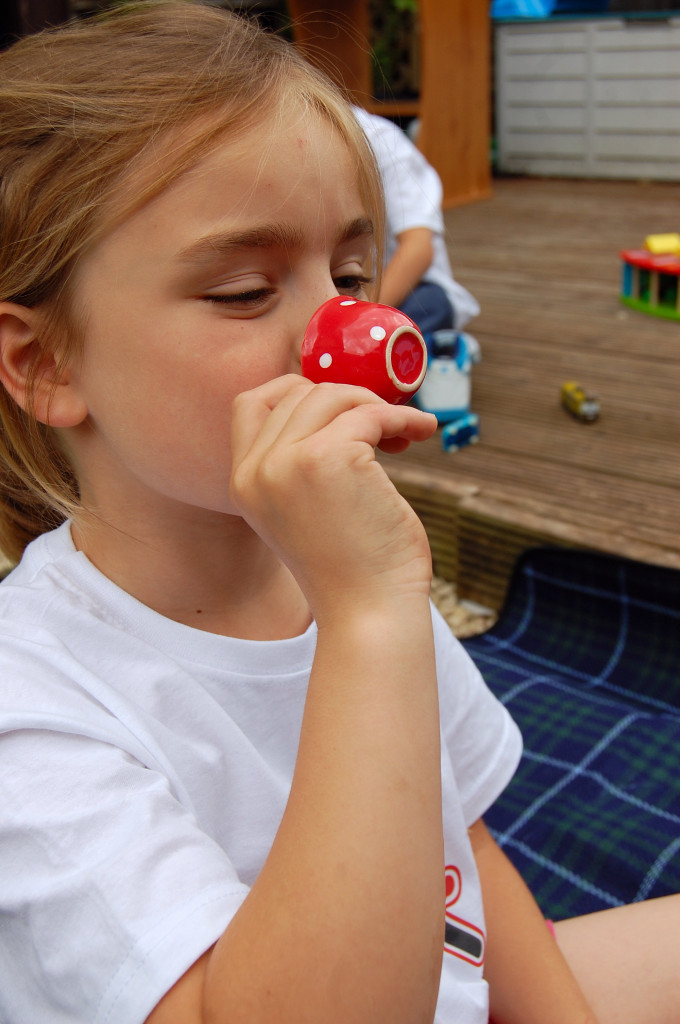 Gemma was sent the red polka dot tea set which just cries out to be taken on a picnic. So that's just what we did. Packed up a picnic rug, some lunch and the tea set and headed off to find a lovely grassy spot from which to enjoy the sun.
Gemma and Max both really love this tea set. Gemma likes playing 'mum' and pouring everyone a cup of tea (or squash in this case), collecting up the cups and washing them in the stream. Max likes grabbing the cups and pretending to drink from them before running off with them. The set is perfect for Gemma – made from porcelain it makes it feel like a 'real' tea set for a big, grown up girl, and on a practical level, I love the case it come in – it means it can all be packed away neatly at the end of the tea party. Gemma has a few things to say about it too:
"The tea set is great, I love the spots and it is very delicate so I have to keep it away from Max so he doesn't break it. I am going to take it on every picnic so I can make everyone a cup of tea or coffee and help them relax. The case is really cool too, it's like a little suitcase so I can take it on holiday"
As you can see, Bigjigs have done it again, and provided us with a superb range of toys that all the children love, enjoy and treasure. We can't wait to see what our next Play Patrol mission is – agents ready and waiting!