Do you ever play the millionaire game? You know the one – where you plan how you would spend a million pounds if you win the lottery. I am pretty sure we have all done it. Top of my list is always, always a lovely family holiday. The destination changes depending on my mood, but it is usually somewhere warm and full of endless activities to keep the children occupied. At the moment, while the children are still so small, we tend to stick to the UK for our holidays – and we are lucky enough to live in the beautiful South West so we have a host of glorious beaches on our doorstep!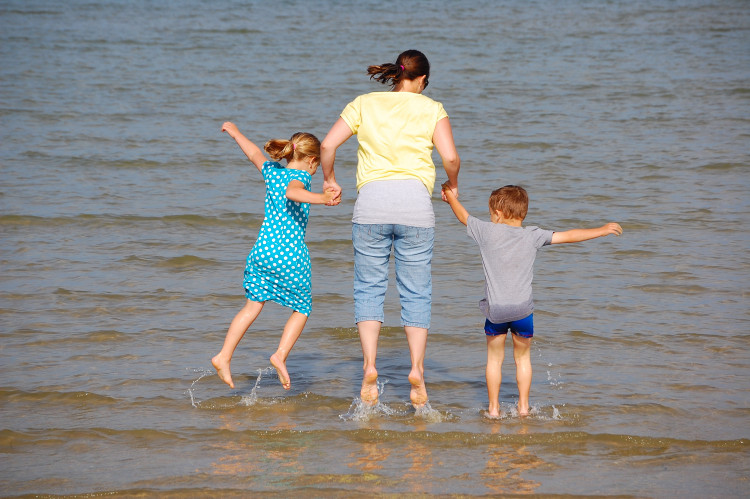 Just in case you don't win the lottery this weekend, InterContinental Hotel Group PLC are offering 5 lucky people the chance to win a million points – which is worth about £5,000 – more than enough to pay for a luxury holiday! All you have to do is visit their website and have a go at the multi millionaire game. It's a bit like window shopping – you have 1 minute to spend 1 million game points, and it's a lot harder than you might think! If you are a lucky winner you will be able to redeem your million points against flights, hotels, activities, experience days and more!
Of course, playing this game got me thinking again – where would we go if we won? My first thought is Florida – what's not to like? Sun, sand, Disney World, Universal Studios – the list is endless. We would never be bored that's for sure! I also quite fancy a trip to the Dominican Republic. We were planning to go there for our honeymoon, but soon after wedding planning commenced we found out we were expecting Gemma – and the idea of travelling so far with an 8 month old baby didn't appeal! I would love to take a second honeymoon for our 10th anniversary – wouldn't that just be a magical way to celebrate?
Where would you go if you won a million points on the game? Would you plan an action packed activity holiday, maybe ski-ing or mountain biking? Or would you go for a relaxed, sun kissed beach on a deserted island somewhere, with just the waves and a chilled drink for company? I would love to hear about your dream holiday!
* This post is written in association with IHG Rewards Club *