Jacob is a very skinny child – no matter where we shop we struggle to find shorts and trousers that will fit properly. If we buy a suitable waist size, the leg length is usually too short, but if we buy a pair that fit in the leg then they are always far too big around the waist and fall down. The only solution we have found so far is to buy the trousers with the buttons in the waist that allow you to tighten them up. We have considered using belts in the past, but have always found them to be too fiddly for little hands to undo, which is a problem when they are at school all day, using the toilet on their own and getting changed for PE etc. So belts were ruled out – that is until Easybelts got in touch.
Easybelts are velcro closing belts designed for children and young people who may find traditional belts too tricky. This serves to make a bigger range of clothing more accessible to all. With the simple velcro closing design, it encourages independence and helps children feel more grown up.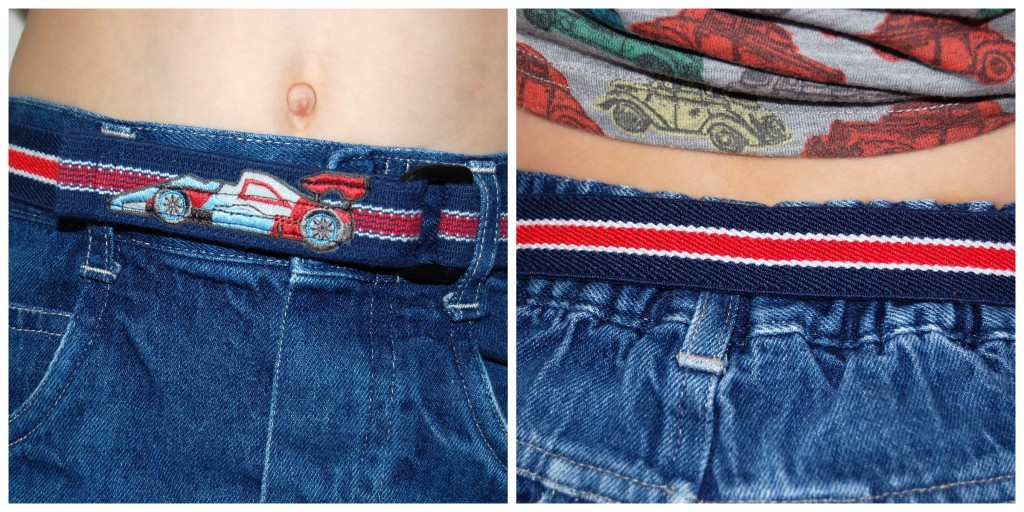 Jacob loves the racing car design, and the colours are neutral enough to fit with pretty much anything, including school uniform. There are lots of plain colours available too, and sizes to suit everyone. The belt is threaded through the belt loops in the traditional way, before feeding the end through the final loop and folding back on itself to secure the velcro. Little hands can manage this easily and quickly.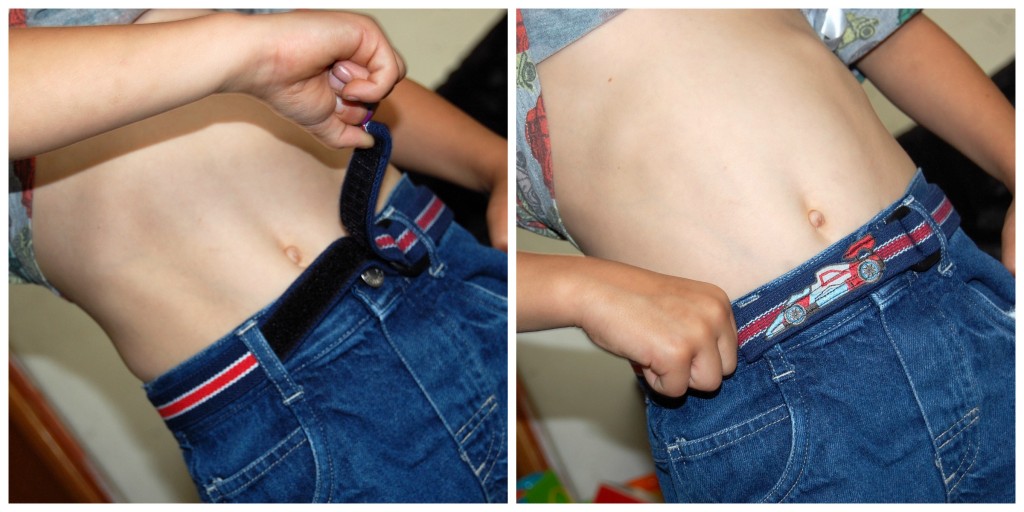 It's such a simple design, and yet so practical too. It will solve the problem of keeping Jacob's shorts up, and will make me feel much happier about him being able to change for PE at school – no tight waistbands or fiddly buckles to contend with.
If you fancy winning an Easybelt of your choice for the little one in your life, I have 5 to give away! They would be perfect for back to school or just everyday use. Simply enter via the rafflecopter form below, and don't forget to tell your friends to enter too!