This week we have been busy welcoming our 2 new feline family members, Freddie and Floss, and enjoying the glorious sunshine!
Day 180 – Max found one of Gemma's hairbands and wore it for the rest of the day. Not sure if it's really his colour?
Day 181 – Scootering in a raincoat and a tutu. As you do.
Day 182 – Floss discovered the fish tank today, and spent ages sitting there, patting the tank with her paws.
Day 183 – A lovely sunny day and Gemma and Jacob took it in turns to push Max on the way home from school.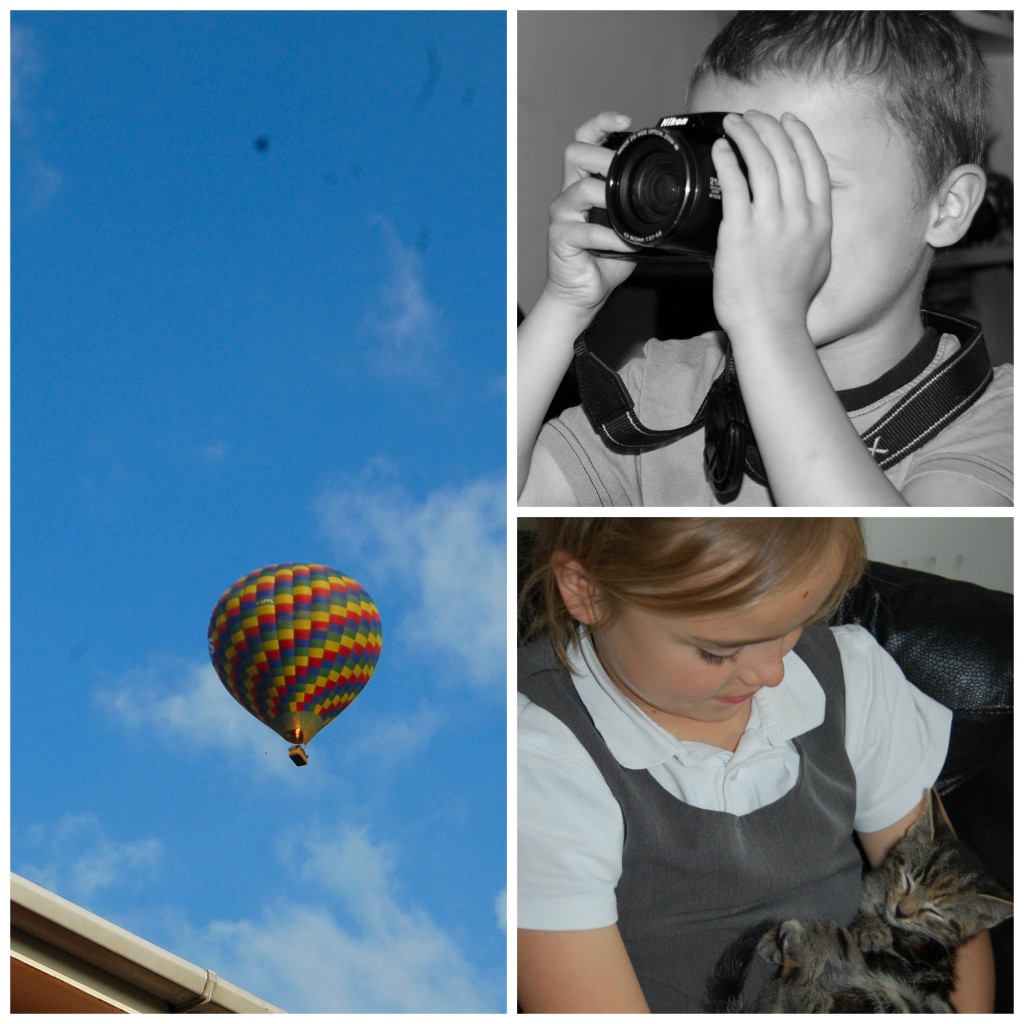 Day 184 – 7.15 am and already a beautiful blue sky. We woke up to the sight of hot air balloons drifting over our garden.
Day 185 – Jacob has been practicing his photography skills with my new camera – he loves it!
Day 186 – Floss is SO laid back, she loves cuddles with the children.
What have you been up to this week? Have you been able to get out and enjoy some summer sunshine too?