We live very near to Haldon Forest – a lovely multi use forest that offers walks, bike trails, a BMX track and now a Gruffalo trail too. This weekend we packed a picnic and set off to hunt for Mouse, Fox, Snake, Owl and of course – to see if the Gruffalo really does exist!
The trail is laid out beautifully, with Gruffalo signs all the way around – it's easy for kids to follow, and at 1.5 miles it's not too far for little legs either. As well as the animal pictures, there are information posts and activities along the way, with ideas of things you could collect to make your own woodland collages, things to look out for and games to play – who can run fast like fox and slither like a snake? It's definitely designed with children in mind.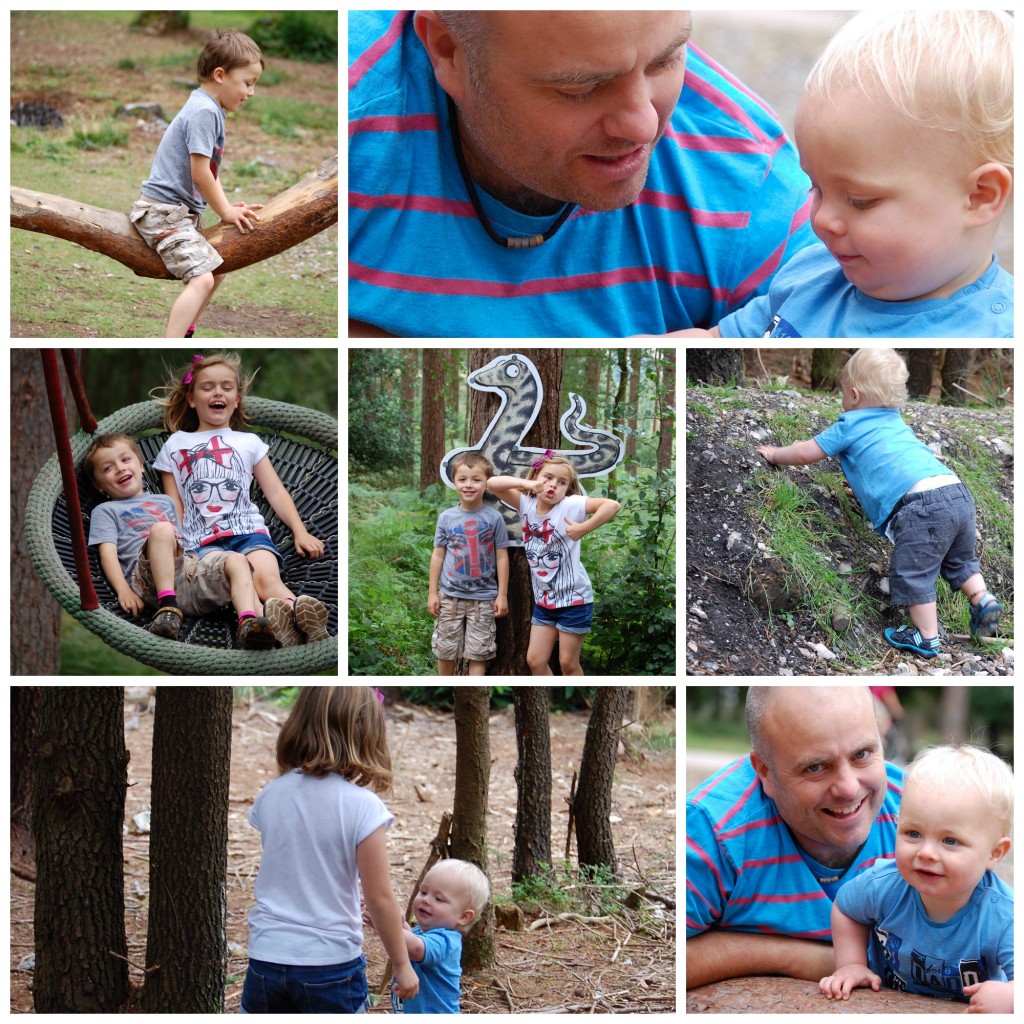 The Gruffalo trail is actually laid out across one of Haldon's existing routes – the Discovery Trail. We have walked and cycled this path many times before, and it is broken up with wooden apparatus, musical instruments made from natural materials, a maze and a large play area – this means that children always have something to aim for if their legs are getting tired! There are also heaps of benches and places to stop for a drink or a picnic.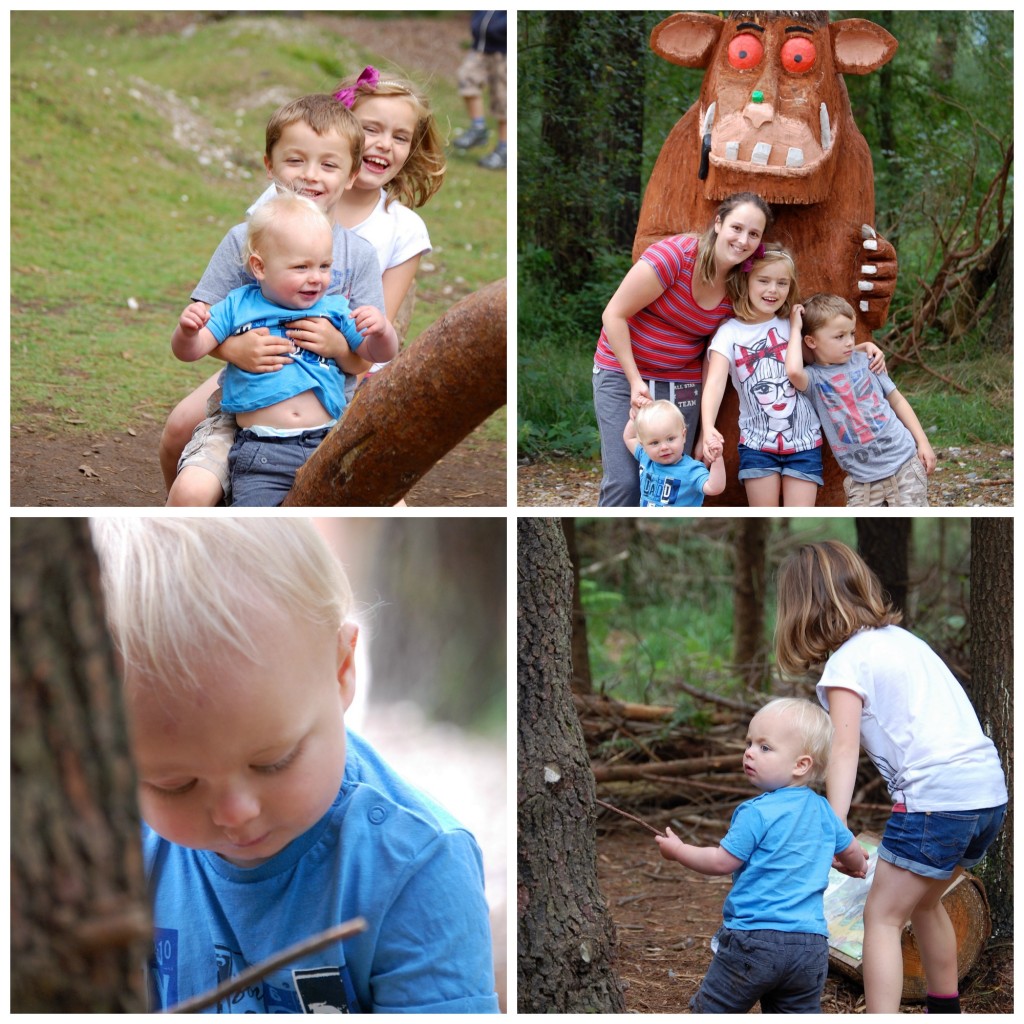 All 3 children enjoyed the Gruffalo hunt – looking out for the familiar creatures from the book (and they do actually look like the book illustrations – nothing worse than things not looking 'right' on this sort of activity). Each time we found a character Gemma and Jacob would squeal with delight and run off to have a closer look. Max loved the freedom of being out of the pushchair for part of the walk, and exploring the forest with his brother and sister – climbing, collecting sticks and feeling all the textures on the forest floor.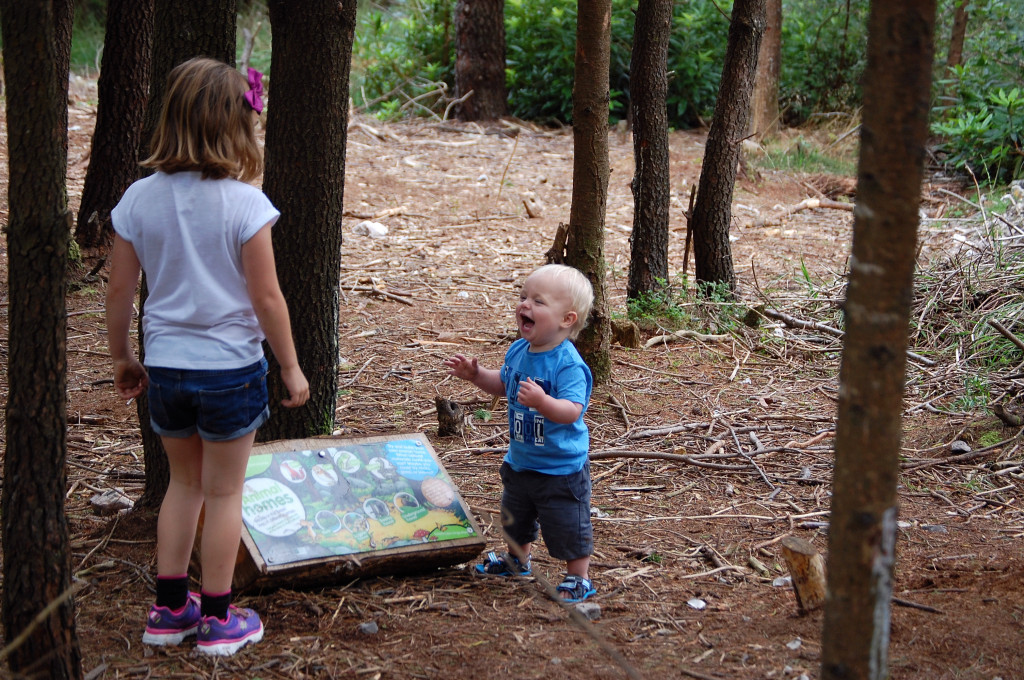 It just proves that you don't need to spend a lot of money to have a fantastic day – this cost us just £3 in parking. If you fancy it there is a lovely little cafe with a huge sandpit next door – a great place for you to put your feet up at the end of the day while the kids burn off any surplus energy!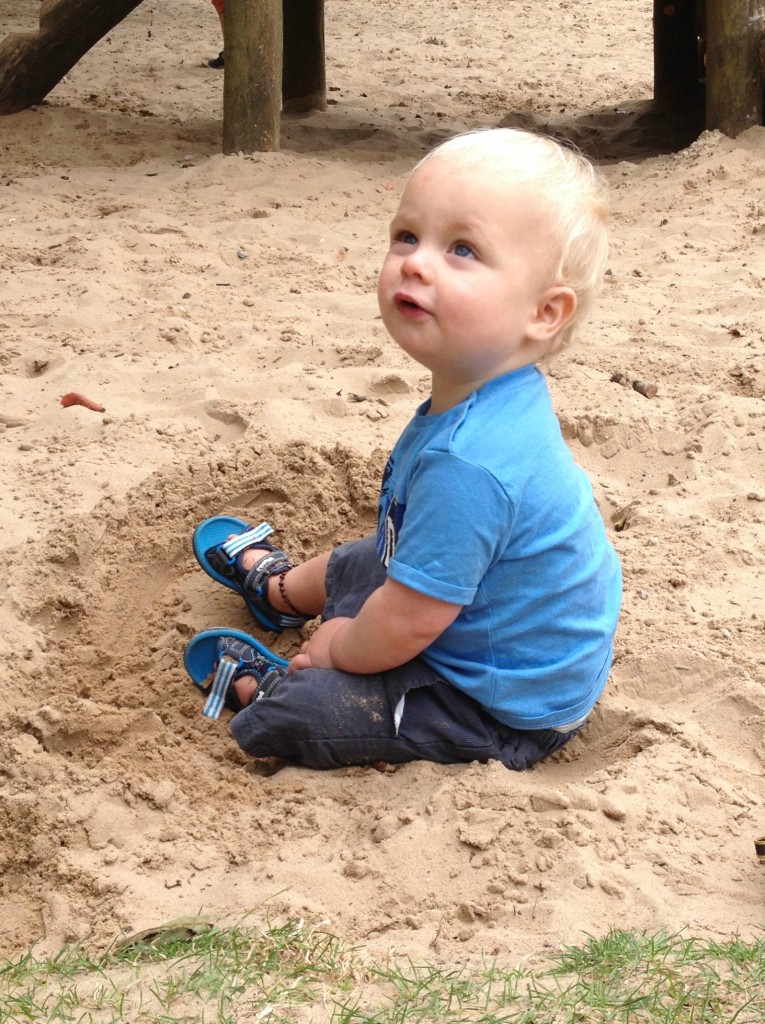 Have you been out and about much this week? Have you ever done a Gruffalo Trail – and did you find a Gruffalo?!