I am always looking out for new gifts – ideas for birthdays, Christmas and other celebrations. It's nice to give a gift that gives children something to do, an activity to get their teeth into after the birthday hype is over. When Funky Food Gifts got in touch to offer me a rainbow cake pop set, I knew it would be right up our street, as well as something to bear in mind for future gift occasions.
Funky Food Gifts isn't just for foodies. It's a place to find beautiful, practical and cooking related ideas for friends and family. There is something for all ages and abilities, and the website gives you the option to search by sections – for kids, gift vouchers, edible gifts etc.
Cake pops is something we have never attempted before – I have always imagined them to be a bit tricky – but in the name of research we set about creating some.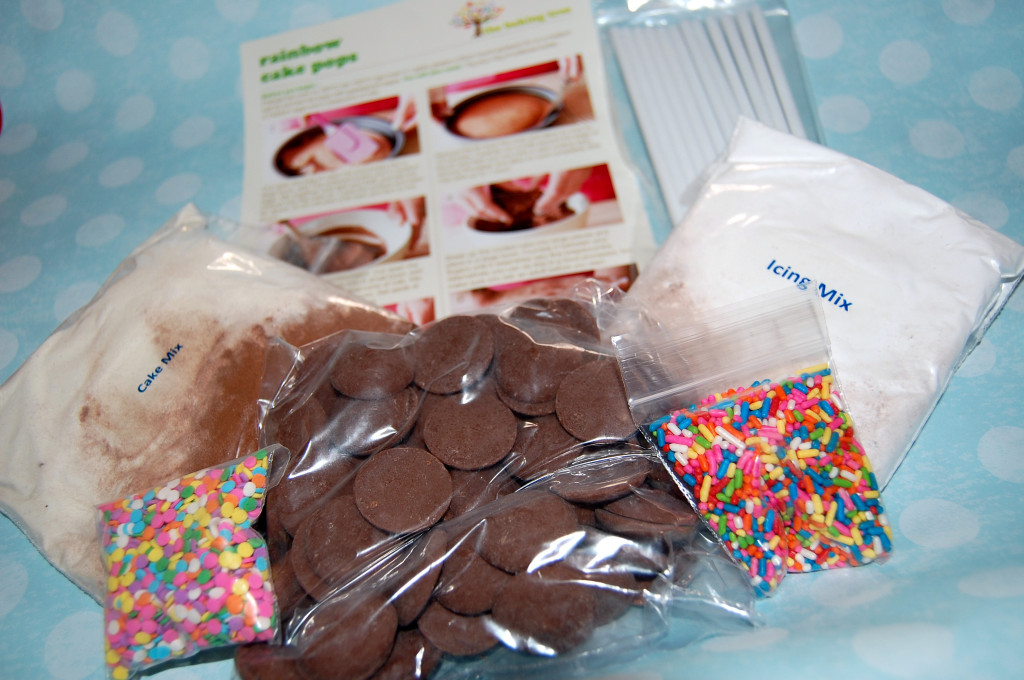 I was pleasantly surprised that all the ingredients were clearly labelled and there was a set of easy to follow instructions. All we needed to add was butter, milk and eggs. To create your cake pops, simply use the cake mix sachet with your eggs and mix to make a sponge mixture – this then bakes in the oven for 20 minutes.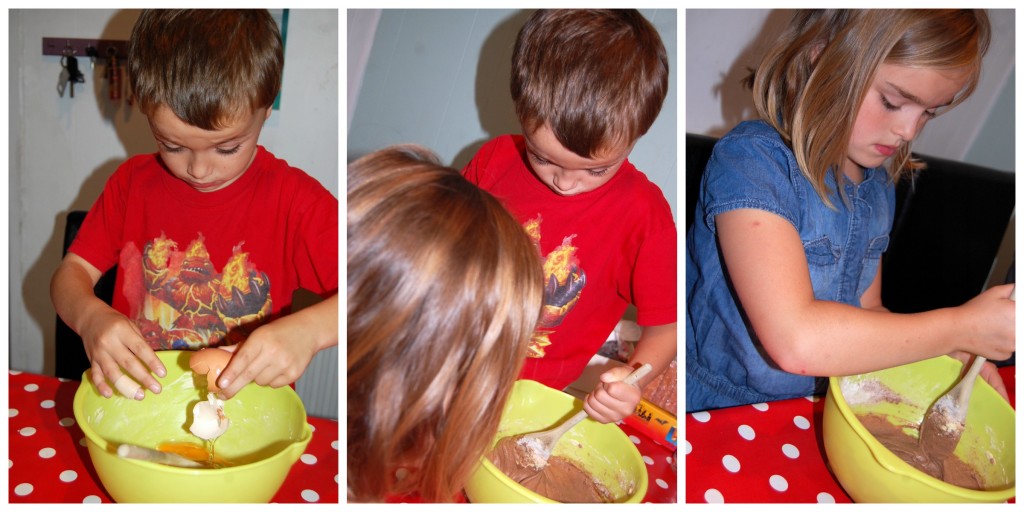 Once cooked and cooled, you break the cake up into tiny breadcrumbs, before adding the icing mix (which you make up into a buttercream by adding butter). Stir together until the mixture is slightly sticky, then shape into 12 balls. Cover with cling film, and freeze for 30 minutes until firm, but not frozen. Then comes the fun part! Melt the chocolate buttons over a pan of water, and dip each lolly stick into the mixture before sliding into the cake pop balls. We found it's then best to leave to set in the fridge for a while. Once the sticks are firm, just dip your whole cake pop into the melted chocolate then straight into the bowls of sprinkles.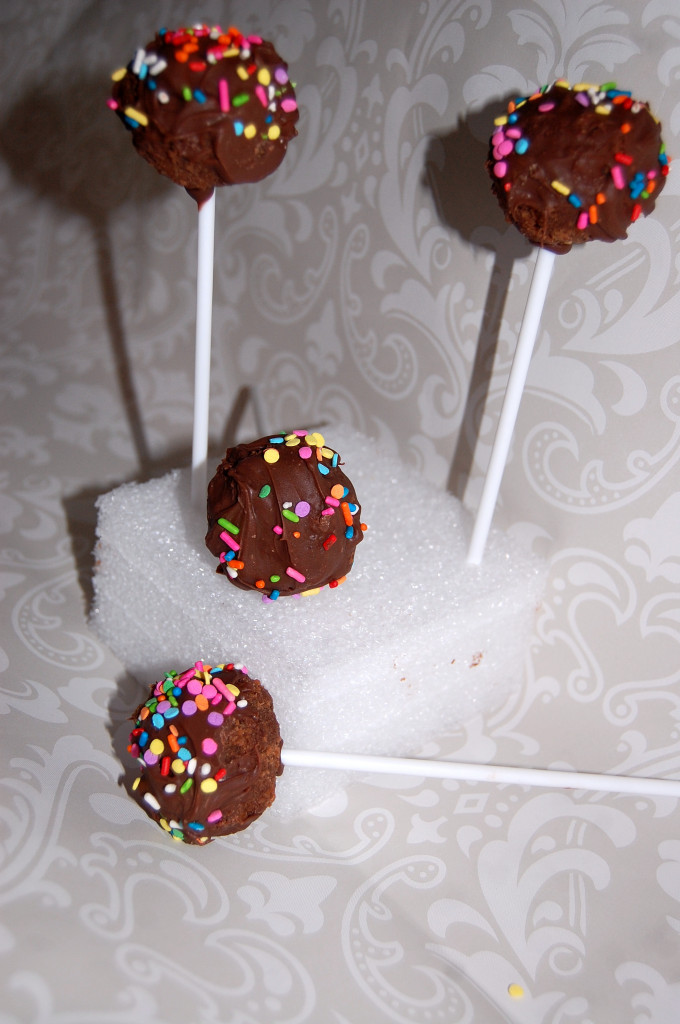 The resulting cake pops are delicious – soft chocolate cake covered in creamy chocolate. If you eat them while the chocolate is still slightly warm they are even better! I like that the kit comes with the polystyrene square to stand your cake pops in – it makes storage of these somewhat delicate cakes a lot easier.
Making cake pops was a really enjoyable activity that both children loved – although it is quite in depth and takes a good 2-3 hours in total, so they did lose interest during times, such as waiting for the cake to cool or for the pops to freeze. It is easy to dip in and out of though, so could easily be planned around another at home activity. This kit would make a great gift for children and adults alike.